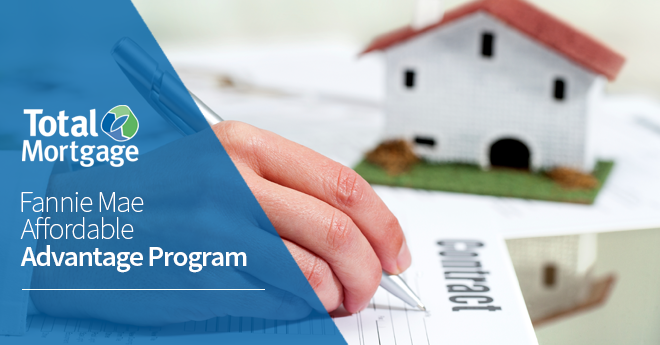 I'm a little late to the party on this story, but it is a relatively slow week, and I found this to be interesting.  From an article  by Rob Chrisman on Mortgagenewsdaily.com, I became aware of a new Fannie Mae program that allows a limited number of first time homebuyers in Massachusetts, Wisconsin, Minnesota, and Idaho to purchase homes with as little as $1000 down.
The loans are originated through the National Council of State Housing Agencies.  The housing finance agencies (HFAs) in turn sell the mortgages to Fannie Mae.  The mortgages are only available to those who have good credit, documentable employment histories, and who have undergone credit/housing counseling.  The only eligible mortgages for the program are 30-year fixed rate mortgages, and require credit scores of either 680 or 720 depending upon the state.
The state HFAs are tasked with making housing more affordable or available to lower income or otherwise underserved segments of the population.  In order to help the HFAs achieve these goals, Fannie Mae agreed to purchase limited numbers of stringently underwritten no-money down mortgages.
In a vacuum the goals of the HFAs are noble, but this program comes at a time when we as a nation are broadly evaluating housing policies, specifically the government subsidization of broad home ownership.  There were a myriad of causes for the current housing problems, ranging from the Federal Reserve's zero interest rate policies, to widespread speculation on housing as an investment vehicle, to lax underwriting standards on subprime and no-doc/low doc loans.
According to a quote from a Washington Independent Article on the new program:
"[The program] was created to support state HFAs and their efforts to provide qualified first-time homebuyers with financing in the wake of the housing and economic downturn," Janis Smith, a Fannie Mae spokesperson, says. "HFAs are nationally regarded leaders in affordable housing finance and their business is prudent, sustainable business. HFAs work closely with their borrowers to ensure they're well prepared for homeownership. As a result, the loans delivered by HFAs have very low delinquency rates. In addition, HFAs work with first-time homebuyers who need and are qualified for affordable housing — a segment that has seen increased demand with the downturn in the housing market."  
There are lots of issues that could arise when borrowers have limited equity in their homes.  The biggest issue is the potential for default in the event of further price declines, which would immediately put these mortgages underwater.  People are far more likely to default on their mortgages when they don't have "skin in the game" (when they are lacking an equity stake in the home).
One thing that this program has going for it is that the participating HFAs agreed to repurchase from Fannie Mae any loans in the new program that become delinquent.  In this way, Fannie Mae limits its exposure to default risk from these mortgages.
It appears that this is a program that will remain small and will have a very limited impact on the market as a whole, but generally speaking, do you think that issuing no-money-down mortgages is good policy, even when the borrowers have been thoroughly vetted?  Is this the type of risky lending behavior that got us into trouble a few years back?  Let me know in the comments section below. 

---
Filed Under: Mortgage Rates
Tagged with: affordable advantage, affordable advantage mortgage, affordable advantage program, Fannie Mae, Fannie Mae Affordable Advantage program, Mortgage, Mortgage Rates, no down payment, no money, Total Mortgage