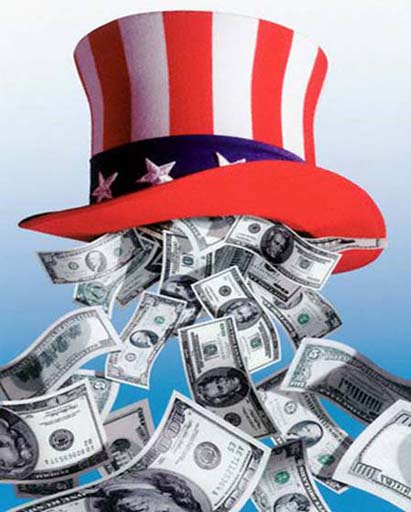 Yesterday there was some buzz around the internets that the first time homebuyer tax credit could return.
The rumors/speculation arose when HUD Secretary Shaun Donovan did not dismiss the possibility of a return of the tax credit during a CNN interview.  Donovan was quoted as saying: "It's too early to say whether the tax credit will be revived", adding the administration would "do everything [they] can" to help stabilize the housing market.
On the same program, several politicians, including Gov. Charlie Crist of Florida, voiced support for the possibility of bringing back the credit.
Now there is a report from CNBC's Diana Glick who asserts that a HUD spokesperson said there are "no discussions underway to revive the credit".  You will note that the wording of the response does not rule out the eventual return of housing tax credits.  I would not be at all surprised to see the credits come back, especially if the housing market continues to decelerate as the mid-term elections approach.
Additionally, in a press briefing yesterday, Obama Administration Press Secretary Robert Gibbs was quoted as saying that bringing back the tax credit "is not as high on the list as many other things are".
In previous posts I have voiced my dislike for the tax credit.  I believe that it accelerated home sales from the Fall and Summer into the Spring, but I doubt it prompted many people to make purchases who would not have otherwise done so.  After the expiration of the credit, demand for homes utterly dissipated, and home values have or are about to resume falling.  The first time home buyer tax credit was costly for taxpayers, and it appears to have only delayed rather than prevented the bottoming out of the housing market. Only when some of the excess housing supply gets absorbed will the housing market begin to strengthen.  To that end, I think that any tax credit or incentive should be aimed specifically at dealing with some of the overhang.
If there were to be some form of government stimulus for the housing market, what form do you think it should take?  Is government support of the housing market even appropriate?  Let me know your opinions in the comments section below.

---
Filed Under: Mortgage Rates
Tagged with: first time homebuyer tax credit, HUD, Mortgage, Mortgage Rates, Total Mortgage