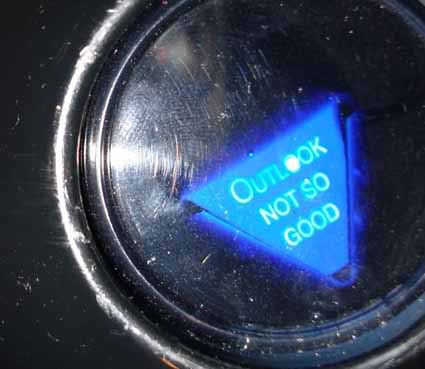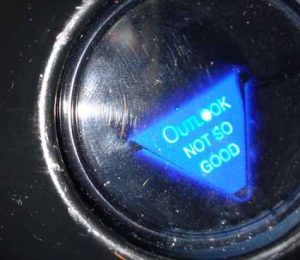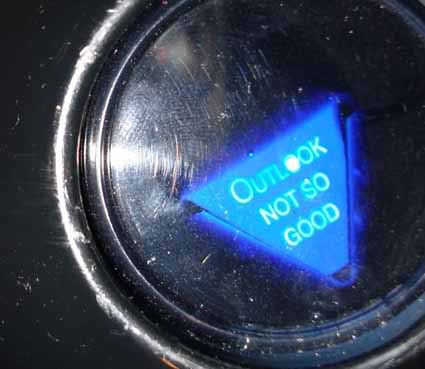 I sincerely doubt it.  But if you were only paying half attention to the latest headlines, you would think that we are on the verge of some sort of breakthough.  From Bloomberg this morning: "Housing Declared Bottoming in U.S. After Six Year Slump."  Philadelphia Inquirer: "Signs Continue to Point to Slow Housing Recovery."  Marketwatch: "Long Awaited Housing Recovery Underway."  CBS: "Early Signs of Housing Recovery in Los Angeles."  Barron's: "Ready to Rebound."  Zillow: "Housing Market to Hit Bottom By Late '12".  I could go on, but you get the idea.
What is this view based upon?  New and existing home sales have ticked upward recently, consumer confidence has made some gains, housing supply appears to be falling, labor markets may be getting a little better, and home price declines have either slowed or reversed, depending upon which home price index you look at*.  On the surface this seems convincing, right?
*Recent housing data is decidedly mixed at best.  The FHFA's Monthly Home Price Index rose 0.3% from January to February (this is after January's numbers were revised downward from unchanged to -0.5%).  Year-over-year, FHFA saw home prices increasing by 0.4%, the first 12-month increase in nearly five years.  On the other hand, the S&P/Case-Shiller Home Price Index saw a 12-month decrease of 3.5%, and a 0.8% decrease from January to February. The difference between the reports is due to different methodologies.
Proponents of the idea that housing is bottoming/recovering generally say that these home price indices lag the market, and that if housing market has reached an inflection point, we wouldn't see it reflected in these reports until later in the summer or perhaps early fall.  This is true, but is it likely that the market has already turned around?  Let's take a look at some reasons that may not be the case.
For a long time, it has been my view that the supply of homes and the demand for them is simply out of whack.  This is a very simplified view of what is going on, but one that I feel is largely correct. We overbuilt during the bubble years.  The overhang in supply was increased by foreclosure, and nobody knows how many excess homes there actually are, but estimates range from 1-10 million homes.  Declining home prices, student debt burdens, a low rate of household formation, unemployment, lack of confidence and certainty, and tightening credit all depressed demand for homes.  I think that prices will continue to fall until supply and demand come back into balance, and that could take a really long time.  Clearing the negative equity from the housing market is crucial to the recovery, and there is still between $750-800 billion worth of negative equity in the market.  This is just what I think, let's take a look at what some other people think.
Barry Ritholtz recently did a five part series "Debunking the Housing Recovery" on his blog.  I suggest reading the whole thing, but briefly his reasons for not believing in the "housing recovery" are:
A massive supply of shadow inventory, much of which will eventually come to market;
a lack of true home affordability;
home prices that have still yet to revert to historical means;
a backlog of foreclosures which will need to be dealt with;
and the changing psychology of Americans with regard to homeownership.
I agree with pretty much all of his points.  Yesterday, Yves Smith of Naked Capitalism posted a piece on her blog "
Top Experts Diss Housing Market Bullishness, Forsee Protracted Headwinds
."  Within it she says that an increase in speculative buying by investors, REO-to-rental programs, and a temporary slowdown in foreclosures could be the reason for the seeming price stabilization and the decrease in inventory.  Within her post is a link to an
analysis of the housing market
by Josh Rosner which makes some pretty compelling arguments against a housing recovery.  It is also something that I recommend reading in full, but briefly he says that a number of trends that helped to fuel the housing market have reversed:
Credit became more readily available starting in the 1970s, allowing more people to purchase homes.
The switch from single-income to double-income families was a one-time occurrence that increased household incomes.
The baby-boom generation helped to fuel the housing bull market, and their retirement is going to have the opposite effect.
Rosner says that the reversal of these trends, as well as other emerging demographic trends makes a protracted downturn in housing more likely.  Finally, in an 
interview
 with Reuters, Yale economics professor Robert Schiller, co-creator of the Case-Schiller Home Price Index, said, "I worry that we might not see a really major turnaround in our lifetimes." I'm a little younger than Mr. Schiller, so I'm not ready to go quite that far, but I think he is largely correct.  Whenever it is that we reach bottom (and I don't think we are there quite yet), I suspect we will sit there for some time.
At some point the housing bulls are going to be correct – housing will turn around.  But they have been wrong so many times in the past, that I am less likely to believe them now.  It also doesn't help that a lot of the people that are saying housing is recovering have a vested interest in doing so.  I think the apparent improvement in housing numbers of late is more likely a blip than a trend.  I see many obstacles in the way of any real housing recovery, and a few pieces of marginally positive data will not convince me that we are out of the woods by any stretch of the imagination.

---
Filed Under: Mortgage Rates
Tagged with: home prices, Housing prices, recovery