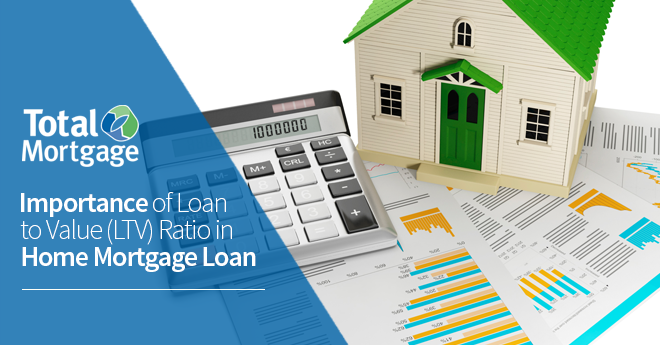 The loan-to-value ratio is an important factor lenders take into consideration when borrowers apply for a home mortgage loan. LTV ratios help lenders determine how much to lend to a borrower so they do not lend more money than the value of the property.
The loan-to-value ratio can be easily obtained by dividing the price of the property by the total loan amount. For instance, if the purchase price of the house is $150,000, with a down payment of $30,000, the loan amount would be $120,000 making LTV ratio of 80 percent. This means that the loan amount is 80 percent of the value of the house.
LTV ratios play a vital role in getting a lower mortgage rate. Borrowers with low loan-to-value ratios are more likely to get a lower mortgage rate compared to borrowers with higher loan-to-value ratios. Most lenders require borrowers to put a down payment of 20% for conventional mortgage loans to avoid payment of private mortgage insurance (PMI). PMI is added to borrowers' monthly mortgage payments and protects lenders in case a borrower defaults in his/her mortgage payments.
Loan-to-value ratios of 80 percent and below are considered low LTVs and are less risky for lenders. Borrowers with low LTVs have a higher chance of getting a lower mortgage rate. However, if the loan-to-value ratio is higher than 80 percent, lenders consider those borrowers as higher risks and give them higher mortgage rates.
The loan-to-value is important in both purchasing and refinancing to get low interest rates. A higher down payment will result in a lower LTV, therefore it is advisable for borrowers to save for their down payments.
Total Mortgage currently is offering some of the best mortgage rates. For more information on our current mortgage rates and mortgage products, please call 877-868-2503 to consult with a licensed mortgage professional.

---
Filed Under: Mortgage Rates
Tagged with: down payments, loan to value ratio, LTV, Mortgage Rates, PMI