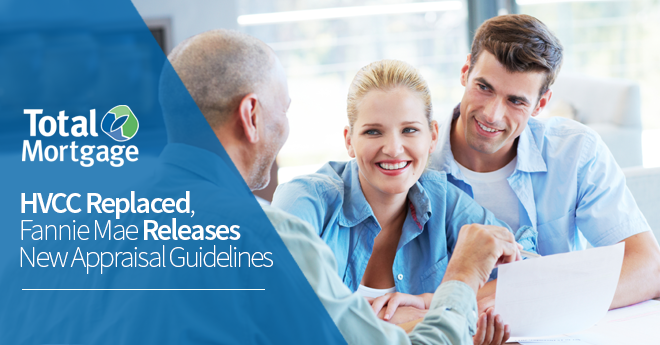 This morning, the Federal Reserve replaced the Home Valuation Code of Conduct (HVCC).  The HVCC was a much-maligned system of rules governing home appraisals that were designed to increase the independence of appraisers from interested parties in a real estate transaction.  The new Dodd-Frank financial regulatory reform bill required an overhaul of the HVCC.
The Federal Reserve's new rule is an optional interim rule.  There is a comment period for the next 60 days, after which time the rule will be finalized.  Compliance with the rule is optional until April 1, 2011 to allow the industry time to adapt.
The new regulations run 132 pages, and I will not attempt to cover all facets of them here.  Briefly summarized, the new rules address these issues (for full detail, see pages 7-8 of the linked PDF):
Coercion and prohibited extensions of credit
Conflicts of interest
Mandatory reporting of appraiser misconduct
Customary and reasonable rate of compensation for fee appraisers
Yesterday, Fannie Mae released new appraiser independence guidelines in preparation for the replacement of the Home Valuation Code of Conduct (HVCC), saying:
"The revised requirements pose no significant changes to core principles of the HVCC and incorporate language to clarify questions that arose in the implementation of the HVCC".
For a complete listing of the Appraiser Indepdence Guidelines, click here to see the release on Fannie Mae's website.
I think most people agreed with the spirit of the HVCC, but disliked its implementation.  The HVCC was perceived as unfairly reducing appraiser compensation, thus driving many appraisers from the industry.  The new rules are intended to solve some of the problems that arose as a result of the HVCC.  What is your opinion of the HVCC or the new rules?  Will the overhauled rules be effective?  Let me know in the comments section below.

---
Filed Under: Mortgage Rates
Tagged with: Appraisals, appraisers, Fannie Mae, HVCC, hvcc guidelines, hvcc replaced, Mortgage, Mortgage Rates, new hvcc rules 2010, Total Mortgage