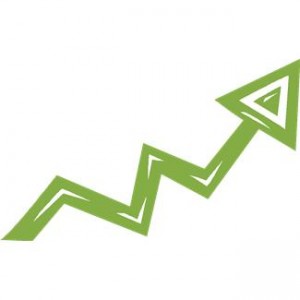 Sandy who? Northeast Has a Different Surge
In many areas of the Northeast, Hurricane Sandy seems to be a bad memory. The Wall Street Journal reported that housing prices in the New York City suburbs are climbing
The WSJ said markets in southwest Connecticut and northern New Jersey were strongest; while areas on the South Shore of Long Island are still struggling; due in part to ongoing foreclosures.
In Westchester, Chris Meyers, a managing principal of Houlihan Lawrence, said the surge in pricing began late in 2011. "In 2012, the number of sales in our market was up 15% from 2011. For this year, closed business is up 10% but the pending sales are up 25%," he said.
Meyers said that New York City-facing markets recovered more quickly than the northern suburbs. Towns such as Yonkers, on the low-end of the pricing in the country, are now seeing waterfront projects start-up again. White Plains has been leader in terms of town that have attracted both businesses and reverse commuters from Grand Central Terminal (see Houlihan Lawrence's Westchester Market Overview here).
On Long Island, inventory is down and contract signings are up by 12.2% this year compared with the same period in 2012 on Long Island (source: Miller Samuel).
Maggie Keats, an Elliman broker in Port Washington, New York, handles properties that fetch up to six million in areas such as Sand Point. She told the WSJ of "'a four-bedroom house with a chef's kitchen and French doors opening up on a garden on the market for $1.499 million in Manhasset' and said 'close to 50 people showed up at an open house over the weekend'" Keats said the property had nine offers by Sunday night.
"There was anxiety leading into the election; a change in the tax codes and Sandy," Keats told Total Mortgage. "The elections are over and we've been adding jobs for 31 consecutive months. And unlike the South Shore, we did not have the damage from Sandy. There is a tremendous pent up demand and a lack of inventory. Many sellers are not sure they should be listing right now. I tell my people this is a perfect time for sellers because buyers are trying to maximize their investments with current interest rates."
Keats has clients that focus on high-achieving school districts and those markets hold their value. She said towns such as Port Washington are attractive due in part to easy access to Manhattan, downtown urban-style shopping, and waterfront properties. Some of the same attributes that made towns such as Long Beach attractive; until Sandy hit.
The median price in Fairfield County was up sharply in the last quarter of 2012 compared with the 2011 quarter. In the first quarter of 2013, median prices rose 3.8% from a year earlier. (source- Halstead)
In an ironic twist, the New York Times reported "the suburbs, which in 2000 accounted for 29 percent of the region's poor people, a decade later were home to 33 percent of metropolitan New Yorkers living below the federal poverty level, according to an analysis of the latest census results." The analysis by the Metropolitan Policy Program of the Brookings Institution, also found that while the number of poor people in New York City and Newark declined by 7 percent, or 120,000, the number in the suburbs rose by 14 percent, or 100,000, from 2000 to the census's rolling 2008-10 American Community Survey.
Reasons included a smaller percentage of workers from suburban areas like Nassau County commuting to high-paying jobs in Manhattan, and the jobs that were in their hometowns were at shopping malls, in health care and in landscaping, and generally paid less.
http://www.brookings.edu/research/books/2013/confrontingsuburbanpovertyinamerica

---
Filed Under: Mortgage Rates
Tagged with: home prices, new york city, NYC