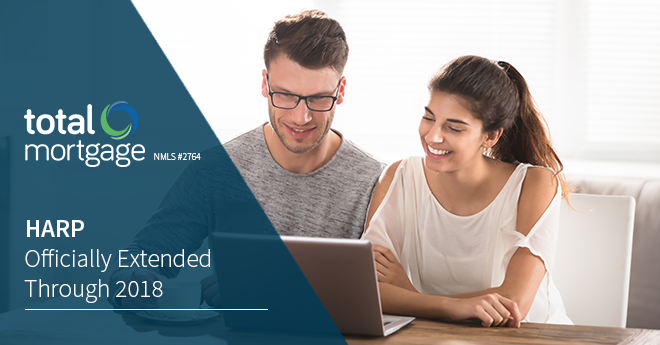 The Federal Housing Financing Agency (or FHFA) recently announced that it will be extending the Home Affordable Refinance Program (or HARP) all the way through December of 2018.
Previously, there was speculation that the program–intended to help homeowners who owe more than their home is worth–would be discontinued in 2017 to make room for a new refinance program from Fannie Mae and Freddie Mac. That program will still be available later this fall, but is expected to require some modification. In the meantime, HARP has been extended to provide an option for underwater homeowners.
This probably doesn't mean much unless you keep an eye on the housing industry. That doesn't mean it can't benefit you, however.
What is HARP?
After the housing bust, home prices in some areas of the country plummeted, leaving owners with devalued properties that were impossible to refinance under traditional guidelines. HARP was created to give those homeowners a way out.
The program requires that:
Fannie Mae or Freddie Mac owns the loan.
The loan closed prior to May 31, 2009.
The loan-to-value (LTV) ratio is between 80%–200%.
The home is primary residence, second home, or an investment property with 4 or fewer units.
You are current on your mortgage, with no 30-day late payments in the last 6 months and up to 1 in the past year.
What does this mean for me?
If you or someone you know has put off refinancing because you know your home isn't worth what it was, you still have plenty of time to refinance. Just keep in mind that interest rates are still on the low side–while you may have plenty of time to refinance, you might not have much time before they start creeping back up.

---
Filed Under: Mortgage Rates
Tagged with: HARP, harp 2017, harp 2018