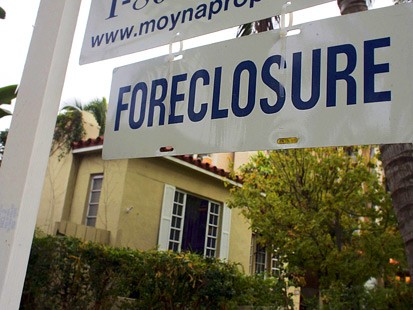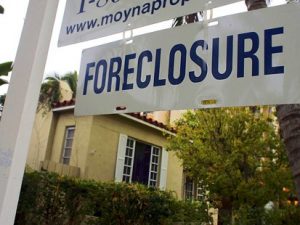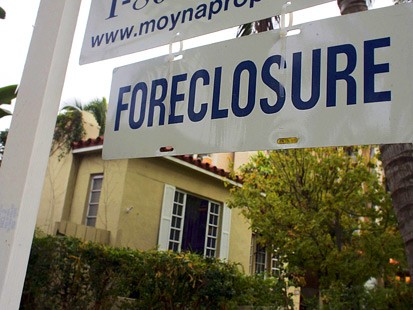 It took a while due to increased judicial scrutiny on foreclosures, and shoddy bank paperwork, but we are beginning to see a rising tide of foreclosures in many states.
As reported yesterday by Diana Olick of CNBC and Jon Prior of HousingWire, notices of default are rising in many western states, notably California, Arizona, Washington, Oregon, and Nevada.  Bank of America alone issued 116% more foreclosure starts in August than in July.  Notices of default in California were up 70% in August.
Foreclosure activity was reduced or even suspended in some states as judges increasingly scrutinized bank paperwork, often finding it lacking (to be kind).  The robo-signing scandal lengthened foreclosure times and served to cast doubt over the chain of titles of many foreclosed properties. Problems with the Mortgage Electronic Registration System as well as the mortgage securitization process have frequently made it clear what entity has standing to foreclose on a particular property.
The rise in foreclosures is mostly occurring in non-judicial foreclosure states where a lawsuit is typically not required to foreclose on a property. There tends to be less scrutiny on these types of foreclosures than in judicial foreclosures, where the case is reviewed by a judge.
According to a recent Harvard study, there were nearly 2 million homes with mortgages that were at least 90 days delinquent as of March 2011. There were an additional 2.2 million homes in the foreclosure pipeline.  3.5 million foreclosures were completed between 2008-2010.
At this time, it really isn't clear what will happen with the huge supply of homes that are delinquent or in some stage of foreclosure.  This excess supply will continue to put downward pressure on home values, as it doesn't appear that there is a great demand for these homes.
The foreclosure crisis continues, with no real end in sight, and our lawmakers appear not to have any real concrete plans to deal with it.  Until this situation is squared away, the housing sector will remain a drag on our economy.

---
Filed Under: Mortgage Rates
Tagged with: california, foreclosure, Mortgage, Nevada