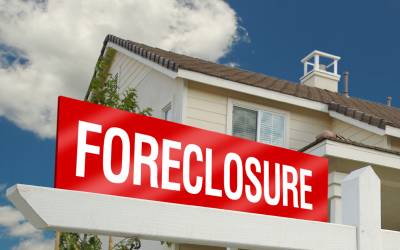 So foreclosures and home seizures were down last month. RealtyTrac found that foreclosures were down 21 percent in November from the previous month, and are down about 14 percent from a year prior. There were about 262,000 foreclosure filings in the month of November.  This is the first time since February 2009 that the number of foreclosures dipped below 300,000.  Superficially this drop in foreclosures appears to be good news.  In reality it is simply a stay of execution for many beleaguered home owners.
This was largely a result of the incredibly sloppy work by mortgage servicers and lenders that forced major lenders to suspend foreclosures for a period of time while they "reviewed" their foreclosure procedures.  Most have since resumed foreclosing with the zeal of a fat man going back to the buffet table for seconds.  Said RealtyTrac CEO James Saccacio:
"While part of the decrease can be attributed to a seasonal drop of  7% to 10% that typically occurs in November, fallout from the foreclosure robo-signing controversy forced lenders and servicers to hit the pause button on many foreclosures while they scrambled to revamp their internal procedures and revise or resubmit questionable paperwork."
Rick Sharga, senior VP at RealtyTrac said:
"In the first quarter, we really anticipate seeing a pretty rapid acceleration of foreclosure proceedings as everybody catches up."
RealtyTrac said they expect that the United States will set foreclosure records in 2011, and we could see as many as 1.2 million foreclosures in the coming year.  The data provider predicts 3 to 4 million REO properties hit the market in the next few years.
Home seizures also fell 28 percent from October, and were down 12 percent year-over-year, largely for the same reason that foreclosures were down.  Despite this decrease, 980,000 homes have been seized by lenders in 2010. The takeaway here, if anything, is that foreclosure will continue to be a major hindrance on the real estate market and housing prices for some time to come.

---
Filed Under: Mortgage Rates
Tagged with: foreclosure, Mortgage, Mortgage Rates, Total Mortgage, wishful thinking