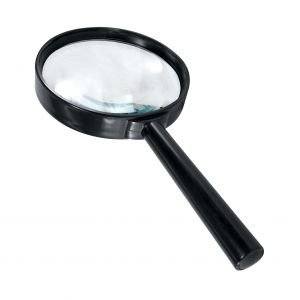 There are a couple of pieces of pretty interesting news this morning on the ongoing investigation into alleged mortgage and foreclosure fraud by some of the country's largest banks.
First, there is an article on the Huffington Post by Shahien Nasiripour suggests that HUD audits seems to show widespread errors on the part of the nation's largest mortgage servicers.  The article says that these banks could be charged with violating the False Claims Act, a law that prevents businesses from defrauding the government.  According to the article:
"The resulting reports read like veritable indictments of major lenders, the sources said. State officials are now wielding the documents as leverage in their ongoing talks with mortgage companies aimed at forcing the firms to agree to pay fines to resolve allegations of routine violations in their handling of foreclosures.  The audits conclude that the banks effectively cheated taxpayers by presenting the Federal Housing Administration with false claims: They filed for federal reimbursement on foreclosed homes that sold for less than the outstanding loan balance using defective and faulty documents."
It is apparent that the 50 state attorney general investigation into mortgage and servicing fraud is falling apart.  The investigation, that started off with promises of criminal charges, quickly dissipated into infighting and general ineffectiveness (and somewhere along the line, the criminal charges disappeared).  Pro-banking AGs said that the proposed terms (which included a proposed $20 billion fine) were too punitive and that principal writedowns would encourage moral hazard.  Pro-consumer AGs said that the settlement didn't go far enough.  Banking interests offered to settle the matter for $5 billion. Now the whole thing appears to be crumbling, as many states are planning their own investigations into mortgage and foreclosure fraud.
Illinois, Nevada, Arizona, California, and Delaware have all started their own investigations.  Now a New York Times article by Gretchen Morgenson says that New York Attorney General Eric Schneiderman appears ready to investigate many facets of the mortgage and banking industries
"By opening a new inquiry into bank practices, Mr. Schneiderman has indicated his unwillingness to accept one of the settlement's terms proposed by financial institutions — that is, a broad agreement by regulators not to conduct additional investigations into the banks' activities during the mortgage crisis. Mr. Schneiderman has said in recent weeks that signing such a release was unacceptable."
Frankly, it is probably better that we have a series of independent state investigations than one comprehensive one.  I am not a fan of broad agreement that would limit future liabilities before we know the full scope of the damage that the actions of banks caused.  I anticipate it is far, far more than the $20 billion figure that has been thrown around.

---
Filed Under: Mortgage Rates
Tagged with: foreclosure fraud, investigations, Mortgage, New York, settlement