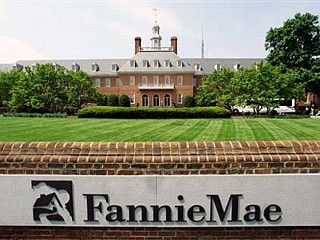 Fannie Mae's March 2011 Economic Reports are out.  The predictions are somewhat muted, as geopolitical uncertainty and the possible spike in oil prices could slow the economic recovery (the report was written prior to the catastrophe in Japan, so bear that in mind):
"Economic reports received during the past month suggest less momentum going into 2011 than previously believed, including the downward revision of economic growth in the fourth quarter of 2010 from an annualized rate of 3.2 percent to 2.8 percent.  In addition, a new headwind has recently appeared on the horizon.  Our previous forecast had built in to it rising oil prices stemming from the strength of the global recovery, especially in emerging markets."
A "modest expansion" in jobs is predicted, but Fannie believes that unemployment will remain above 8% through 2012.  If this is the case, it will certainly put a damper on the housing market, which will not recover until demand for homes picks up, and demand for homes is largely driven by employment.  Fannie economists appear to think that near-term home sales will continue to be weak:
"We expect home sales to remain soft in the near term, given uninspiring leading indicators.  Following a 7.9 percent drop in January, purchase mortgage applications fell another 3.3 percent in February, due largely to interest rates rising above five percent for a couple of weeks during February.  New home sales are likely to disappoint during the critical spring season, which bodes poorly for home building activity."
Home prices are anticipated to continue slumping, not stabilizing until late 2011.  This doesn't really mesh with other predictions, many of which seem to anticipate another 5-10% decline in national housing prices before the market bottoms out in 2012.  I am more inclined to agree with those predicting continued price declines because there is still a massive overhang of unsold houses and little demand for these homes.
Finally, they predict the average rate on a 30-year fixed-rate mortgage will hit 5.5% by the end of 2011.  Refinance activity is seen as dropping sharply in reaction to the increase in rates, falling by as much as 50% by the end of 2011.

---
Filed Under: Mortgage Rates
Tagged with: Fannie Mae, home prices, housing market, Mortgage, Mortgage Rates, Total Mortgage