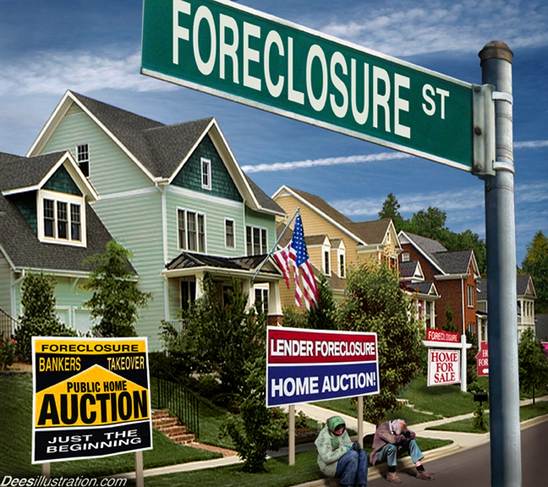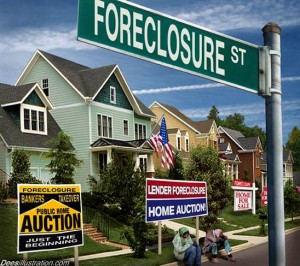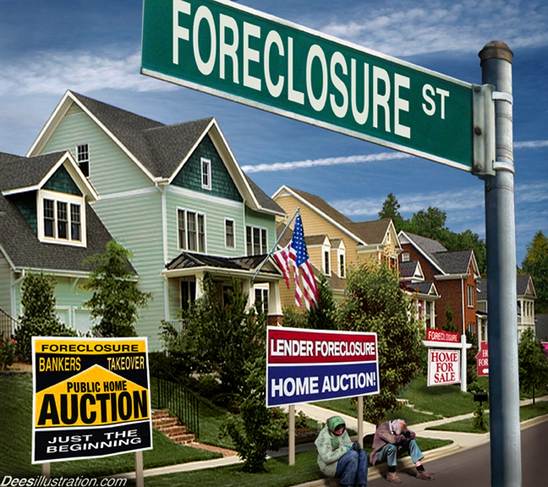 Another day, more foreclosure news, more bad news at Fannie and Freddie, ho-hum…
From a story today at Housing Wire by Jacob Gaffney, we learn that the number of homes with mortgages owned by government sponsored entities (GSEs) Fannie Mae and Freddie Mac entering foreclosure is at an all-time high, and is still increasing.
Thus far, 1.46m homes have entered foreclosure in 2010.  In the same amount of time in 2009, we had 1.68m foreclosures, and 1.25m in 2008. According to a study by Lender Processing Services cited by the article, the rate foreclosure starts are increasing by is the fastest pace yet.
The increasing foreclosure rate may be attributed to borrowers falling out of government mortgage modification programs, or it could be an increase in strategic defaults, which are increasing rapidly amongst more expensive homes.  As home values continue to decline, we may see even more strategic defaults as underwater borrowers decide it is no longer worth it to pay the mortgage.
Apparently foreclosure rates amongst mortgages that are not owned by Fannie or Freddie have remained stable.  This discrepancy between foreclosure rates on agency and non-agency mortgages is not explained in the article.
---
Filed Under: Mortgage Rates
Tagged with: Fannie Mae, foreclosures, freddie mac, Mortgage, Mortgage Rates, Total Mortgage