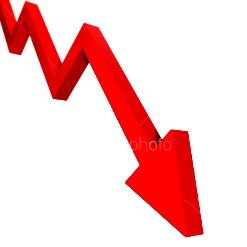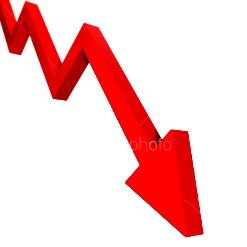 Yesterday mortgage rates rose a little as mortgage-backed securities sold off, partially in response to a mild stock rally.  It looks as if this trend will reverse itself today as a possible Eurozone breakup is fueling fears of a renewed global recession.
There were a couple of pieces of economic data released this morning, all of which pertained to the housing market.  The first was the MBA's Weekly Mortgage Application Survey, which showed that applications increased by nearly 4% last week as mortgage rates hit new all time lows.  The second report was on New Home Sales.  The report  showed that new home sales were up 3.3% in April (a pace of 343k, seaonally adjusted), and were up 9.9% from April 2011.  Expectations were for an increase to 335k.  Although both of these numbers are positive indicators, I don't think they are positive enough to cause rates to rise in light of the issues in Europe.
In European news, the Germans rejected the idea of issuing Eurobonds to help peripheral Eurozone countries borrow at lower rates.  This is not surprising whatsoever, as Germany seems intent on cutting off its nose to spite its face.  It still appears likely that Greece is going to leave the Euro, and it seems increasingly likely that other peripheral countries may be forced to follow.  Europe is still a mess, and remains the main driver of markets today.
Yesterday the Congressional Budgetary Office issued a report saying that there is a risk that the U.S. economy could fall back into recession if scheduled spending cuts and tax increases occur in January (this is the "fiscal cliff" of "taxmaggedon" that we are going to hear about a lot in the coming months *gag*).  Of course it is an election year, so expect a lot of rhetoric and little action.
At the end of the day, I think we will see rates fall today, probably enough to make up the ground that was lost yesterday, and possibly a little more.
Total Mortgage is committed to getting you the lowest possible rate.  To get information on our rates and products, call us today at 877-868-2503, or fill out the form to the right.
Today's News, Links, and Things I'm Reading:
Calculated Risk: MBA: Mortgage Refinance Activity Increase, Mortgage Rates at Record Low. Refi index increases 5.6 percent, purchase index down 3.0 percent.
NYT: 'Princelings' in China Use Family Ties to Gain Riches.
Matt Stoller: Obama and Schneiderman to Double Size of Non-existent Task Force. Investigative theater! From the same folks that brought you the security theater at the airport that we all love.
Daily Mail: "Distinguished" Harvard Alum Ted Kaczynski Brags About His "Eight Life Sentences" In Alumni Magazine Update for 50-Year Reunion. Who knew the Unabomber had a sense of humor?
Reuters: Regulators, Investors Turn Up Heat Over Facebook IPO. Why do I get the feeling this ends with a small fine for someone and no admission of wrongdoing?
AFP: Tens of Thousands Defy Quebec Protest Law.
William K Black: JP Morgan's Addiction to Gambling on Derivatives.  Bring back Glass Steagall.  We should not be insuring gambling.
ProPublica: In Race for Better Cell Service, Men Who Climb Towers Pay With Their Lives. "Between 2003 and 2011, 50 climbers died working on cell sites."  Wow.
AVClub: Beastie Boys Fans Trying to Get New York Park Named After Adam Yauch.
NYT: Google Privacy Inquiries Get Little Cooperation.
The Economist: A German-lead Recovery May Be Stymied By the Intensifying Euro-zone Crisis.
Mortgage News Daily: NAR Declares Start to Housing Comeback. How many times have they done this now?  #notbuyingit
WSJ: In Europe, Time for Plan B, Only There's No Plan, and No Time. I think plan B involves the printing of Drachma, Pesatas, Punts, Escudos, and Lira.
Felix Salmon: How Gawker Wants to Monetize Comments. Best of luck with this.
Total Mortgage consistently offers some of the lowest current mortgage rates, jumbo mortgage rates, and fha mortgage rates in the country.

---
Filed Under: Mortgage Rates
Tagged with: Current Mortgage Rates, Mortgage Rates, todays mortgage rates