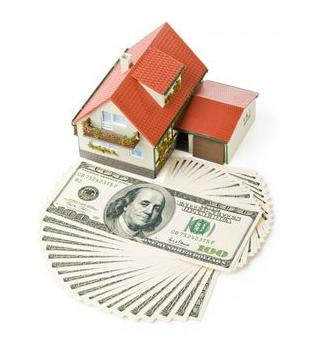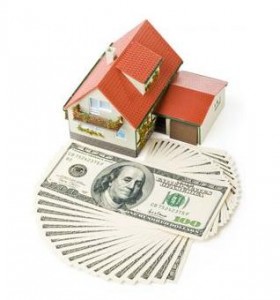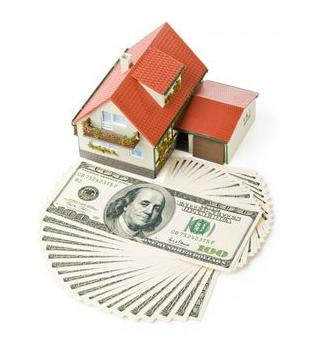 Mortgage rates rose a little bit yesterday as stocks rallied and Treasuries and mortgage-backed securities sold off on better than expected economic data.  Yesterday's ISM Manufacturing index showed unexpected strength, rising at the highest pace in nearly a year.  I am not entirely clear as to how ISM became decoupled from regional PMI reports, which were decidedly negative on Monday.  Despite this nominally positive news, we did not see a large swing in rates.  We will likely continue to be range bound today as the markets wait for Friday's nonfarm payroll report.
Today doesn't feature a whole lot of economic reports.  This morning ADP reported that private employment rose by 119k from March to April.  The consensus expectation was for +183k.  ADP employment doesn't tend to mirror NFP that closely, and this report has a limited impact on the markets.  Nevertheless, this is a weak number.  I believe that we will see a weak (but not horrible) number on Friday, something in the +120-150k range.  The other data point of this morning was factory orders, which decreased by 1.5% from February to March.  This is somewhat better than the expected decline of 1.6%.  The majority of the decline is linked to a decrease in demand for aircraft.
In Euronews today, we learned that unemployment in the Eurozone hit a record high of 10.9 percent in April, the 11th consecutive month in a row that unemployment increased.  France and Greece are holding elections over the weekend, and the backlash over German-imposed austerity measures will probably be considerable.  Extremist parties in Europe are gaining momentum, and it looks as though fascists will be elected to the Greek parliament for the first time ever.  Given the Greek resistance to fascists in the second world war, this is a pretty stunning development.  The far-right candidate in France also did surprisingly well in the first round of French elections.  The election of extremists could have wide-ranging ramifications on future coordinated European economic efforts, and the situation definitely bears monitoring.
Tomorrow's economic data includes weekly initial jobless claims as well as the ISM Non-manufacturing index.  I still don't expect to see a ton of market movement until Friday's employment report is released.  In the meantime, I believe rates will continue to sit around all-time lows.
Total Mortgage is committed to getting you the lowest possible rate.  To get information on our rates and products, call us today at 877-868-2503, or fill out the form to the right.
Today's News, Links, and Things I'm Reading:
ADP: Private employment rose by 119k from March to April.  The March number was revised down to +201k.  The consensus for non-farm payrolls on Friday is +165k, and I don't think we are going to meet that expectation.
Brookings Institute: The Ongoing Impact of Foreclosure on Children. 2.3 million children have been displaced by foreclosure and another 3 million are at serious risk.  Cue Helen Lovejoy.
Christopher Whalen via HousingWire: Wells Fargo Doubles Down on Housing.
NYT: Unemployment at Record High in Euro Zone. Yay austerity!
Reuters: Dissident to Stay in China, Beijing Denounces U.S. Meddling. Good luck to Mr. Guangcheng (or Mr. Chen – I'm not entirely sure what Chinese naming conventions are), I think he is going to need it.
WTOP: Gunslinger Harper Shows Off Arm. What a throw from Bryce Harper.
Paul Krugman: Death of a Fairy Tale. A lot of people don't like Krugman (I'm not one of those people), but he has been dead on about the stupidity of trying to introduce austerity in the midst of a recession.  See: That 1937 Feeling.
Bloomberg: The First Time Mortgage-Backed Securities Failed.  This may only demonstrate my ignorance, but I had absolutely no idea that MBS existed prior to the depression.
Wall Street and Technology: Flash Crash Second Anniversary: Where's the Outrage?
Boston Real Estate Now: More Homes Hitting the Market.
Bloomberg: Best U.S. Real Estate With Self-Storage: Riskless Return. Plus if you lose your job and house, you can always live in the storage unit.
Housing Wire: DeMarco Denies 'Ideological Tilt' in Principal Reduction.
National Geographic: Huge Spirals Found on Mars – Evidence of New Lava Type?
Credit Writedowns: Spain is the New Greece. More or less.
Total Mortgage consistently offers some of the lowest current mortgage rates, jumbo mortgage rates, and fha mortgage rates in the country.

---
Filed Under: Mortgage Rates