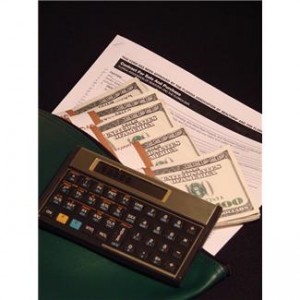 Treasury bonds and mortgage backed securities are rallying this morning, and if the rally is sustained mortgage rates could make up some of the ground they lost last week.  Will the rally be sustained?  Who knows.  Today is a relatively quiet day, and no economic data of any real import will be published.  The day-to-day swings that we see in the financial markets are often impossible to explain, but if you take a step back, mortgage rates have been remarkably consistent for the past several months, and there really is no reason to believe there will be a change of course in the immediate future.
To speak with one of our licensed mortgage professionals to find out how much you could be saving, click here or contact us today at 866-896-5826.
Perhaps the most interesting thing going on today (and I use 'interesting' very loosely) is that there is going to be a vote in the House today to suspend the debt ceiling until May 19th.  I would have to assume that it is a forgone conclusion that Boehner has the votes to get this passed, otherwise I doubt he would bring about the vote.  In any case, I don't think that the vote has any real impact unless it fails, which would be a fairly disastrous sign of disunity for the Republicans.  What makes the vote interesting is that it separates the issues of the debt ceiling and the sequestration spending cuts that will occur in March.
There's a fairly informative article about the situation that was in Politico the other day, but here's the crux of it:
"Here's why: Top GOP aides say the spending battles — which will sprout in February and March — give them the leverage Obama enjoyed in the debate over the Bush tax hikes at the end of 2012.

Just like the tax hikes would have automatically taken hold on Jan. 1 without the fiscal cliff deal, steep automatic spending reductions will take hold on March 2 unless Congress acts. So when Boehner eventually negotiates with Obama over government funding and the sequester — which the GOP hopes will be paired in one fight — the GOP thinks Obama will want to protect the Pentagon by replacing the spending cuts with more targeted reductions. The goal of the Republican leadership is to convince Obama to enact some entitlement reform as part of those cuts.

Furthermore, if the sequester kicks in, Boehner will legitimately be able to tell conservatives that government funding has been slashed to the low levels supported by the conservative Republican Study Committee."
So it's basically a leverage ploy.  The thing to remember is this: the sequester spending cuts total about $109 billion.  Let's assume that these cuts do occur (not a forgone conclusion), and they are of about this magnitude.  When added to the recent tax hike, we're looking at a good chunk taken from GDP in 2013 (maybe somewhere in the 1.5-2.5% range).  All of this is sort of a long-winded way of saying that unless the economy really starts cranking (doubtful) we're going to see more stagnation/tepid growth in the coming year.  This, in turn, should help keep rates fairly low throughout next year.
Clearly, things can change, and while I do think rates will rise somewhat, we're looking at mostly sideways movement this year.  I'd still recommend getting a mortgage sooner rather than later if you're in the market for one, but that's mostly because I'm fairly risk-averse, and I doubt we'll see a situation where rates drop significantly. 
Today's Links:
PBS: The Untouchables. A continuation of Money, Power, & Wall Street.
Esquire: Do We Really Want to Live Without the Post Office? No, we do not.
NYT: Florida Mounts a Hunt for Creatures That Maintain a Very Low Profile.  Oh whacking day, oh whacking day, our hallowed snake skull-cracking day!
ABC: Boehner Pressures Senate to Pass Budget of Have Pay Withheld. As dumb gimmicks go, this one is right up there.  Also:
Michael Froomkin: Is There a Poison Pill in the Debt Ceiling Bill? This is an interesting take.  Whether or not it's accurate, I'm not sure.
Ritholtz: SEC Bans Wrong Ratings Agencies.
McClatchy: In Trouble, GOP Will Gather to Decide What Next. No matter the question, Bobby Jindal is not the answer.
NYT: Public Universities to Offer Free Online Classes for Credit.
The Sports Economist: Paying for Sports Programming.
Reuters: Does Jailing Executives Make Much Difference. It's not necessarily an issue of prevention as it is an issue of equity.  We have a two-tiered system of justice in this country.
Tom Junod: Fox News Gets Used to the Sidelines.
National Post: Mars Scientists Find 'Strongest Evidence Yet' That Planet May Have Supported Life. 
Total Mortgage offers some of the lowest mortgage rates and fastest closing times of anyone in mortgage industry.  Refinancing your home loan today could slash your monthly payments.  Call us now at 877-868-2503 in order to speak with one of our licensed loan officers.    

---
Filed Under: Mortgage Rates
Tagged with: Current Mortgage Rates, Mortgage Rates, todays mortgage rates