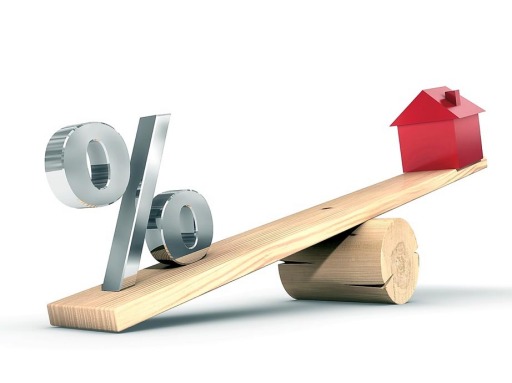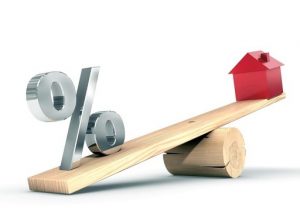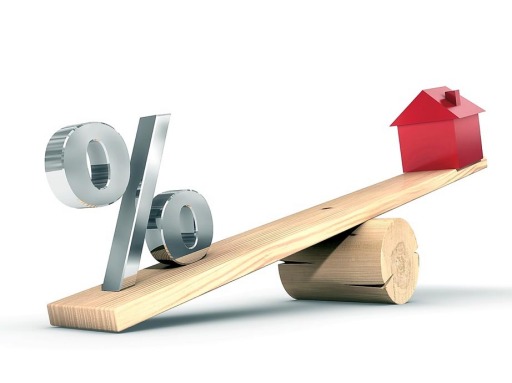 Mortgage rates surged yesterday after the Federal Reserve published the minutes from their last FOMC meeting.  By my reading, the headlines were more hawkish than the minutes actually were, but the chances of QE3 appear to be diminishing, at least for the time being.  As a result, mortgage backed securities got crushed, and current mortgage rates increased pretty significantly.
My reading of the minutes is that while the Fed sees some improvement in the economy, and the data appears to be getting a little bit stronger, an easy policy is still necessary to accommodate the economy's mild expansion.  I didn't not see anything that would suggest that QE3 is entirely off the table, but I think the odds of it are somewhat less than they were a couple of weeks ago (a third round of quantitative easing would likely include the purchase of mortgage-backed securities, which would help drive down rates).  I now think the chances of us seeing further easing are probably less than 50/50.  On the one hand, we have better U.S. economic data of late.  On the other hand, we have continuing debt woes in Europe and slowing growth in China.  There are simply too many variables to predict with any real accuracy what will happen.
In today's economic news, we have two pieces of significant data to consider.  The first is the ADP Employment Report, which saw private business hiring increase by 209,000 in March.  This is pretty much right around the consensus prediction.  NFP is due out on Friday morning, and generally speaking, there hasn't been a strong correlation between ADP and NFP.  The other number that was published was the ISM Non-manufacturing Index for March.  The Index fell to 56% in March, down from 57.3% in February (anything above 50 shows expansion, below 50, contraction).  This number is below expectations.
It looks like we will get a reprieve from rising rates today, and we will likely made up some of the ground that was lost yesterday.  The improvement could be ephemeral if we see strong payroll data on Friday, so if you are looking to refinance your home, I would probably recommend locking in your rate now.  Nothing is certain, but a good report on Friday could cause another jump in rates like we saw yesterday.
Total Mortgage is committed to getting you the lowest possible rate.  To get information on our rates and products, call us today at 877-868-2503, or fill out the form to the right.
Today's News, Links, and Things I'm Reading:
BBC: Spanish Debt Fears Hit Eurozone Markets. Spain is in bad shape.  Italy is in bad shape.  Ireland is in bad shape.  Even Germany, which is relatively strong, will be in bad shape if the Eurozone weakens to the point where its exports are hurt.
Naked Capitalism: Have Four Pension Funds Blown Up the $8.5 Billion Bank of America Settlement?
Felix Salmon: Does Anybody at All Think Kim's a Better Candidate Than Ngozi? Felix on candidates for the presidency of the World Bank.
ADP: Private employment increased by 209,000 from February to March.
Barry Ritholtz: The Problem With Home Prices (Part 3 of 5).
Washington Post: Arizona Sheriff Rejects Court Monitor; Justice Department Threatens to Sue. The self-styled "America's Toughest Sheriff" is a publicity-seeking clown.
National Geographic: Giant Solar Tornado Caught in NASA Video.
Esquire: The War Against Youth. "The recession didn't gut the prospects of young people.  The Baby Boomers took care of that."
Housing Wire: Mortgage Applications Jump 4.8%.  Purchase activity picked up, but I'm not sure that the week-to-week numbers here are really all that significant.  There's a lot of noise in the data and it is a small sample size.  Overall, mortgage applications are still trending down.
The Guardian: Spain's Debts to Hit 20-Year High.  Spain's borrowing costs are surging.  Consider this Greece part II.
Popular Mechanics: The Inflatable, 35,000-Gallon Subway Plug.
Naked Capitalism: Looking at Foreclosure Ground Zero: Jacksonville, Florida.
Lifehacker: Skip the Counteroffer When Resigning a Job to Make a Graceful Exit.  Quit the way George Costanza does it.
Total Mortgage consistently offers some of the lowest current mortgage rates, jumbo mortgage rates, and fha mortgage rates in the country.

---
Filed Under: Mortgage Rates
Tagged with: Current Mortgage Rates, Mortgage Rates, todays mortgage rates