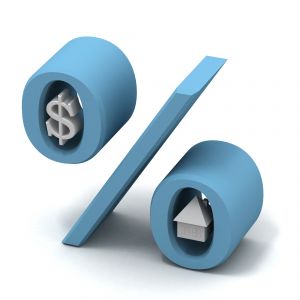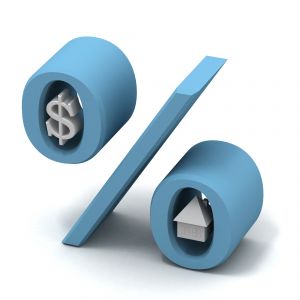 Yesterday current mortgage rates rose a little bit as mortgage backed securities and Treasuries sold off.  Stocks rallied despite mixed economic data.  Right now we are seeing mortgage rates rise a little more, as stocks are rallying on the basis of some solid earnings reports (especially Apple), despite a pretty poor durable goods report.
Durable goods orders posted the largest decline in three years in March, falling 4.2 percent from February.  This is not at all good for the manufacturing sector, and should give pause to those anticipating continued U.S. economic growth.  One data point does not a trend make, but we are beginning to see consistently softer economic numbers over the past month or two.
This leads us to the big action for today, the Fed statements due out later today.  I don't anticipate that we will see much change from anything the Fed has said for the past couple of months.  They will say that unemployment remains high, and that significant economic headwinds remain.  I imagine they will continue their commitment to keeping rates low for the foreseeable future, but that they may upwardly revise their inflation outlook for the remainder of the year.  I also believe that the odds for more quantitative easing remain around 50-50.
If the Fed is going to engage in further easing, it almost certainly will not be announced today, but I think that it could be announced in June (if it is going to happen).  There is an unusually long break between this meeting and June's meeting, and two employment reports will be issued during that time.  Last month's report was weak, and two more weak reports could very well convince the Fed that they need to take further action.  Strong reports will likely dissuade them from further action.  I think it is going to be a wait-and-see type of deal.
There is the potential for us to see rates jump if the Fed's outlook is decidedly more upbeat and/or the odds of QE3 are seen as significantly diminished, although this is not a scenario I anticipate.  We may see rates increase somewhat today, but I think they will still remain close to record lows.
Total Mortgage is committed to getting you the lowest possible rate.  To get information on our rates and products, call us today at 877-868-2503, or fill out the form to the right.
Today's News, Links, and Things I'm Reading:
Frontline: Money, Power, and Wall Street. If you haven't seen this, I recommend making some time to watch it.  So far they've posted the first two hours of a four hour series.
Bloomberg: Orders for U.S. Goods Decrease by the Most in Three Years.  Not good for the forward prospects of the manufacturing sector.
MBA: Refinance applications were down 5.6 percent this week from the week before, while purchase applications increased by 2.7 percent from the week before. Rates are at or near record lows.
Barry Ritholtz: Apple by the Numbers. Apple released their earnings numbers yesterday.  Q1 profits were up 94% while revenues were up 58.9%!
Der Spiegel: Berlin is Running Out of Allies in Euro Crisis. Their imposition of austerity measures that have resulted in depression like conditions in some countries has made them unpopular.  Who woulda thunk it?  See following links.
Reuters: Britain in Recession, Intensifying Government Woes.  Austerity-induced recession.  Nice work there.
Bloomberg: Bank of Greece: Recession Worse Than Expected.  And more austerity.
FT: Bank of Ireland Warns of Tough Conditions. Even more austerity.  This is working out great.
Washington Post: The Pain in Spain Could Hit Worldwide Economy.
Felix Salmon: The Problem With Netflix. I like Netflix because I don't care at all about getting DVDs in the mail, but they have done some really dumb things over the past year or so.  I hope they stick around long enough to release the new season of Arrested Development.  Speaking of which:
The New Yorker: Ten Things You Didn't Know About "Arrested Development."
Housing Wire: Hundreds of Community Banks Still Struggle to Repay Bailout. I'm pretty sure there are a lot of much larger firms that haven't paid back all their TARP obligations either.
Bloomberg: Housing Declared Bottoming in U.S. After Six-Year Slump. I don't agree with this view whatsoever.
Slate Explainer: Your Brain's Technical Specs – How Many Megabytes of Data Can the Human Mind Hold?  Scientists aren't sure, but it seems to be quite a bit, 10-100 terabytes.
Mental Floss: Operation Eagle Claw: The Disastrous Rescue Attempt During the Iranian Hostage Crisis.
Mother Jones: Why Wall Street Hates Obama.
Total Mortgage consistently offers some of the lowest current mortgage rates, jumbo mortgage rates, and fha mortgage rates in the country.

---
Filed Under: Mortgage Rates
Tagged with: Current Mortgage Rates, Mortgage Rates, todays mortgage rates