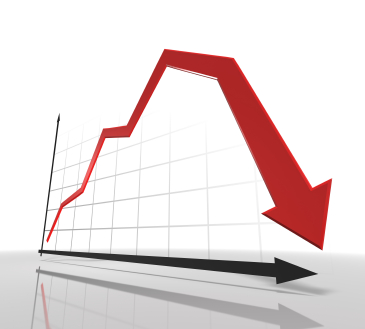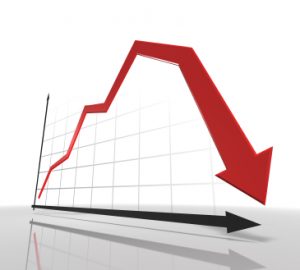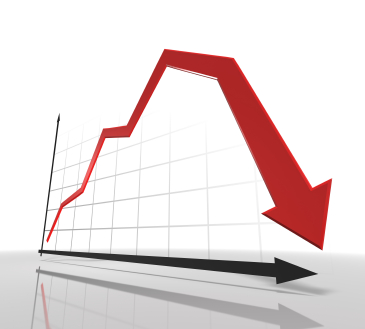 Yesterday we saw mortgage rates rise a little bit as mortgage-backed securities and Treasuries sold off in the face of a mild stock rally.  Today I anticipate that rates will remain at close to current levels as the Euro situation counterbalances an increase in existing home sales (mortgage rates fall on bad news and rise on good news).
Existing home sales numbers came in just below expectations.  The consensus expectation was for an increase to a pace of 4.66 million.  In actuality, home sales increased 3.4% to an annual rate of 4.62 million.  The growth in home sales is good, but not large enough to significantly impact the markets in light of other events.  I am still not a believer in the "housing recovery".
Of course no morning would be complete without some discussion of the ongoing slow-motion train wreck in Europe.  There may or may not be an ongoing run on Greek banks (nobody really seems to know).  Spain, Italy, and Ireland all also have deep rooted problems, and there are some fears that bank runs could spread to these countries as well, especially if Greece leaves the Eurozone (or if a Greek exit becomes imminent).  This morning the Organization for Economic Cooperation and Development warned that the possible downside scenario which is materializing could "lead to a severe recession in the euro area and with spillovers in the rest of the world."
Economic problems are not limited to Europe.  Japan's credit rating was cut by Fitch overnight, a reflection of "growing risks for Japan's sovereign credit profile as a result of high and rising public debt ratios" according to Andrew Colquhoun, head of Asia-Pacific sovereigns at Fitch.
In light of all of the negative economic news and the relatively small amount of anything positive, I anticipate that rates will remain close to record lows today.
Total Mortgage is committed to getting you the lowest possible rate.  To get information on our rates and products, call us today at 877-868-2503, or fill out the form to the right.
Today's News, Links, and Things I'm Reading:
Washington Post: OECD Warns Risk of Severe Recession in 17-Country Eurozone is Rising as it Cuts Forecasts.  Hoocoodanode?
Bloomberg: Facebook 11% Drop Means Morgan Stanley Gets Blame.
Barry Ritholtz: How Facebook F****d Up Its Own IPO.
Business Insider: A Greek Exit From the Euro is 'Probably Inevitable'.  Yeah, in all likelihood.
NYT: Troves of Personal Data, Forbidden to Researchers.
Dave Dayen: Montana Case Challenges Supreme Court on Citizens United. Most likely the Supremes are going to swat this down.  I'm not a lawyer, but I've read the Montana decision and can't see how they can allow this to stand.
Slate: Fact-Checking Battleship: Could We Really Revive the "Mighty Mo"?
McClatchy: Muslim Brotherhood's Grip on Egypt in Doubt on Eve of Presidential Vote.
Joe Posnanski: The Three Toughest Outs. Damn the save stat and the stupid managerial adherence to it.
Matt Stoller: In Greek Humanitarian Crisis, It Will Be Leftists or Neo-Nazis.  This is all the more stunning when you consider that there are still a fair number of people alive in Greece who tenaciously opposed the Nazis sixty years ago.
BBC: Anger Over "Ronald Reagan Blood" Auction. The blood is going for almost ten grand.  The mind boggles.
National Geographic: Solar Eclipse Pictures: 2012 'Ring of Fire' Dazzles, U.S., Asia. This would have been cool to witness first hand.
FT/Alphaville: [JPM Whale Watching Tour] Oh, So Now It's a $5bn Loss?  Lots of schadenfreude over this one.
Yahoo: $1 Million Parking Spot Will be New York City's Most Expensive.
Total Mortgage consistently offers some of the lowest current mortgage rates, jumbo mortgage rates, and fha mortgage rates in the country.
---
Filed Under: Mortgage Rates
Tagged with: Current Mortgage Rates, Mortgage Rates, todays mortgage rates