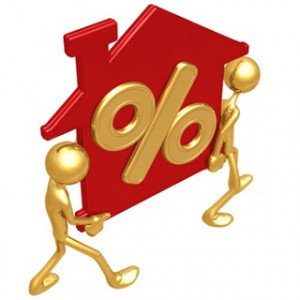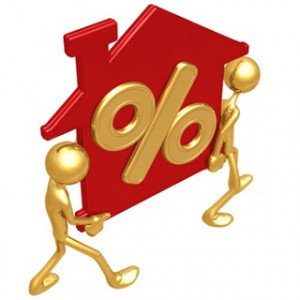 Yesterday we saw current mortgage rates improve as mortgage-backed securities and Treasuries rallied, while stocks sold off.  The improvement was a result of fears of a slowdown in China and debt problems in Europe.  In the absence of any other data (yesterday was bereft of economic numbers), emotion generally takes over, and fear of a global economic slowdown seems to be at the forefront of investors' minds right now.
We've had some mixed data published today.  Consumer confidence was stagnant in April, just a hair below expectations.  This could be the result of high gas and food prices and an apparent slowing in hiring numbers.  On the other hand, home sales fell from an upwardly revised number in February, but the decline still beat expectations due to the revision.  Frankly there is so much month-to-month volatility in the numbers that I don't really know what to make of them, but they appear to be one of the reasons that stocks are rallying today.
In European news, the Dutch Prime Minister resigned yesterday as budget talks collapsed, and the results of the first round of the French presidential election came out.  The incumbent French President Nicolas Sarkozy is losing to the Socialist candidate Francois Hollande, with the far-right candidate Marine La Pen grabbing close to 20% of the vote, far more than anticipated.  I'm not an expert in European politics, so it is tough to say what all of this means for the future of the Eurozone.  The only thing that I think we can say for sure is that these developments make the situation over there even more volatile.
Tomorrow is going to be the most important day of the week for mortgage rates.  In addition to a durable goods report, we have the all-important Fed announcement.  I don't think anyone really anticipates that the Fed will say anything earth-shattering, but it could provide some hint as to the future of monetary policy.  I think they will stay the course, and the June meeting will be much more important.  Two employment reports will be published between tomorrow's announcement and June's meeting, and the strength or weakness of those reports will probably be the main factors in whether or not the Fed engages in more easing.
I expect that rates may get a little worse today, but probably won't see much change in advance of tomorrow's FOMC report.
Total Mortgage is committed to getting you the lowest possible rate.  To get information on our rates and products, call us today at 877-868-2503, or fill out the form to the right.
Today's News, Links, and Things I'm Reading:
Census Bureau: "Sales of new single-family houses in March 2012 were at a seasonally adjusted annual rate of 328,000, according to estimates released jointly today by the U.S. Census Bureau and the Department of Housing and Urban Development.  This is 7.1 percent (+/- 20.7%) below the revised February rate of 353, 000, but is 7.5% percent (+/-19.6%) above the March 2011 estimate of 305,000." This is better than expectations.
Bloomberg: Consumer Confidence in U.S. Little Changed as Outlook Cools.  Gas and food prices are still rising, so this isn't especially surprising.
Chicago Tribune: Robert Shiller: Maybe No Housing Rebound for a Generation. I'm not willing to go that far out on a limb, but it is going to be a long time before we see significant growth in home prices.
Naked Capitalism: Rentals Gone Wild.  Rental prices in some places are outpacing purchase prices, but the increase may be artificial.
Barry Ritholtz: Political Hacks, New Jersey Turnpike Edition.
Credit Writedowns: Judging by Ireland, Spanish Banks to Take a Lot More Credit Writedowns. Spain is going to need a bailout, as we've been saying for months.
McClatchy: U.S. Economy Faces Likely Slowdown, Big Year-End Decisions. To ease, or not to ease, that is the question.  I still think we are around 50/50 on more action by the Fed.  The next two employment reports will be telling.
ProPublica: No Forensic Background?  No Problem.
LA Times: Firm Has its Sight Set on Mining Asteroids. Reminds me of the movie "Armageddon".  Hopefully reality is better written than that particular movie.
Reuters: North Korea's Nuclear Test Ready "Soon." I don't think anyone wants to see a nuclear North Korea.
Slate: A History of the Simpsons Dissing the Fox Network. The continued employment of Joe Buck seems to prove that somebody is asleep at the switch over there.
Neil deGrasse Tyson: The Physics of Swami Levitation. Neil deGrasse Tyson is the best, kind of a latter-day Carl Sagan.
Mental Floss: 9 More Regular People That Became Internet Memes.
Total Mortgage consistently offers some of the lowest current mortgage rates, jumbo mortgage rates, and fha mortgage rates in the country.

---
Filed Under: Mortgage Rates