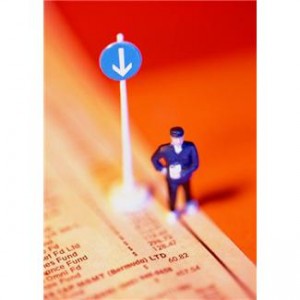 Mortgage backed securities ended up slightly yesterday in a volatile day of trading.  We are seeing a continued rally this morning on mixed-to-poor domestic economic data (although it is worth noting that the market could easily pivot if home sales come in better than expectations at 10am).  As the sequester cuts approach in earnest, I believe that we could see further rallies in Treasuries and mortgage backed securities, which could lead to improved mortgage rates over the next couple of days.
To speak with one of our licensed mortgage professionals to find out how much you could be saving, click here or contact us today at 866-896-5826.
So the "big" news of the day yesterday was the Fed minutes.  They seem to show a Fed increasingly divided over the duration and the effectiveness of the current asset purchase program (the Fed is presently purchasing $85 billion in mortgage backed securities and Treasuries every month in order to keep interest rates low).  From the minutes:
"Several participants emphasized that the committee should be prepared to vary the pace of asset purchases, either in response to changes in the economic outlook or as its evaluation of the efficacy and costs of such purchases evolved."
Honestly, no real surprise here.  The hawks have been saying similar things for quite some time now, and will continue to do so.  On the other hand:
"Several others argued that the potential costs of reducing or ending asset purchases too soon were also significant, or that asset purchases should continue until a substantial improvement in the labor market outlook had occurred. A few participants noted examples of past instances in which policymakers had prematurely removed accommodation, with adverse effects on economic growth, employment, and price stability; they also stressed the importance of communicating the Committee's commitment to maintaining a highly accommodative stance of policy as long as warranted by economic conditions."
Again, not real surprising.  Unemployment is still high and inflation is still low, and given that the doves outnumber the hawks, I don't think we'll see much deviation from our current path in the near future.  Of course, that doesn't mean that the Fed shouldn't be planning some sort of exit strategy that seeks to minimize the inevitable disruption that a change in policy will cause.
Although the minutes indicate that the hawks are becoming more vocal about the perceived drawbacks of "highly accomodative" policy, they are in the distinct minority amongst the voting members of the Fed.  I think the asset purchases will continue at this pace for at least another couple of months, which should help to keep rates low.
Today's Links:  
Matt Taibbi: Justice Department's New Get-Tough Policy Is, Well, Not.
Talking Points Memo: Navigating The Sequester: The Fake Fight Over Who's At Fault.
The Onion: Supervisor Encourages Interns To Take On More Responsibilities of 3 Full-Time Staffers. "At press time, the company had posted several new internship openings after letting go of five senior staffers."
Reuters: Chasm Opening Between Weak French and Strong German Economies.
Bloomberg: New York Times Co. Said to Put Boston Globe Up For Sale. It's sad what has happened to the paper of my youth.  Especially the sports section.
NYT: The Extraordinary Science of Addictive Junk Food.
Council on Foreign Relations: How Many Terrorists Have Been Killed By Drones. That's not clear, but if you listen to Lindsay Graham (not sure why we would start now), the total number of casualties is around 4,700.
NYT: Fed Meeting Shows Divisions on Policy Course.
Gizmodo: Apple's Upgrade Dilemma.
The Atlantic: What Happened Before the Big Bang?

ESPN Uni Watch: Tribe Supports Native American Mascots. I would agree that there seems to be a distinction between a name like "Braves" and "Redskins."
Felix Salmon: The Long Arm of the Google.
Bloomberg: Ships Leaking $37 Billion Reflect Eisenhower's Warning.
Total Mortgage offers some of the lowest mortgage rates and fastest closing times of anyone in mortgage industry.  Refinancing your home loan today could slash your monthly payments.  Call us now at 877-868-2503 in order to speak with one of our licensed loan officers.    

---
Filed Under: Mortgage Rates
Tagged with: Current Mortgage Rates, Mortgage Rates, todays mortgage rates