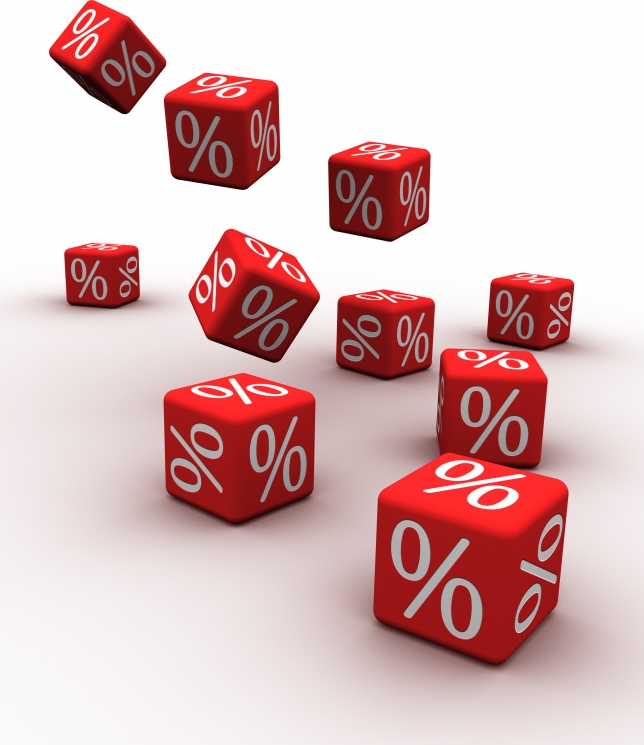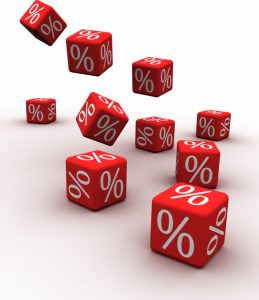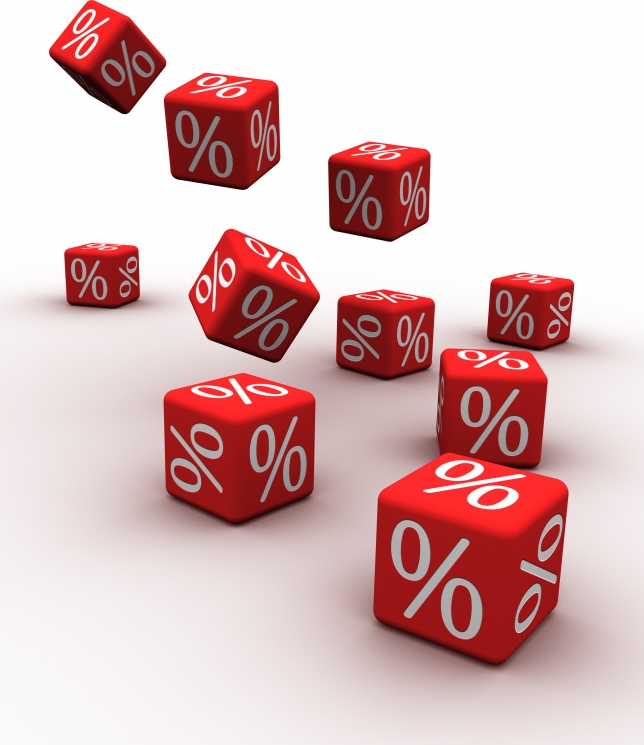 Mortgage rates have improved a little bit through the last two weeks, but have essentially been stuck in a range since March's employment figures were released on April 6.  It seems that no piece of news has been significant enough to push mortgage backed securities out of this trading range, and I don't anticipate that will change today.
This morning's economic data and news was mixed, and the good and the bad likely balance each other out.  Weekly initial unemployment claims were down slightly from the week prior (the week prior was upwardly revised from 380,000 to 388,000 – and this was after a significant spike last week), but were actually significantly above expectations.  The four-week moving average, which smooths out some of the noise that is inherent in the week-to-week data, is at its highest levels since January.  After seeing weak employment numbers in March, this has to be at least a little alarming.
Additionally, existing home sales were down 2.6 percent in March, which is below expectations.  Although home sales are still above last year's levels, we are very far from seeing anything that would suggest the housing market is ready to spring to life.  At best, certain parts of the country may be stabilizing, but I think even that is sort of optimistic.
The Philadelphia Fed Survey of manufacturing firms indicated that we are still seeing expansion, but less so than there was in March.  The index fell from 12.5 in March to 8.5 in April (anything above zero shows growth, while anything less than zero shows contraction).  This number falls into the consensus range, but the slowdown, combined with other recent data, shows that the economy is still soft.
On the other hand, there were some positive earnings reports for U.S. companies, and there was a successful Spanish bond auction (you have to wonder who in their right mind is buying Spanish bonds after the debacle we saw in Greece).  The situation in Europe is still very much in flux, but this bond auction is at least ostensibly positive.
There is no economic data tomorrow, but next week is full of reports, including the Fed's report on the economy on Wednesday.  I do not expect that their outlook will have changed much since the last meeting.  The next Fed meeting after that is scheduled for June 19-20th, and by that time we should have a pretty good idea as to whether or not the Fed will engage in further easing (which would drive down rates).  There will be two employment reports in the interim period, and I think the possibility of QE3 will rise or fall with the strength of those numbers.  For the short term, I think that rates will likely remain close to record lows, which should be favorable for potential borrowers.
Total Mortgage is committed to getting you the lowest possible rate.  To get information on our rates and products, call us today at 877-868-2503, or fill out the form to the right.
Today's News, Links, and Things I'm Reading:
Department of Labor: Weekly initial unemployment claims fell 2,000 from the previous week to 386,000.  The four-week moving average was up 5,500 from the week before.  The previous week's numbers were revised upward from 380,000 claims to 388,000.  The four-week moving average is now at the highest point since January.
Calculated Risk: Some Thoughts on Housing and Foreclosures.
Yves Smith: Yet Another Obama Big Lie: Mortgage Fraud Investigation Not Even Staffed. Of course.  If you don't staff it, you can't find any problems.  Nothing to see here folks, move along.
Felix Salmon: Summers and Rubin, Remorseless Deregulators.
Reuters: Disgruntled French Set to Vote Out Sarkozy.  This is potentially a pretty big deal, it really depends who gets elected.
Rolling Stone: The Rise of the Killer Drones: How America Goes to War in Secret. Rolling Stone has really been doing some excellent reporting over the past few years.
ProPublica: Read the Tax Returns From Karl Rove's 'Dark Money' Group. This is no way to run a democracy.
Slate: Why Don't Politicians Grow Beards Anymore?  No sitting president since Taft has had a beard.  I think it is high time to bring it back.  Or maybe huge 1880s-style sideburns.
Joe Posnanski: More Fun With Jamie Moyer.  Jamie Moyer was a teammate of Davey Lopes.  He's old.
National Geographic: Space Shuttle in Extreme Detail. Very cool photos.
Charlie Pierce: The Spill, Two Years On: Apologies Still Not Accepted.
Michael Lombardi: Al Davis' Draft Philosophy. I can't wait for the draft.
Bloomberg: Nestle Water Suffers For Sixth Year as Consumers Try Tap. Bottled water is such a scam.
Mental Floss: What Happens if you Drive Off With the Gas Pump Nozzle Still in the Car?
Total Mortgage consistently offers some of the lowest current mortgage rates, jumbo mortgage rates, and fha mortgage rates in the country.

---
Filed Under: Mortgage Rates