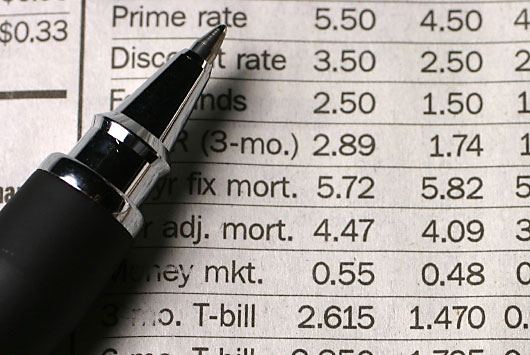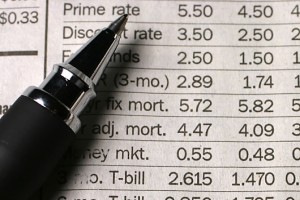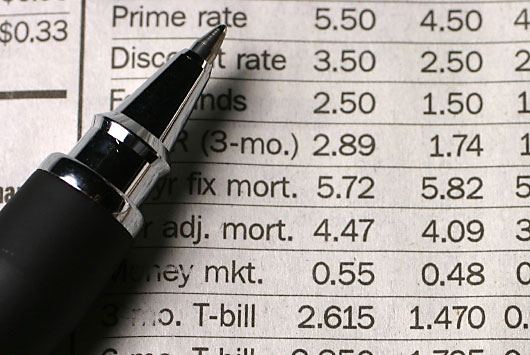 Last featured all sorts of economic data and important events that had the potential to influence mortgage rates, this week, not so much, at least in regard to scheduled events – I'm sure something of interest will crop up.
For all of last week's volatility, mortgage rates didn't undergo a whole lot of net change.  Between the Fed's decision to do nothing, Mario Draghi's promise to pull out all the stops to save the Eurozone, relatively dismal economic data, and an employment report that masked some troubling numbers with good headline data, there was a good deal of counterbalance in the major economic events last week. This brings us to a point where today mortgage rates hover a little bit above record low points.
Other than today's Treasury auctions, it portends to be a slow day unless something goes down in Europe – and at this point who can really predict what may happen over there?  If you're looking to purchase a home or refinance your mortgage, rates remain favorable.  Hopefully we'll have a little bit more to report on tomorrow.
Total Mortgage is committed to finding you the best mortgage for your situation.  To get information on our rates and products, call us today at 877-868-2503, or fill out the form to the right.
Today's Link Round Up:
Barry Ritholtz: Glass Steagall Repeal Made Crisis Worse.
Rolling Stone: The Long, Lawless Ride of Sheriff Joe Arpaio.
NASA: The Mars Curiosity rover landed successfully last night.  Disasters notwithstanding, NASA seems to have a higher batting average than any other government endeavor.
Salon: Underwater Homeowners Face a Tax Time Bomb.
WSJ: Chilling Account of Near Miss. "The jets, both at 22,000 feet, barreled directly toward each other for at least a minute without pilots seeing the other aircraft or realizing the extent of the danger."
Reuters: China's Answer to Subprime Bets: the "Golden Elephant."
Alan Sepinwall: Review: Breaking Bad – Fifty-One: Pool Party?  Very solid episode last night.
Mental Floss: 10 Lost Treasures That Could Make You Very Rich.
NYT: Times Photographer is Arrested on Assignment.  Mike Bloomberg's New York.
ESPN: Jonathan Vilma Offered Deal.  He should have sued them.
Matt Taibbi: When Did Sandy Weill Change His Mind About Too Big to Fail?  And Why?
McClatchy: More Indian Tribes Ready to Back Internet Gaming.  Very curious to see if New Jersey follows through on their threat to legalize sports gambling.  I might be visiting NJ during football season if this is the case.
ProPublica: Emails Give Glimpse Into Deal that Fueled Financial Meltdown.
Total Mortgage consistently offers some of the lowest current mortgage rates, jumbo mortgage rates, and fha mortgage rates in the country.

---
Filed Under: Mortgage Rates
Tagged with: Current Mortgage Rates, Mortgage Rates, todays mortgage rates