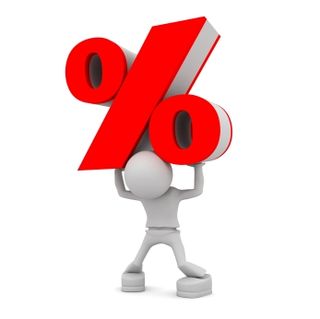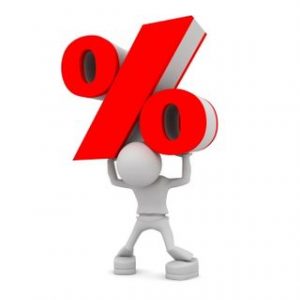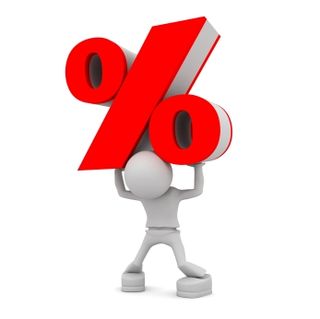 Last week mortgage rates were more or less range-bound, hovering close to, but not breaking through record lows.  Last week was marked by very mixed economic data as well as decidedly negative news out of Europe.  I expect that rates will continue to fluctuate around current levels throughout the week until Friday's employment report.
So far today we've seen mixed economic data again.  The Chicago Purchasing Managers Index fell sharply in April, going from 62.2 in March to 56.2 in April, significantly lower than expectations of  60.8 (numbers below 50 indicate contraction while readings above 50 indicate expansion).  Although manufacturing in the area is still growing, the growth appears to be slowing (as does the overall economy).  The Dallas Fed Manufacturing Index also showed slowing production in April. The index fell to -3.4 after a number of 10.8 in March.  This is decidedly below expectations.
On the other hand, personal income rose by 0.4% in March, while personal consumption expenditures rose 0.3%.  These numbers are more or less in line with expectations, and indicate that inflation is more or less under control (which is important in figuring the odds the Fed will engage in further easing – inflation will put the kibosh on QE3).
Once again, there is fairly dismal news out of Europe. Spain has re-entered a technical recession (two quarters of contraction), an austerity-induced outcome that surprises absolutely nobody. Unemployment is close to 25%, while youth unemployment is running north of 50%.  Although this situation bears some similarities to recent events in Greece, there is a distinct difference: Spain's economy dwarfs that of Greece, and is far more important to the Eurozone as a whole.  In many ways Europe can limp along with the situation in Greece, the same cannot be said for Spain, and the current policy of kicking the can down the road won't work nearly as well in Spain as it did in Greece (not that it worked well in Greece at all, but it delayed armageddon by at least a couple of months).
Barring something totally unforseen, I anticipate that we will see mixed data throughout the week, and that the markets will fluctuate around current levels until Friday, when the non farm payroll report is released.  The last employment report was disappointing, which was concerning.  A second consecutive poor report could be interpreted as the start of a trend, and could increase the chances of further easing from the Fed (last week's report which showed a slowing GDP also helps the odds of QE3).  The near-term future of mortgage rates is going to be determined on Friday.  I think we will see a weak (but not horrible) report, something in the neighborhood of +120-150 jobs.  I think that as it stands right now, I think the chances that the Fed takes further action in June are better than 50%.
Total Mortgage is committed to getting you the lowest possible rate.  To get information on our rates and products, call us today at 877-868-2503, or fill out the form to the right.
Today's News, Links, and Things I'm Reading:
BEA: Personal income increased 0.4% in March, personal consumption expenditures rose 0.3%, 0.1% when adjusted to remove price changes.
Calculated Risk: Chicago PMI Declines to 56.2. Down from 62.2 in March, below expectations of 60.8.
East Oregonian: Banks Slow to Release Repossessed Inventory. Stories like this are exhibit 1-A in why I think housing isn't done declining.
Reuters: Spain in Recession as Austerity Bites.  Who could've seen this coming?  Oh that's right, everybody.
New York Magazine: The Red Flag in the Flowerpot. "Four decades after Watergate, there's something that still nags at Ben Bradlee about about Deep Throat."
Marshall Auerback: Spain is the New Greece. Yup.  Except Spain's economy dwarfs Greece's, and this is a massive problem for Europe.
Reuters: U.S. Mortgage Funds Emerge Even as Housing Stays Weak.
NYT: How Apple Sidesteps Billions in Taxes.
The New Yorker: Machine Politics – The Man Who Started the Hacker Wars. First guy to hack an iphone, first one to hack a PS3.
Yahoo: Illinois Pitcher Drills Bird Like Randy Johnson. The bird lived.  The one that Randy Johnson hit did not.
Scientific American: How Physics and Neuroscience Dictate Your "Free" Will.
Foreign Policy: A Giant Among Giants.
Total Mortgage consistently offers some of the lowest current mortgage rates, jumbo mortgage rates, and fha mortgage rates in the country.
---
Filed Under: Mortgage Rates
Tagged with: Current Mortgage Rates, Mortgage Rates, todays mortgage rates