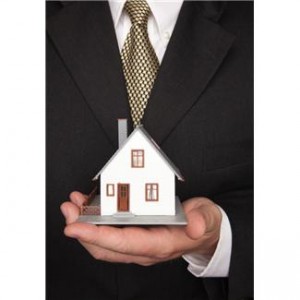 Mortgage rates were unchanged on Friday as most markets were closed for the holiday.  Mortgage rates improved last week, largely as a result of weakness in Europe and weaker economic data.  This week features a lot of key data, particularly the employment numbers at the end of the week.  The last employment report was better than expected (but by no means great), and mortgage backed securities and Treasuries sold off pretty sharply in its wake, leading to higher rates.  There is a definite risk that this could happen again if we see a strong report.  As of this morning, mortgage backed securities are down slightly, which could lead to higher rates on the day.
Want to save on your monthly mortgage payment? Click here for today's rates or call us today at 866-896-5826.
My best guess is that mortgage rates remain relatively range bound, at least until the ADP Employment Report comes out on Wednesday.  While the correlation between ADP and NFP is somewhat questionable (also worth noting ADP changed their methodology a few months back, meaning we are dealing with a small sample size of comparisons as well), but if ADP comes in better than expected (consensus expectation is for +205k), we could see a couple of days of rising rates at the end of the week, assuming jobless claims and NFP come in above consensus on Thursday and Friday respectively.
As for today's economic reports:
ISM Manufacturing slowed in March to a level of 51.3% (above 50 = expansion).  This follows a big jump in February, which saw a reading of 54.2%.  This is worse than expectations of 54%, and shows that manufacturing is slowing.  

Construction Spending, on the other hand, was up 1.2% to a rate of $885.1 billion in March, following a drop in February.  This seems to be fueled by new home construction, and was just a little better than expectations of a 1.1% increase.
So, as is usually the case, this is mixed, but probably more bad than good.  I think that given all of this, we are most likely to see rates sit pretty close to unchanged today.
Today's Links:  
McClatchy: Killing of DA, Wife in Texas Raises Fear of Wider Plot Against Law Enforcement Officials.
Mental Floss: The 14 Greatest Hoaxes of All Time.
Bloomberg Businessweek: How Samsung Became the World's Number 1 Smartphone Maker.
Felix Salmon: Argentina's Desperate Exchange Proposal.
Matt Taibbi: Cruel and Unusual Punishment: The Shame of Three Strikes Laws.
Reuters: Germany Sees Itself as Europe's Grown-up, Children Sullen.
Guardian: South Korea Warns it Will Retaliate if North Attacks.
Detroit Free Press: Amid North Korea's Threats, U.S. Sends F-22s to South Korea.
American Banker: Will CFPB Complaint Database Help or Humiliate Banks?
NYT: More Diagnoses of ADHD in New CDC Data.
American Banker: Iceland Indicts Bankers Over Financial Crisis.
Total Mortgage offers some of the lowest mortgage rates and fastest closing times of anyone in mortgage industry.  Refinancing your home loan today could slash your monthly payments.  Call us now at 877-868-2503 in order to speak with one of our licensed loan officers.    

---
Filed Under: Mortgage Rates
Tagged with: Current Mortgage Rates, Mortgage Rates, todays mortgage rates