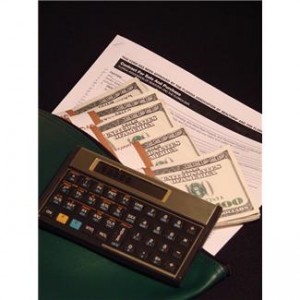 Mortgage rates ended yesterday slightly improved.  Mortgage backed securities hovered right around unchanged all day but did end the day in the green.  The improvement occurred despite economic data that was mixed, but probably leaning more toward the firmer than weaker side.  Once again, the mess in Cyprus was the focal point of the markets, and I anticipate that in the absence of meaningful data, it will be the focus of today as well.  The situation is in flux to the point where guessing the potential outcome is foolish, so I'm going to speculate that rates will fluctuate between unchanged and somewhat improved today.  I suspect that a course of action for Cyprus won't be unveiled until the weekend in order to minimize the impact of whatever they decide to do.
Want to save on your monthly mortgage payment? Click here for today's rates or call us today at 866-896-5826.
If you don't want to hear more about Cyprus, you might as well stop reading now – there's not much else happening today.  I said a couple of days ago that I doubt that Cyprus will be the first domino to topple in the unraveling of the Eurozone, and I'm still inclined to believe that, despite a lot of the breathless talk I'm reading this morning (this is not to say that the Eurozone won't eventually come apart or change significantly at some point over the next few years).  I simply find it hard to believe that the Europeans would stubbornly fly the plane into the mountain over the relatively small amounts of money at stake here.  It's the German, French, and British banks that really stand to lose in some sort of Euro-collapse  (your average person will lose too, but the people in charge of Europe have made it pretty clear they don't care about that), and the technocrats are going to do everything in their power to stop that from happening.
Whether it is an EU bailout with different conditions, a Russian bailout in return a stake in Cyprus' natural gas fields, or a big levy on uninsured deposits, a haircut on bondholders, raiding pension funds, or some other scheme (or combination of schemes) I feel confident of a couple of things: whatever form this bailout takes, it's going to screw over your average Cypriot, and after it's over, Treasuries and MBS will sell off, and all will be well until the next Euro-crisis crops up a few weeks later.  It seems to happen every single time with these things.
Like I said, I think something gets done this weekend and next week our focus will shift to the data and then to the March employment report in the first week of April.  Until then, rates will probably sit around current levels.  Have a great weekend!
Today's Links:  
Bloomberg: Cyprus' Four Options to Avoid Banking Collapse.
FT: Ex-Cypus Bank Chief Lashes Out at Europe. "This is a fundamental change in the dynamics of Europe towards disintegration and I don't see how this can be reversed."
ProPublica: Drilling Deeper: The Wealth of Business Connections for Obama's Energy Pick.
Paul Krugman: Cyprus: The Sum of All FUBAR.
Bloomberg: Economists See No Crisis With U.S. Debt as Economy Gains. People have been screaming this for three years while we flirt with asinine austerity measures.
Quartz: The US Economy Needs a Third Term of Ben Bernanke.  You have to imagine he's gone, though.
Joe Posnanski: The Power of Tony Pena.
Venture Beat: Google Alerts "Broken," "Useless," and Slowed to a "Trickle."
Atlantic Wire: NRA Sues New York, Says New Gun Laws Only Make Criminals Stronger.
NYT: Recording Points to Race Factor in Stops by New York Police.
Slate: Shanks on a Plane.
Craig Calcaterra: Major League Baseball's Lawsuit Against Biogenesis Should Be Laughed Out of Court. 
Total Mortgage offers some of the lowest mortgage rates and fastest closing times of anyone in mortgage industry.  Refinancing your home loan today could slash your monthly payments.  Call us now at 877-868-2503 in order to speak with one of our licensed loan officers.    

---
Filed Under: Mortgage Rates