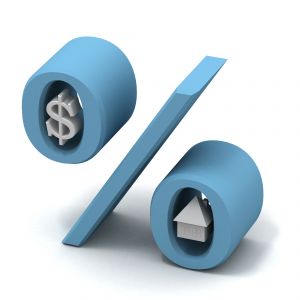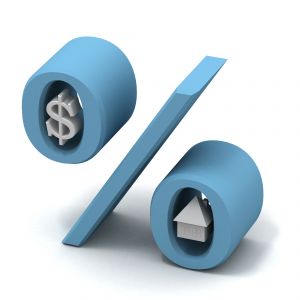 Mortgage rates improved yesterday and are looking to improve this morning.  There's not much in the way of significant economic data scheduled for today, and short of massive news from Europe or elsewhere, I don't anticipate that we will see a ton of fluctuation in rates today.
Ben Bernanke spoke yesterday, and didn't really tell us a whole hell of a lot that we didn't already know, not that anyone expected anything different.  "the Federal Reserve remains prepared to take action as needed to protect the U.S. financial system and the economy in the event that financial stresses escalate."  There seems to be a rift between the hawks and the doves on the FOMC which makes it really difficult to gauge the chances of QE3 (probably 50/50, and probably largely dependent upon the next jobs report – if we get a third consecutive stinker, the chances have to spike).  Who knows whether or not additional Fed action will accomplish anything for the economy (and I'm not entirely sure how much QE2 did either), but it definitely will impact mortgage rates.
In European news today, it looks as though Spain is going to request some sort of bank bailout over the weekend, and it's going to be costly.  I don't think this is going to fix what ails the Eurozone, but it may soothe nervous markets, at least for a little bit.  At the end of the day, Germany is probably going to have to go along with the bailout because they have a massive exposure to Spain, and a Spanish default would be disastrous for them (well for everyone, really).  Spain will get its money, Germany will probably get some small degree of fiscal control over Spain, and everything will continue on until we hit the next European disaster du jour, probably pretty quickly.
Next week features a fair amount of domestic data, including the Producer Price Index and Retail Sales on Wednesday, the Consumer Price Index and Jobless Claims on Thursday, and Industrial Production and Consumer Sentiment on Friday.  I suspect these reports will continue to show a slowing U.S. economy and that rates will stay low next week.
Have an excellent weekend!
Total Mortgage is committed to getting you the lowest possible rate.  To get information on our rates and products, call us today at 877-868-2503, or fill out the form to the right.
Today's Link-stravaganza:
Washington Post: Europe's Troubles Affect Wide Variety of U.S. Firms. Yeah, this is the way the global economy works.  Nobody is insulated.
Los Angles Times: L.A.'s New Housing chief Makes $100,000 Over Federal Cap. 'One tenants advocate called the agency's response 'ridiculous'.  No.  What is ridiculous is that Washington is capping pay for federal housing authority execs at $155k per year.  Of course it's a ton of money, but it is way, way less than someone would make in a comparable position in private enterprise.  If you want top talent, you have to pay them.  We are consistently penny-wise and pound-foolish in an effort to appease the small-brained members of our society.  /Rant over.
National Geographic: Americans' Heads Getting Bigger.  Weird.
Reuters: Spain to Request EU Bank Aid on Saturday.  I've seen various numbers bandied about as to how much this will cost with little consensus except for this: it's gonna be expensive.  Like $40-250 billion Euros expensive.
Karl Whelan: What is Ireland's Bank Debt and What Can Be Done About it? Nationalizing Irish bank debt was utterly ridiculous.
BoingBoing: Of Hermit Crabs and Home Sales.  I had never heard of a 'vacancy chain' before.  Fascinating.
Felix Salmon: Blogonomics: Syndication. Probably of more interest to bloggers than anyone else.
AP: Suicides are Surging Among US Troops.
Deadspin: The Market for Yankees Tickets is Worse Than We Thought. As a Yankees-hater, this brings a smile to my face.
Bloomberg: Apple Proposes Samsung Injunction Before U.S. Phone Sales. Apple is another organization that I hate, and I find this to be completely obnoxious.
Reuters: Vatican Bank-Money, Mystery, and Monsignors.
Matt Taibbi: JOBS Act Fallout: More Fraud, Fewer IPOs.  Mission Accomplished!
Housing Wire: Mortgage Investors Call Robo-Signing Settlement a '401k Tax'. I would have much stronger words for it than that, but I'm lacking the requisite invective this fine Friday morning.
ProPublica: North Dakota's Oil Boom Brings Damage Along With Prosperity.  If you dance with the devil, you will get burned.  It doesn't really seem as though there is a clean way to extract oil from the ground.
Total Mortgage consistently offers some of the lowest current mortgage rates, jumbo mortgage rates, and fha mortgage rates in the country.

---
Filed Under: Mortgage Rates
Tagged with: Current Mortgage Rates, Mortgage Rates, todays mortgage rates