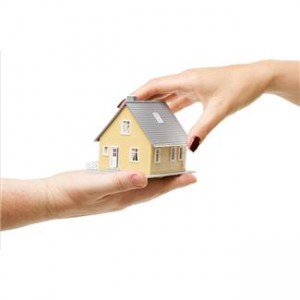 Yesterday bonds sold off and mortgage rates got worse.  Today bonds are rallying and we are making up some of that lost ground.  Sound familiar?  It should, because we've seen this pattern repeated over and over again over the past couple of months.  Yesterday's sell-off was ostensibly driven by some economic data that was pretty decent (at least the headline numbers were decent). In truth, it was probably a little bit the numbers, and a little bit profit-taking, and a little bit of noise.  I still stand by my contention that we won't see any large net movement in mortgage rates until the debt ceiling is dealt with.  I just don't see any real good reason to call it one way or the other.
To speak with one of our licensed mortgage professionals to find out how much you could be saving, click here or contact us today at 866-896-5826.
So yesterday Paul Ryan came out and said that the Republicans may be open to a short-term debt limit hike.  Presumably this would buy more time for some sort of solution to be worked out.  What I think it will do, in actuality, is simply drag out the uncertainty that this issue is causing.  Here's what he said:
"We're discussing the possible virtue of a short-term debt limit extension so that we have a better chance of getting the Senate and the White House involved in discussions in March.  What we want to achieve at the end of the day is a two-way discussion between Democrats and Republicans and, out of that, hopefully, some progress being made on getting this deficit and debt under control – because we really do believe that our obligation is to help prevent a debt crisis from hitting this country."
So, there's that.  No mention of any sort of progress on a more permanent solution (just abolish the stupid debt ceiling already), just some can-kicking.  It's better than a default on debt obligations, for sure, but it's only going to go so far in soothing the markets.
There's not much economic data of import today, and next week is sort of light on the data as well, so I'm thinking we're just in for more of the same next week.  In any case, I still believe it is probably wise to lock your mortgage sooner rather than later.  I do think that at some point we will see mortgage rates trend upward (with 30-year rates moving to 3.75% or so by the end of the year), although it's really anyone's guess as to when that will happen.  The debt ceiling issue will probably hold rates in check – for now.  Fair warning.
Have a great weekend, I'll be back on Monday.
Today's Links:
The Economist: The Drums of War. A war between Japan and China would be disastrous.
ABC: Subway Foot-Longs Coming Up Short.  Still about 11 inches too long.  Subway is the sandwich of last resort for me.
Reuters: Bank of America Profit Falls After Mortgage-Related Charges.
McClatchy: Guns Concerns Evoking Sound and Fury, but Will Anything Change?
Ritholtz: Global Warming Debate is No Debate At All. In the face of overwhelming evidence to the contrary, some people like to double down of their ill-held beliefs.  This is one of those cases.
Naked Capitalism: New Ruling on Mortgage Putbacks a Potential Huge Win For Banks.
Tom Junod: Theater of Pain.
Mental Floss: 6 Other Famous People Who Did Not Exist.
NPR: Miniscule Parisian Apartment Housed Man For 15 Years. The apartment was 17 square feet.
Harpers: Google's Media Barons. Since when is Harper's content available online?  This article seems just a tad hyperbolic.
Slate: Finding E.T.
SFGate: Why Won't You Ever Change? "Gun fanatics are furious that gun fanatics are being blamed for America's fun fanatics problem."  
Total Mortgage offers some of the lowest mortgage rates and fastest closing times of anyone in mortgage industry.  Refinancing your home loan today could slash your monthly payments.  Call us now at 877-868-2503 in order to speak with one of our licensed loan officers.    

---
Filed Under: Mortgage Rates
Tagged with: Current Mortgage Rates, Mortgage Rates, todays mortgage rates