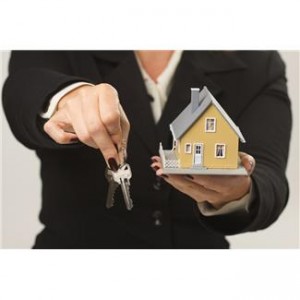 Mortgage rates ended up improving yesterday following reports that the global economy slowed in the fourth quarter.  In early trading this morning, mortgage backed securities are down slightly, but I think it is unlikely that we will see a lot of movement today.  After rising fairly substantially in January, rates seem to have plateaued and found a new range, and there's little reason to believe things will change a lot today.
To speak with one of our licensed mortgage professionals to find out how much you could be saving, click here or contact us today at 866-896-5826.
It's another fairly slow news day today. The most important economic data of the day showed that industrial production fell unexpectedly in January, dipping 0.1% following solid months in November and December.  The consensus expectation called for a 0.3% increase in production.  In theory lagging production should be favorable for mortgage rates, but this report doesn't appear to be having too large an impact this morning.
We are beginning to see more and more talk of the upcoming sequester in the media (in brief, the sequester is about $1.2 trillion in spending cuts that would kick in automatically on March 1 and would take place over the next nine years).  As anxiety over the impact that the cuts could have on the economy starts to ramp up, I believe that we could see improved mortgage rates (similar to what happened in the run-up to the fiscal cliff).
Yesterday Senate Democrats proposed a bill that would replace the sequester with $110 billion in combined spending cuts and tax increases.  This strikes me as more of a political ploy than anything, an attempt to put the ball into the Republicans' court.  The Democrats must know that this bill stands zero chance of passing the house.  I feel fairly certain that there will be some sort of can-kicking compromise at the last minute, because that is what always seems to happen with these sorts of things.  Nevertheless, there's going to be a lot of dire talk in the next two weeks, and that will probably be good for mortgage rates, or at the very least should prevent them from rising substantially.
Next week is a busy week data-wise, so there will probably be a fair amount to discuss.  Have a great weekend!
Today's Links:  
Matt Taibbi: Gangster Bankers: Toot Big to Jail.
ProPublica: Big Corporations Put Up Seed Funding for Republican Dark Money Group.
Gawker: Jaw-Dropping Meteor Fireball Explodes Over Russia, Injuring 950 the Day Before Asteroid Fly-by. This is wild.
Malcolm Gladwell: The Ketchup Conundrum. I normally cannot stand Malcolm Gladwell, but I read this after the Heinz sale yesterday and it was pretty fascinating.
Tom Junod: Triumph of His Will.
Slate: Baseball Bats and Hammers Do Not Kill More People Than Guns.
Charlie Pierce: A Tale of Two Senators.
Reuters: Doom Scenarios for U.S. Budget Cuts May Be Overplayed.
Atlantic Wire: The Carnival Poop Cruise is Finally Over. The lesson, folks, is don't take cruises.
Chicago Reader: Anatomy of a Heroin Ring.
The Atlantic: The New and Improved Electoral College Map.
Scientific American: Pressure Builds for Keystone Pipeline Decision After Obama Speech. It really makes very little sense to pipe extremely dirty fuel directly over our nation's most important aquifer.
Mental Floss: 11 Drinks and the Famous People Known to Drink Them. 
Total Mortgage offers some of the lowest mortgage rates and fastest closing times of anyone in mortgage industry.  Refinancing your home loan today could slash your monthly payments.  Call us now at 877-868-2503 in order to speak with one of our licensed loan officers.    

---
Filed Under: Mortgage Rates
Tagged with: Current Mortgage Rates, Mortgage Rates, todays mortgage rates