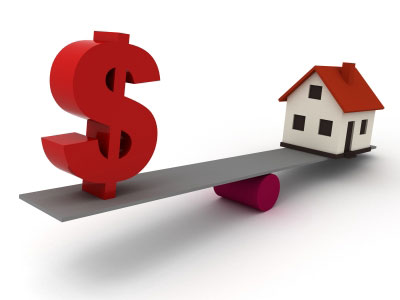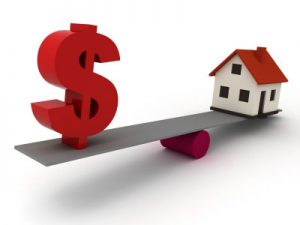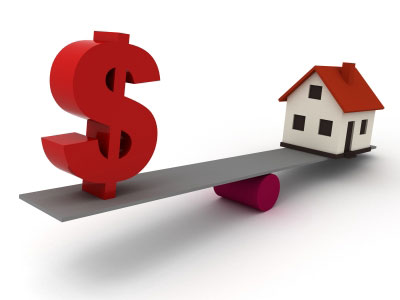 This morning has been a volatile one for mortgage backed securities, which rose on overseas trading, but then sold off this morning as U.S. trading began.  There was an abortive rally after the disappointing GDP numbers were released, and now we are more or less flat on the day.  Despite weak economic data and bad news from overseas, it seems likely that mortgage rates will once again end the day range bound.
The most important economic report of the day was decidedly disappointing (recall that mortgage rates normally improve on bad news and rise on good news).  GDP grew at a rate of 2.2% in the first quarter of 2012, which is below expectations of 2.5%.  This is down from growth of 3.0% in the fourth quarter of 2011.
The only other significant piece of data today was the University of Michigan Consumer Sentiment report.  The index increased to 76.4 from 76.2 the month before.  This is the highest level in nearly a year.  This report was pretty much in line with expectations.  I'm not sure how much we can really read into this.
Next we turn to the ongoing boondoggle that is Europe.  Spain was downgraded two notches by S&P last night.  We are seeing borrowing costs in Spain rise today, and the chances of Spain needing a bailout seem to be ever increasing (sort of a non sequitur, but unemployment in Spain is almost 25%!).  The United Kingdom technically re-entered recession yesterday (two straight quarters of negative growth).  These developments seem ominous, and are decidedly negative.
What does all this mean for mortgage rates?  We are not seeing the rally that I anticipated today, which could be the result of light trading or maybe just a general blase attitude toward the constant stream of negative news coming out of Europe.  I have to imagine that today's GDP report at least increased the chances of QE3 by a couple of percentage points.  Next week's employment report (due out Friday) is going to be a big deal.  A second consecutive disappointing report would definitely bump the chances of more easing significantly (I think this report will not be as bad as the previous month, but probably won't meet expectations – something in the +150,000 range).  In the meantime, I don't think we will see rates move all that much in one direction or the other.
Enjoy the weekend!
Total Mortgage is committed to getting you the lowest possible rate.  To get information on our rates and products, call us today at 877-868-2503, or fill out the form to the right.
Today's News, Links, and Things I'm Reading:
BEA: GDP grew at an annual rate of 2.2 in the first quarter of 2012, compared to 3.0% in the fourth quarter of 2011.  This is less than expectations, and a weak report.
Los Angeles Times: CISPA Passes in the House After Surprise Vote. Surprise vote?  This is pretty similar to SOPA, from what I can tell.  Where is the uproar about this?
Reuters: Spanish Economy in "Huge Crisis" After Credit Downgrade.  Um, no, this is merely a symptom of the larger problem.  I would posit that they were in a huge crisis prior to the downgrade.
Matt Stoller: Maxine Waters, CPC Members to Eric Schneiderman: Hire Brad Miller as Your Cop on the Beat. Would be nice, but don't think it is going to happen.
Forbes: These are the Prices AT&T, Verizon, and Sprint Charge for Wiretaps. And of course, it's not as though there is really much of a choice beyond these three.
Reuters: Senate Probe Finds Little Evidence of Effective "Torture."  Also, there's that pesky 8th Amendment and the Geneva Convention.
NYT: At 92, Bandit to Hollywood but Hero to Soldiers. After his wife died, 92-year-old Hyman Strachman occupied his time bootlegging new movies and sending the copies to troops overseas.  4,000 boxes worth.  He has sent out more than 300,000 DVDs over the past five years.
ProPublica: Broadcasters' Last-Ditch Push to Hide Political Ad Data.
The Montreal Gazette: Norweigians Taunt Killer With Rousing Rendition of "Rainbow" Song.  Cool story, good for the people of Norway.
Yahoo: Bear Falls Safely From Tree After Police Tranquilized it.  What a fantastic picture.
Total Mortgage consistently offers some of the lowest current mortgage rates, jumbo mortgage rates, and fha mortgage rates in the country.

---
Filed Under: Mortgage Rates