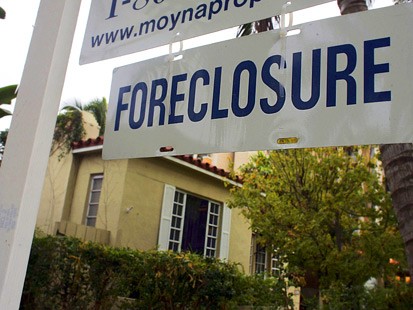 As reported in an article by Dick Hogan in this morning's Fort Myers News Press, banks have recently withdrawn hundreds of foreclosures in Florida.  It is unclear whether these suits are fatally flawed, or if the banks intend to resubmit these cases with additional evidence.  From the article:
"We think they're going to come back and refile," Lee County Clerk of Court Charlie Green said.




That's an expensive proposition, he said, noting foreclosure suits carry a hefty filing fee: about $1,900 for a $250,000 house, for example.

What happens is lawyers for the banks are asking judges to dismiss their cases, which is "very much out of the ordinary," Green said. "You don't see cases dismissed without prejudice that often."
The bursting housing bubble hit Florida particularly hard.  Real estate speculation was rampant in the early 2000s, and way too many houses were built.  Florida now has the third highest foreclosure rate in the country, with nearly 1 out of every 18 homes in some stage of foreclosure.  Their foreclosure courts and foreclosure mills are particularly notorious.  What impact the withdrawal of these suits will have in Florida is unclear.
What is notable is the anti-foreclosure momentum that is building in this country.  Pressure on major lenders is coming from all sides and it will be very interesting to see how this all plays out. Check out these recent examples:

---
Filed Under: Mortgage Rates
Tagged with: Florida, foreclosure, Mortgage, Mortgage Rates, Total Mortgage