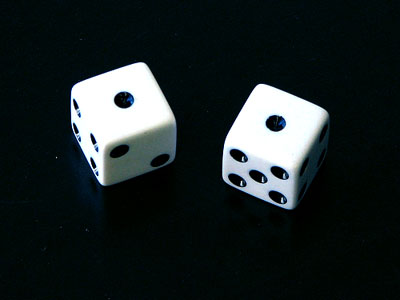 The number of vacant houses in Nevada has doubled since 2000, according to a report from the Associated Press' Cristina Silver this morning.  As of last year, there were more than 167,000 vacant homes in Nevada, which is about one out of every seven houses in the state.
Nevada was hit especially hard by the housing bubble.  According to the article, the median home price in Nevada rose from $150,000 to $300,000 between 2000 and 2007. In January, the median price for resale homes in Clark County (where Las Vegas is located) was $115,000.  According to a report from Clear Capital, home prices in Las Vegas are down more than 22% over the last two years.  The S&P/Case-Shiller Home Price Index showed that Las Vegas home prices are at the lowest point they have been since their peak in 2006.
The employment situation in Nevada is not much better, as of January, U-3 unemployment in Nevada was at 13.5%, well above the national average of 8.9%.  The state is uniquely dependent upon casinos and tourism, both of which have been badly hurt by the recession.
To make matters worse, 65% of homeowners in Nevada with mortgages are underwater, compared to the national average of 23.1 percent.  When this many people are that far underwater, it should come as no surprise that a lot of homeowners are simply walking away and giving the houses back to the bank – I've seen estimates that home values in the sand states won't return to their 2006 peaks until 2025 or beyond.
I wish I could say there is a light at the end of the tunnel, but the situation seems likely to get worse before it gets better.  The massive number of unsold homes, and the anemic demand for them given continuing high unemployment almost guarantees that the area will see continued price declines.

---
Filed Under: Mortgage Rates
Tagged with: foreclosure, home prices, Mortgage, Mortgage Rates, Nevada, Total Mortgage