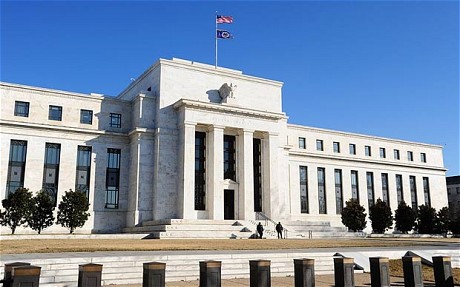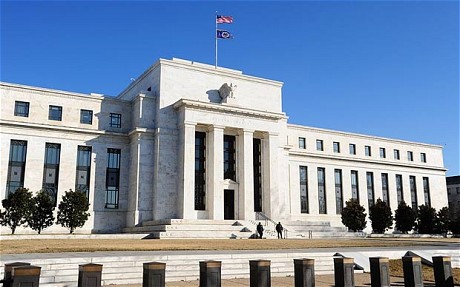 Welcome to the TMS current mortgage rates blog. There's a decent amount of economic data out today (and of course, the Fed statement and press conference this afternoon), but first, your mortgage rate forecast/advice.
Click here to get today's latest mortgage rates.
Where are mortgage rates going?
Mortgage rates haven't done much this week. Maybe they've nudged slightly higher, but definitely no major swings. The U.S. 10-year Treasury note yield has been fluctuating around 1.95-2.00% all week and is currently at 1.99%. U.S. stocks are trading in the positive this morning, but just barely. At any rate (no pun intended), the big market mover happens today at 2:00 PM when the FOMC releases their statement on monetary policy at the conclusion of their meeting.
No one is expecting an interest rate hike today (Fed Fund futures shows a 0% chance) but per usual, anyone who's anyone will be perusing the fine print for a glimpse into future Fed decisions. Will they cite the continuing trend of higher inflation and point toward a potential rate hike in April or June? Or will the doves win the debate, leaving us with little forward guidance except that the Fed is taking a "cautious approach".
It's certainly a tough call. If I had to say, I would suspect their belief in a strong labor market, combined with reasonable inflation expectations, which will propel them to issue a slightly hawkish statement. I can't imagine a scenario where they would completely forego any caution and make a definitive remark about any upcoming meetings.
Regardless of what the statement says, Janet Yellen will appear before the press and answer some questions in an effort to clear the air. Of course, her answers are often deftly answered in the thickest Fedspeak imaginable, but every now and then a crack appears and a ray of economic clarity seeps through.
Click here to get today's latest mortgage rates.
What does this mean for me?
Mortgage rates are still hovering about 30-40 basis points above all-time lows, but with rates rising for two weeks straight (and quite possibly again this week), it seems the time to act is now. After the Fed press conference the path forward will hopefully be clearer, but for now, I think that the best course of action if you're thinking about refinancing or purchasing a home, is to act sooner rather than later.
Today's economic data: 
Consumer price index has inflation up
The CPI core (CPI less food & energy) rose by 0.3% in the month of February, and a 2.3% gain year-over-year, which puts it another tenth of a point over the Fed's 2% target. The health care sector led the gains with a 0.5% for the second month in a row. Energy prices dropped by 6.0% in February, dragging the total CPI down to -0.2%. The Federal Reserve is more focused on the core CPI gains, and as it continues to push higher, the hawks at today's meeting will no doubt use this report to back up their claims for higher rates.
Don't wait for rates to rise. Start your mortgage process now.
Industrial production is mixed
Industrial production dropped by 0.5% in February, which is slightly below the consensus for -0.2%. The report also shows that manufacturing rose by 0.2%, beating out expectations for no change.
Housing starts are mixed
Data came out this morning showing that U.S. housing starts are up, coming in at 1.178 M (up 5.2%), and housing permits are down, coming in at 1.167 M (down 3.1%).
Fed statement, forecasts, and press Conference
The FOMC concludes their two-day meeting today, and will release a statement at 2:00 PM, which will be followed by a Janet Yellen press conference at 2:30 PM.
Click here to get today's latest mortgage rates.
This week's economic data that could impact mortgage rates:
Monday:
Treasury auctions (3-month, 6-month)
Tuesday:
Producer Price Index – Final Demand
Retail Sales
Empire State Manufacturing Survey
Wednesday:
Consumer Price Index
Industrial Production
Housing Starts
Fed Statement, Forecasts, and Press Conference
Thursday:
Weekly Jobless Claims
Philly Fed Business Outlook Survey
Job Openings and Labor Turnover Survey
Friday:
Consumer Sentiment
Atlanta Fed Business Expectations Survey
Rates are still near record lows.  Contact us today to see if we can save you money on your home payments.

---
Filed Under: Mortgage Interest Rates, Mortgage Rate Trends and Analysis, Mortgage Rates, Rates
Tagged with: Current Mortgage Rates, Mortgage Rates, todays mortgage rates