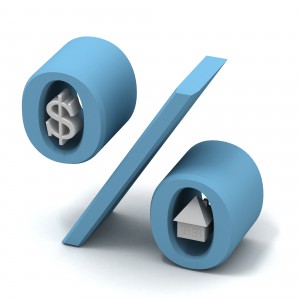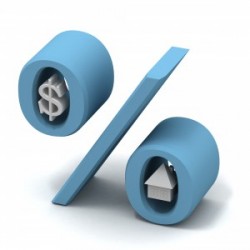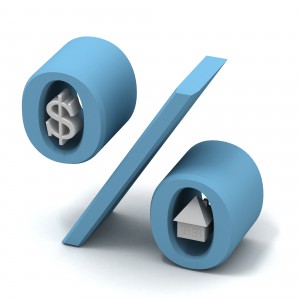 Happy Friday everyone. There's plenty of economic data out today, but first you'll find some mortgage rate advice/predictions.
Where are mortgage rates going?
Oil prices have taken a plunge this morning and are currently trading under $30 a barrel. The last time oil dipped under $30 a barrel was December 2003. It's madness. Some are saying it will hit $10 a barrel before it bounces back up. Today's turmoil (there's a terrible pun in there) stems from concern over the possibility of Iranian oil joining the already saturated market.
What does this mean for me?
Mortgage rates are back down to pre-Fed rate hike levels. Heading into a holiday weekend on a low note is never a good thing, but it does give borrowers a chance to pause and reflect on the current situation. It seems like rates are going to float around where they are (maybe even dropping a little lower?) for at least another week. It's hard to look too far out right now. All I can say is that right now is a good time to lock in a low rate on your refinance or mortgage.
Our Current Mortgage Rates:
| | | | |
| --- | --- | --- | --- |
| | 30-Year Fixed Rate | 15-Year Fixed Rate | 5-Year ARM |
| Rates | 3.750% | 2.875% | 2.375% |
| Fees & Points | 2.0 | 2.0 | 2.0 |
| APR | 3.937% | 3.203% | 3.020% |
Mortgage rates will vary by borrower qualifications and home value. The above rates are 2.0 point rates based on the assumptions below. Contact us today for your personalized rate quote.
Today's Economic Data:
Producer Price Index – Final Demand fell 0.2% in December
After a 0.3% rise in November, the PPI-FD dropped 0.2% in December. Year-over-year, the index is down 1%.
Empire State Manufacturing Index at -19.37
Manufacturing woes continue in the New York region, with the Empire State Index coming in at its lowest level since April 2009. New orders (-23.54) have now contracted for eight consecutive months, and unfilled orders (-11.00) have contracted for six consecutive months.
Industrial Production down 0.4% in December
Manufacturing is the main component of this report so it's not surprising that industrial production didn't have post positive results in December.
Consumer Sentiment at 93.3
The consumer sentiment index rose 0.07 from the last reading in December to 93.3. It's not all positive, though, as the current conditions component dropped 3.0 points to 105.1.
10-Year Treasury Note ticks down
The yield on the 10-year Treasury note is currently trading around 2.02 percent, which down from Wednesday's close of 2.09 percent. Mortgage rates usually trail behind the 10-year yield.
This week's economic data that could impact mortgage rates:
Monday:
Treasury auctions
Fedspeak
Tuesday:
Job Openings and Labor Turnover Survey
Treasury auctions
Fedspeak
Wednesday:
MBA Mortgage Applications
Fedspeak
Fed Beige Book
10-year Treasury auction
Thursday:
Weekly Jobless Claims
Import and Export Prices
Treasury auction
Friday:
Producer Price Index – Final Demand
Empire State Manufacturing Index
Industrial Production
Consumer Sentiment
Fedspeak
Don't wait too long to take advantage of today's low rate environment.  Contact us today to see if we can save you money on your home payments.
Rate Assumptions
Mortgage rates are volatile and are subject to change without notice. All rates shown are for 30-day rate locks for an owner-occupied primary residence unless otherwise noted.
Extended locks are available; prices will vary accordingly.
The APR for 30-year conventional fixed-rate mortgage loan amounts is calculated using a loan amount of $417,000, 2.0 points, a $495 application fee, $799 underwriting fee.*
The APR for 15- year conventional fixed-rate mortgage loan amounts are calculated using a loan amount of $417,000, 2.0 points, a $495 application fee, $799 underwriting fee. 15-year conventional mortgage rates are calculated with a 15-year loan term.*
The APR for adjustable rate mortgages (ARMs) is calculated using a loan amount of $417,000, 2.0 points, a $495 application fee, $799 underwriting fee. Some rates and fees may vary by state.*
Products are subject to availability on a state-by-state basis. All interest rates listed are for qualified applicants with 740 or higher FICO and 80 LTV over a 30-year loan term except where otherwise noted and are subject to mortgage approval with full documentation of income.
By refinancing your existing loan, your total finance charge may be higher over the life of the loan.

---
Filed Under: Mortgage Interest Rates, Mortgage Rate Trends and Analysis, Mortgage Rates, Rates
Tagged with: Current Mortgage Rates, Mortgage Rates, todays mortgage rates