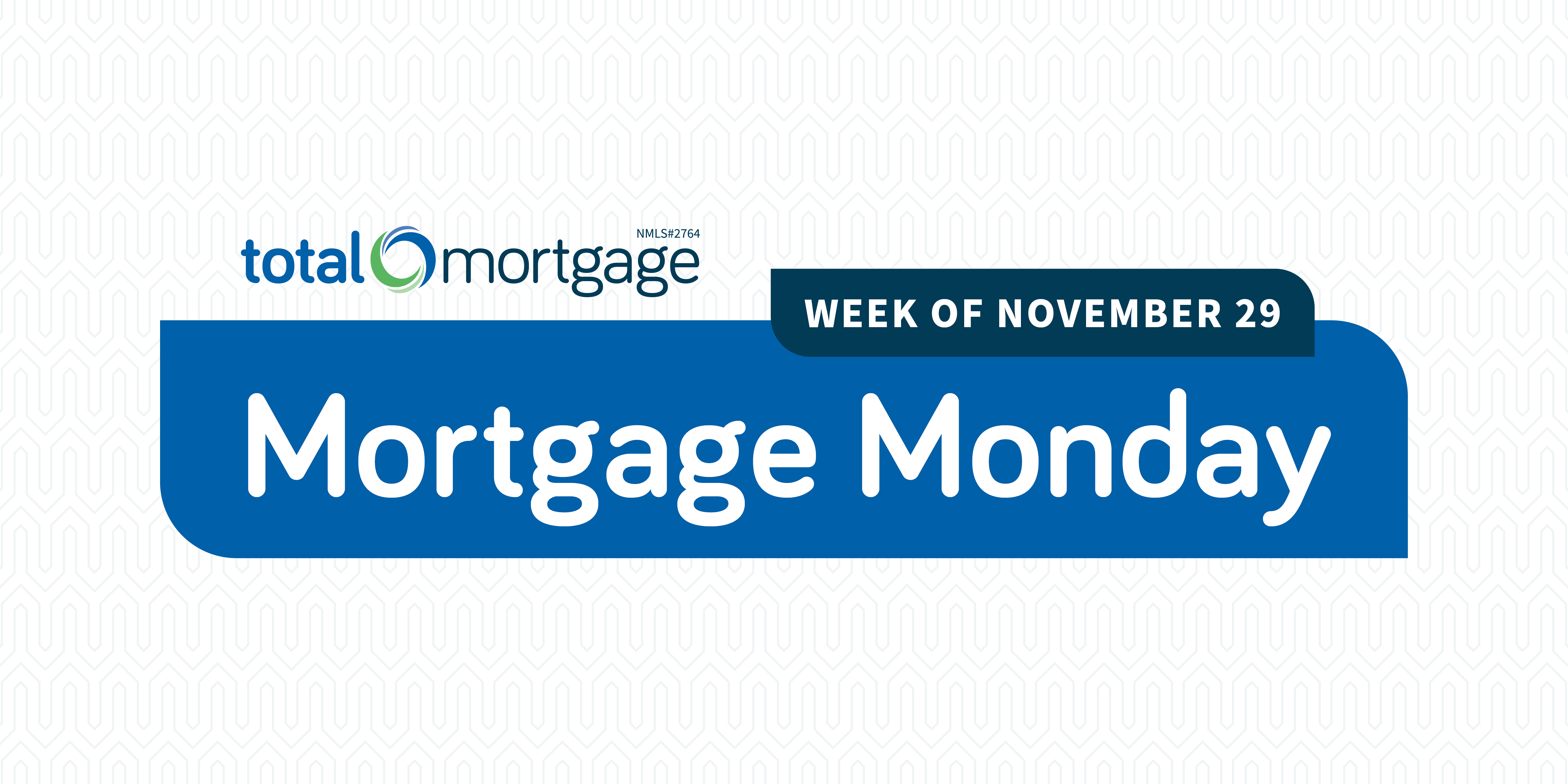 With new loan limits and continued uncertainty surrounding mortgage rates, we've already had some important industry developments as the holiday season begins. Learn more about them and stay prepared with this week's Mortgage Monday update.
Rates Update
Despite the recent fluctuations we've been seeing with mortgage rates, they are still projected to continue their gradual rise into 2022. Freddie Mac's PMMS has reported generally stable rates since November 18, but that's likely to change as we progress through the month. Some points to consider:
Increased consumer spending for the holidays could drive mortgage rates to increase.
The Omicron variant of COVID-19 could potentially cause rates to stagnate or decrease. With the pandemic constantly evolving and the financial market adapting at every turn, its something that's certainly

worth keeping an eye on

.
For now, we'll continue to monitor things and keep you updated. Your Total Mortgage loan officer could also offer a personalized plan on what home financing actions to take in today's rate environment – contact them today for more.
2022 Borrowing Limits for Conventional and FHA Loans
Mortgage rates aside, there was some big news last week for all homebuyers when the Federal Housing Finance Agency (FHFA) and Federal Housing Administration (FHA) announced updates to their loan borrowing limits. Here's a quick breakdown:
The shorter version: more spending power with bigger loans at the same low rates you've come to expect!
These recent changes reflect the record-high home prices we've been seeing as a result of construction shortages and high demand. Review the loan limit increases below or contact your Total Mortgage loan officer for more information.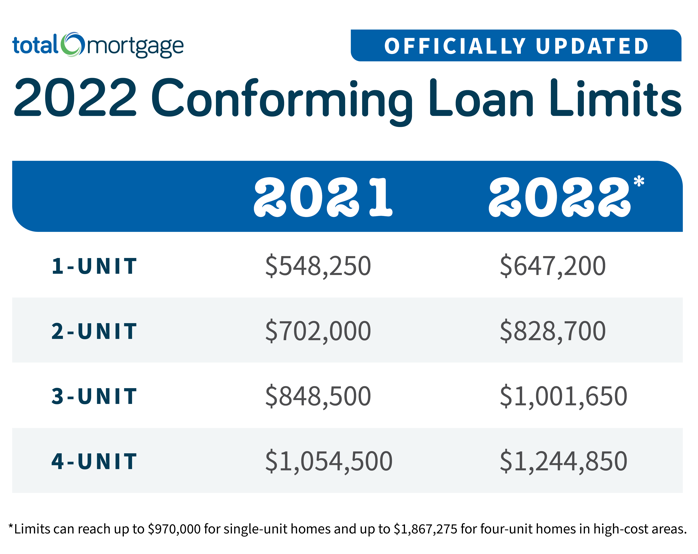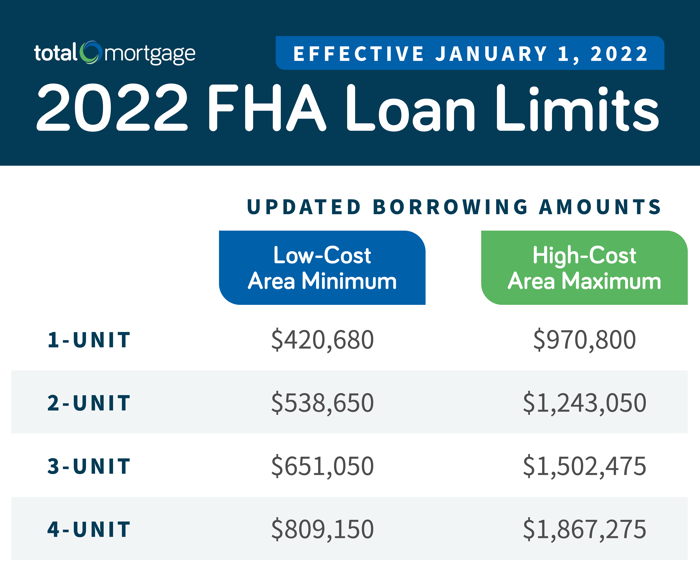 In Closing
With all of these recent changes, December is already shaping up to be a formative month for our industry. Since the latter half of November, rates have remained stable with slow increases; still, they're significantly lower than pre-pandemic numbers and offer great home financing solutions if you're in the market for something new. And with the upcoming increases for borrowing limits, homebuyers will have more flexibility than ever as they tackle the high-demand market. For now, stay tuned for our next update and keep in touch with your Total Mortgage loan officer if you have any questions. Enjoy the rest of your Monday!
---
Filed Under: Uncategorized