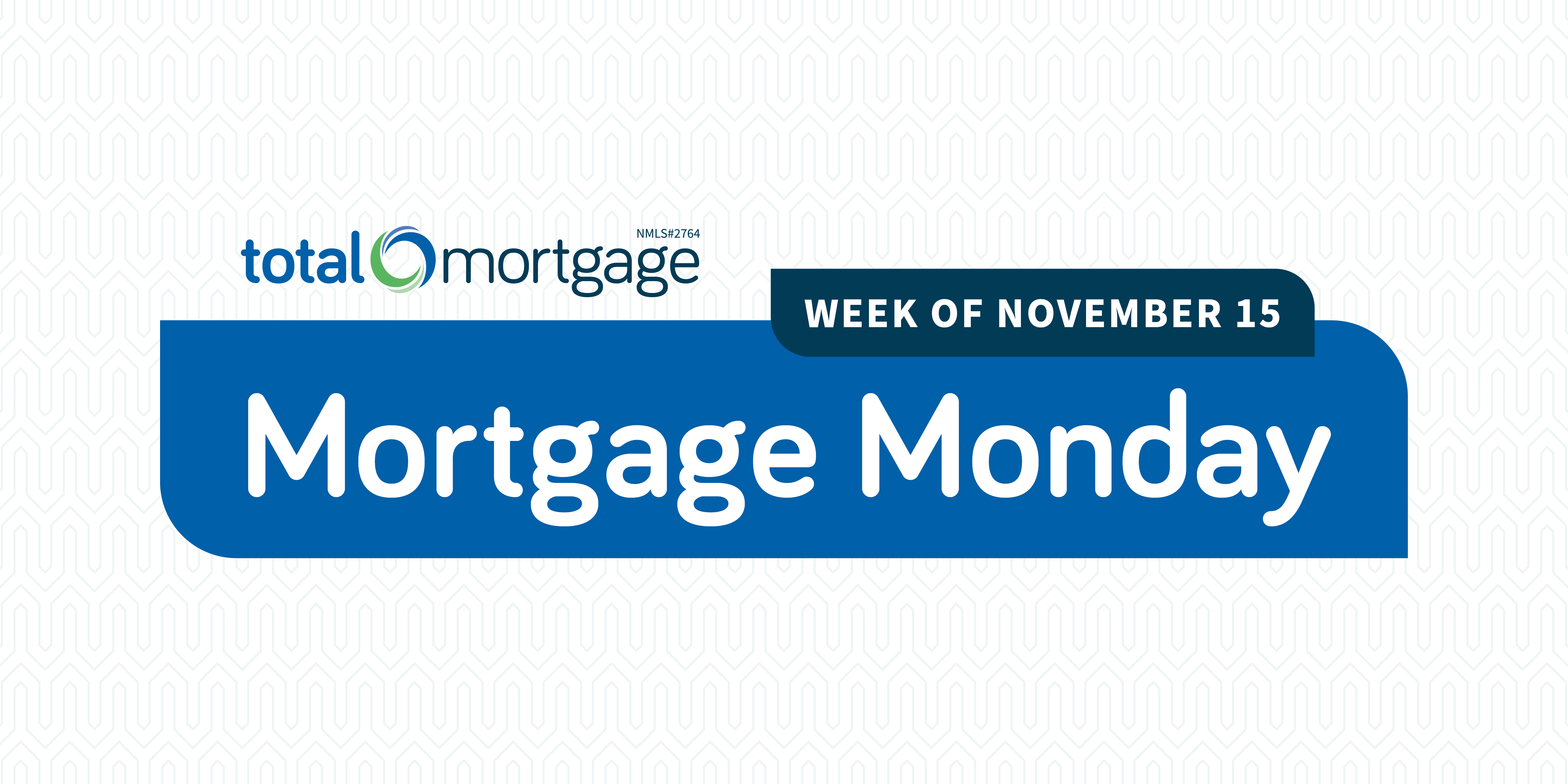 The slow mortgage rate climb continues on. Read more about it and get a refresher on other important news in this week's industry update.
Rates Update
During the week of November 15, Freddie Mac's Primary Mortgage Market Survey saw an overall increase in rates with notable changes for both 30 and 15-Year options. Similar to previous weeks, this further reinforces the trend of rising rates that we've been seeing since earlier in the year. An important note to remember: Freddie Mac gathers mortgage rate data on a weekly basis and the results are always subject to change. To get the most up-to-date mortgage rate info, get in touch with your Total Mortgage loan officer.
As for future predictions, mortgage rates could rise or fall in the coming months. Past data suggests that lower mortgage rates correlate with higher COVID cases; and if rising COVID cases correlate with colder weather, we could potentially see a subsequent decrease in mortgage rates during the winter season. It's also worth considering that the holiday season will bring more consumer spending, which in turn could drive mortgage rates higher.
With so many variables affecting the market, it's important to stay updated. Check back next week for more on mortgage rates and don't hesitate to contact us if you have any questions.
Other News to Keep in Mind
Aside from last week's rate changes, let's take a rapid-fire look at some other recent news that you may have missed.
Conventional loan limits increased. The borrowing amounts for conventional loan options increased recently, giving buyers more spending power and more opportunities in the market.
Cash-out refinance numbers are up. Compared to last November,

the number of cash-out refinances is up 33 percent

. With less options on the market, now is a great time to consider what you could do with your current home equity.
Mortgage rates are still at historic lows. We may be observing a gradual increase in mortgage rates, but remember: compared to previous years, they are still very low and favorable for buyers. If anything, the trending increase we're seeing should motivate consumers to buy now before rates get too high.
If you have questions about any mortgage-related news, we're here to help. Contact your Total Mortgage loan officer for personalized advice and more information about any of the above.
In Closing
With the winter season approaching, mortgage rates could stagnate, decrease altogether, or continue on with their gradual increase. Things are a bit uncertain for now, but we'll continue to keep you updated week by week with the latest information. Enjoy the rest of your Monday and have a great week!
---
Filed Under: Uncategorized