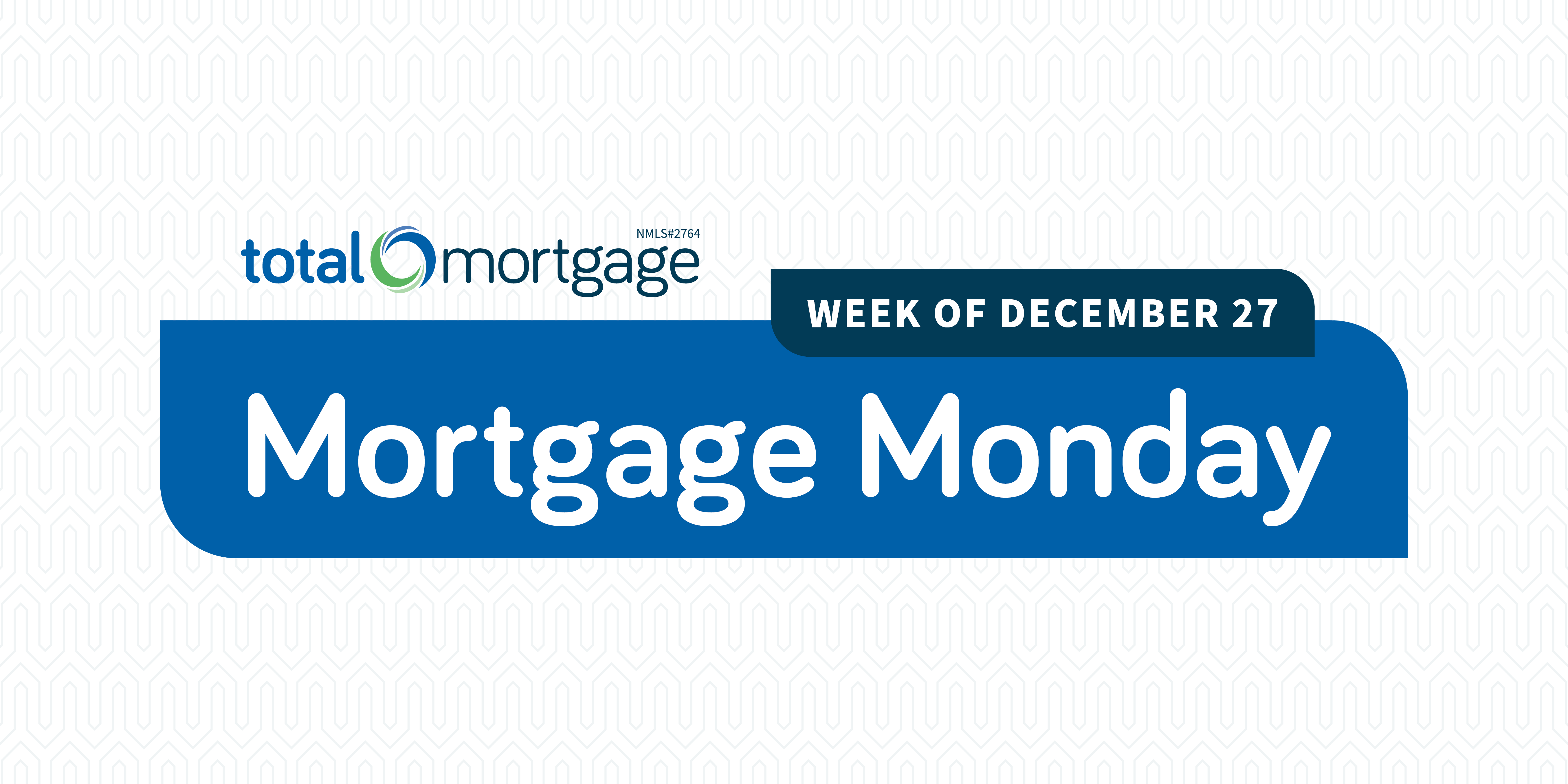 Happy New Year! If one of your goals for 2022 is homeownership, you'll want to read this edition of the Mortgage Monday update. With rates slowly climbing and new loan limits available, now is the time to monitor industry news and decide whether it's time to lock in your home financing. Let's get started!
Rates Update
Last week, Freddie Mac reported slightly higher levels across the board for mortgage rates. Despite this small increase, they're the highest levels we've seen in the past month – and even as the highest levels we've seen in the past month, mortgage rates are still at historic lows.
Rates are still being influenced by the latest Omicron news, especially with markets being only partially open for the shortened holiday weeks. Should cases rise in the coming weeks because of the holidays, we may see a subsequent reaction from the market (and in turn, rates).
For now, we'll continue to monitor both rate changes and national virus cases. The two have been linked together in recent months and with cases rising, potential lockdowns could slow the gradual rate increase. Rates are still generally projected to rise, so contact your Total Mortgage loan officer to get started and lock yours in while they're still low.
Now In Effect: New Borrowing Limits for Conventional and FHA Options
At long last, the 2022 borrowing limits for Conventional and FHA loan options are now in effect. These changes were originally proposed in late 2021 with the intention of combating rising market prices – and as of January 1, they'll be offering more spending power than ever to borrowers everywhere. The conforming limit for single-unit home loans is now $647,200 – an 18.05 percent increase from last year's limit.
Federal Housing Administration (FHA) loans also received some attention with updated borrowing amounts for 2022. See below for a full breakdown of your new options and contact your Total Mortgage loan officer if you have any questions.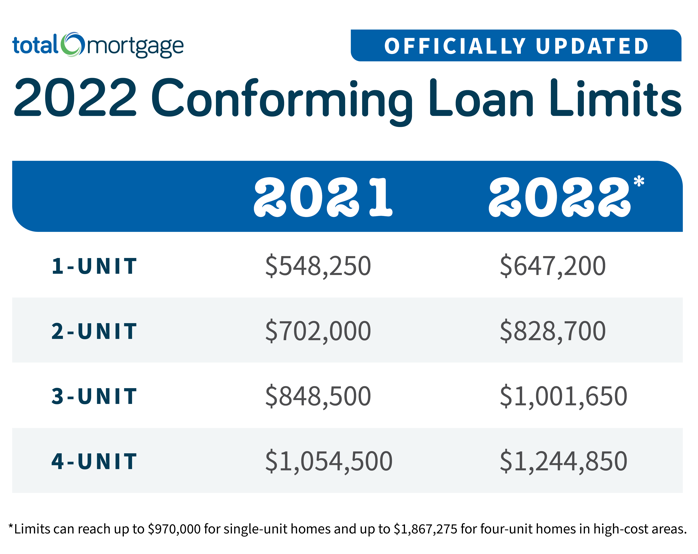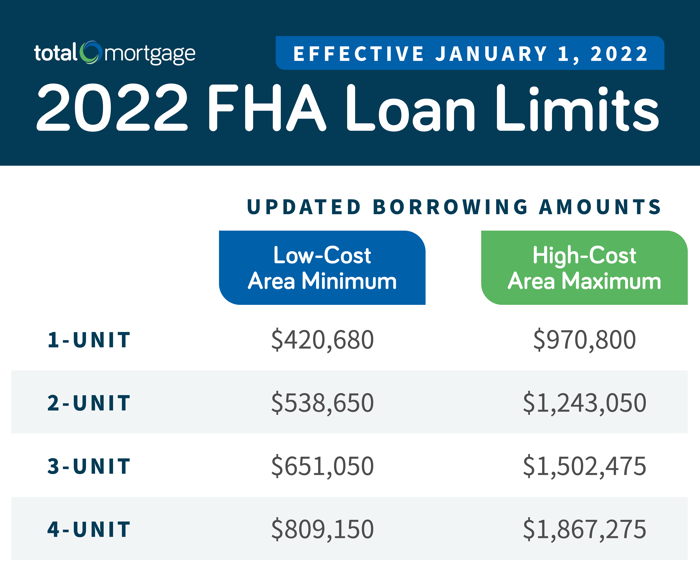 In Closing
So far, 2022 looks promising for prospective homebuyers. Rates are still holding low (for now) and long-awaited loan limit increases are here. The future of rates may depend on the market's response to Omicron, which remains the most prominent threat to business operations everywhere – more to come in our next industry update.
We hope your start to 2022 is a good one. Enjoy the rest of your week and if you have any questions, contact us for more information.
---
Filed Under: Uncategorized