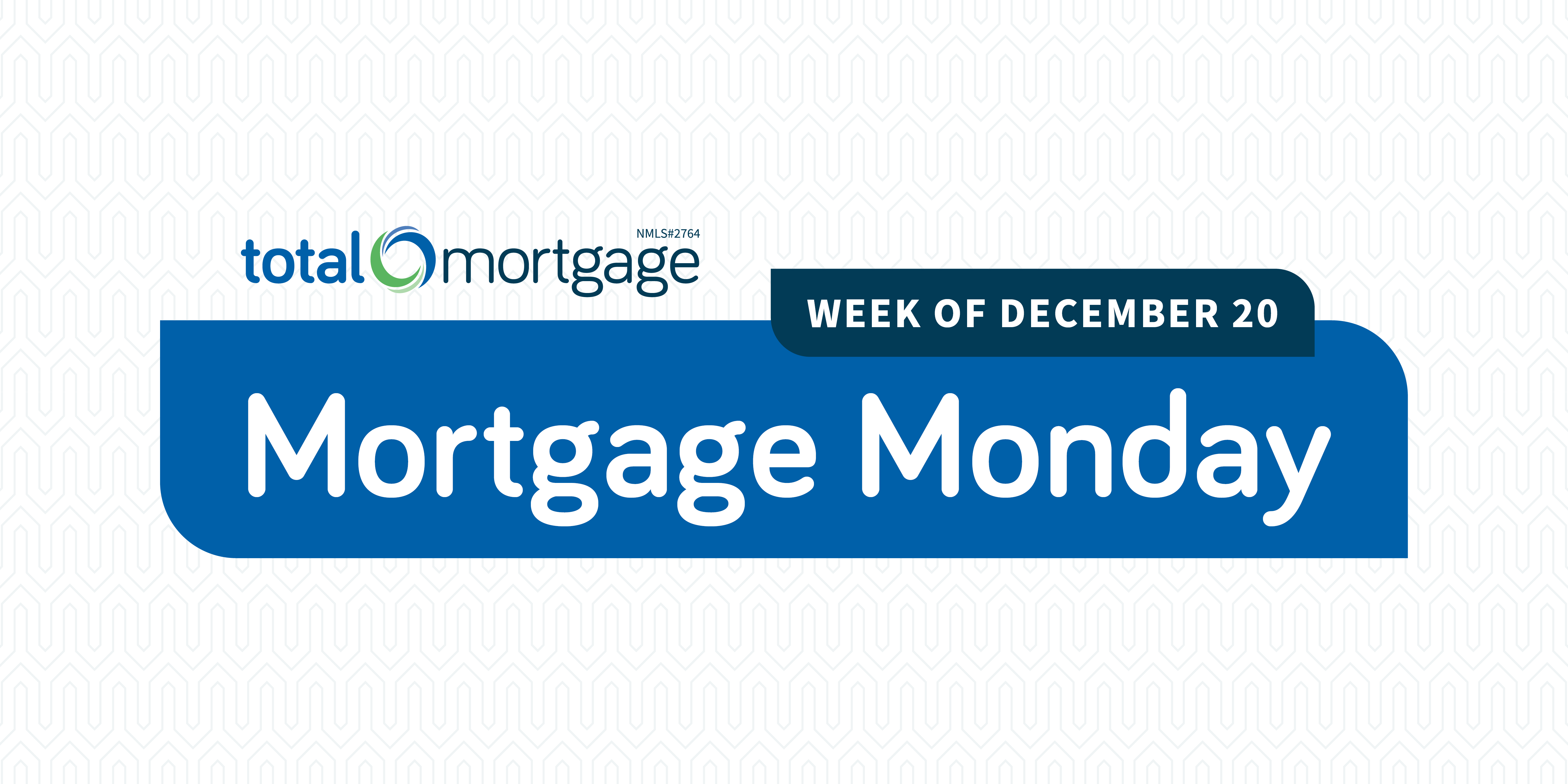 Last week brought little news aside from continued mortgage rate fluctuations as a result of Omicron concerns, Federal Reserve tapering, and more. Let's cover the latest in this week's holiday edition of the Mortgage Monday update!
Rates Update
Even with markets closing early in accordance with the shortened week, mortgage rates shifted from high to low and back again in the days leading up to Christmas. Freddie Mac's PMMS reported an overall rate decrease between December 16 and 23, citing Omicron as a reason for recent market volatility. Still, Freddie's survey results coming in mid-week leaves room for change – and we saw it last week as rates finished slightly higher, according to experts. Luckily this back and forth has resulted in little change for the average borrower.
Experts and major housing authorities are still expecting rates to climb in 2022. Of course, the rate at which this happens will likely depend on the severity of Omicron and its effects on consumer activity – an ongoing concern and a topic we'll continue to cover for you as it develops. For now, the movement of mortgage rates remains minimal but will be important to keep an eye on as we begin the New Year.
Our rate forecast? Slight increases in January dependent on Omicron and the market's response. Contact your Total Mortgage loan officer if you have any questions or concerns.
Still Important – Loan Limit Increases in 2022
In case you missed it, the Federal Housing Finance Agency (FHFA) and Federal Housing Administration (FHA) made big announcements regarding their borrowing limits for 2022. The result: more bang for your buck to help compete with rising market prices. With loan limit increases for both conventional and FHA options, these upcoming changes will benefit a wide range of borrowers and create more flexibility in the market. The start of the New Year will be a great time to lock in a new rate, so be sure to contact your Total Mortgage loan officer now to get the ball rolling.
For now, review the updated loan limits in detail below.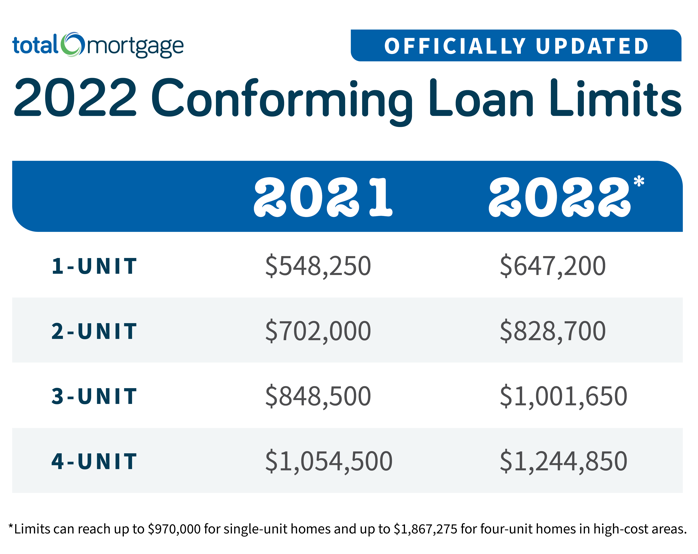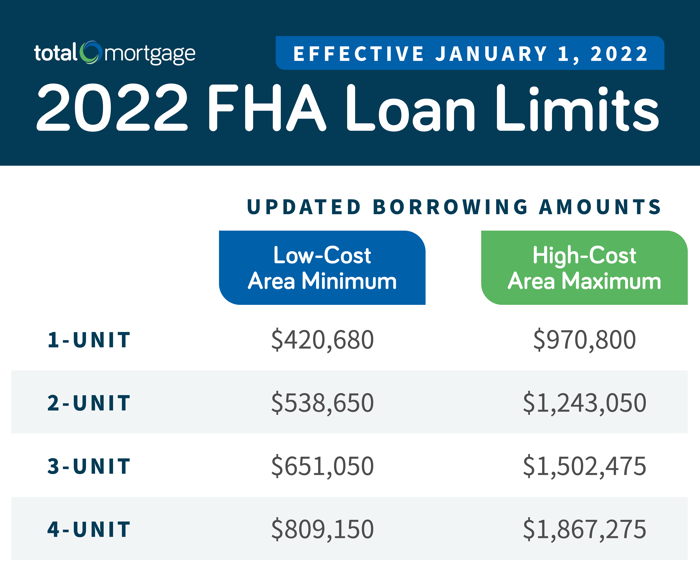 In Closing
The window to take advantage of low mortgage rates will likely close quickly in 2022. Among other things, the Fed doubling its tapering efforts will push rates higher, but this could be countered by Omicron at every turn. The gradual increase will continue, but its speed has yet to be determined – be sure to lock in a rate now while they remain at historic lows. Looking ahead, the remainder of the holidays should bring little change and relative stability to our industry. Enjoy the rest of your week and as always, stay tuned for our next Mortgage Monday update in 2022!
---
Filed Under: Uncategorized