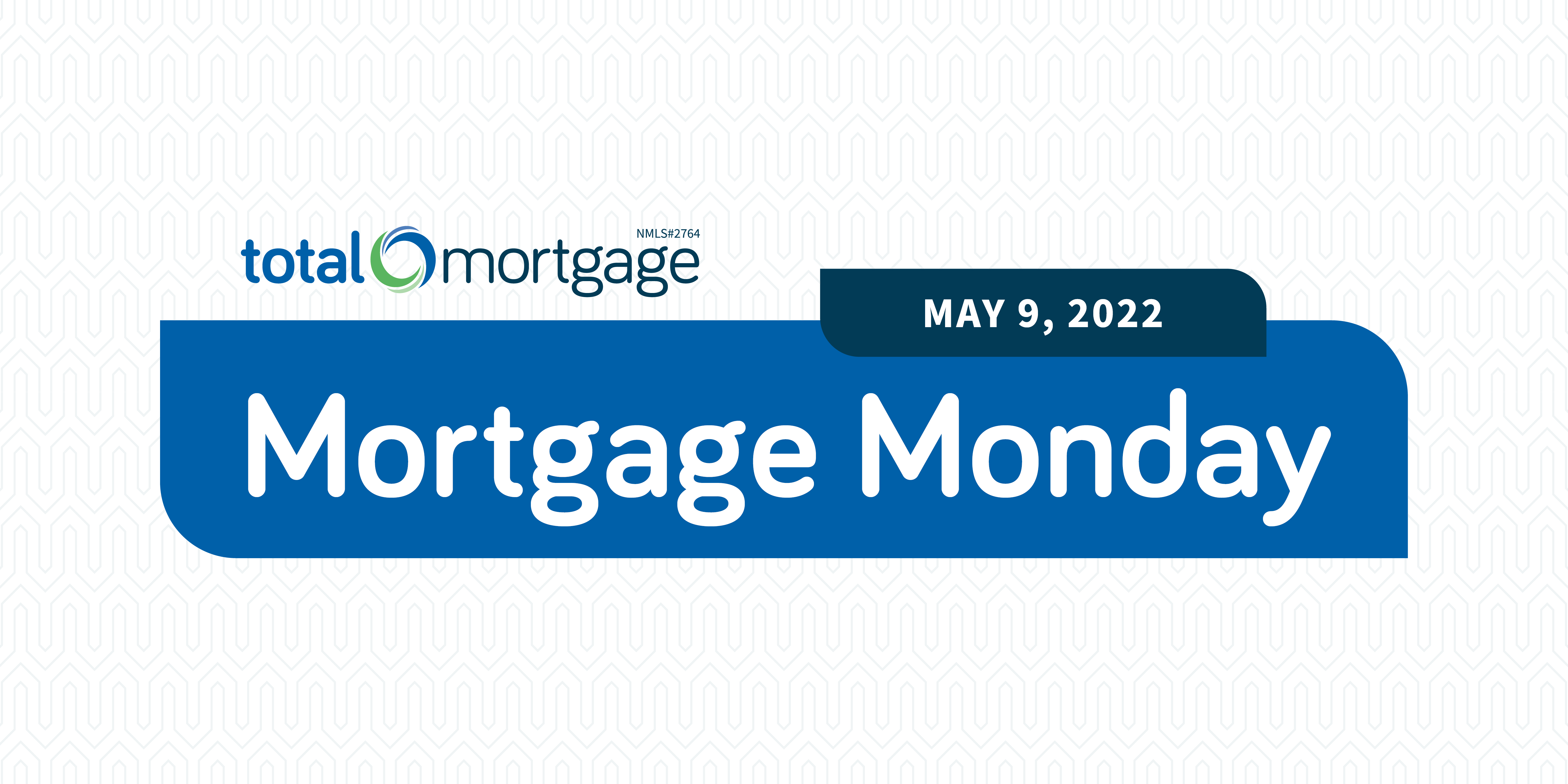 As the mortgage rate environment continues to change, today's prospective homebuyers should be more vigilant than ever in their search. Let's cover the latest news in this week's Mortgage Monday update!
Rates Update
Last week, Freddie Mac reported significant mortgage rate increases for most major loan products. Just as we've observed since the start of this year, these increases are the result of growing inflation and a continuously competitive market. This trend is only expected to continue further into the year – especially as the Federal Reserve reduces its balance sheet and takes measures to combat inflation.
An important note to keep in mind is that Freddie's weekly data retrieval can fall slightly behind what's really happening. Since their May 4 survey results, mortgage rates have actually increased even further to numbers not seen in years; the average 30-year fixed-rate options are currently sitting above 5.60 percent, which has prompted buyers everywhere to act quickly. The Mortgage Bankers Association reported a subsequent increase in mortgage applications and a decrease in refinance applications, which is on par with trends so far this year.
If you're looking to finance a home – especially a new one – find a mortgage banker now. Mortgage rates will likely only increase in the months to come.
Federal Reserve Calls for Higher Interest Rates, Basis Point Increase
Last week's biggest news came when the Federal Reserve announced a 50 basis point (0.50 percent) increase in interest rates on May 4. This was the single largest move in the rate benchmark since 2000 and markets reacted accordingly. Mortgage rates are tied closely to the Fed's actions and will almost certainly rise with each proceeding meeting; in fact, last week's rate spike was very much expected after Federal Reserve Chair Jerome Powell's previous comments on the necessity of future increases.
That leaves us with the big question: what will happen to mortgage rates in the month of May? Experts agree they will continue to rise and match pre-pandemic levels. If you're in the market for a home, the best thing you can do is get the ball rolling now.
In Closing
As expected, mortgage rates are continuing to rise. The next Federal Reserve meeting on June 14-15 will likely come with further interest rate increases – possibly even by another 50 basis points. All Fed meetings through the rest of this year will be an important variable to look out for.
Since the start of this year, we've said that being proactive will result in a successful homebuying journey. Today, that advice is no different. Find a Total Mortgage loan officer now to get started and ensure that your pre-approved status is as up to date as possible. It could make a big difference in your home financing experience.
For now, we'll continue to monitor the news and keep you updated. Have a great rest of the week!
---
Filed Under: Uncategorized