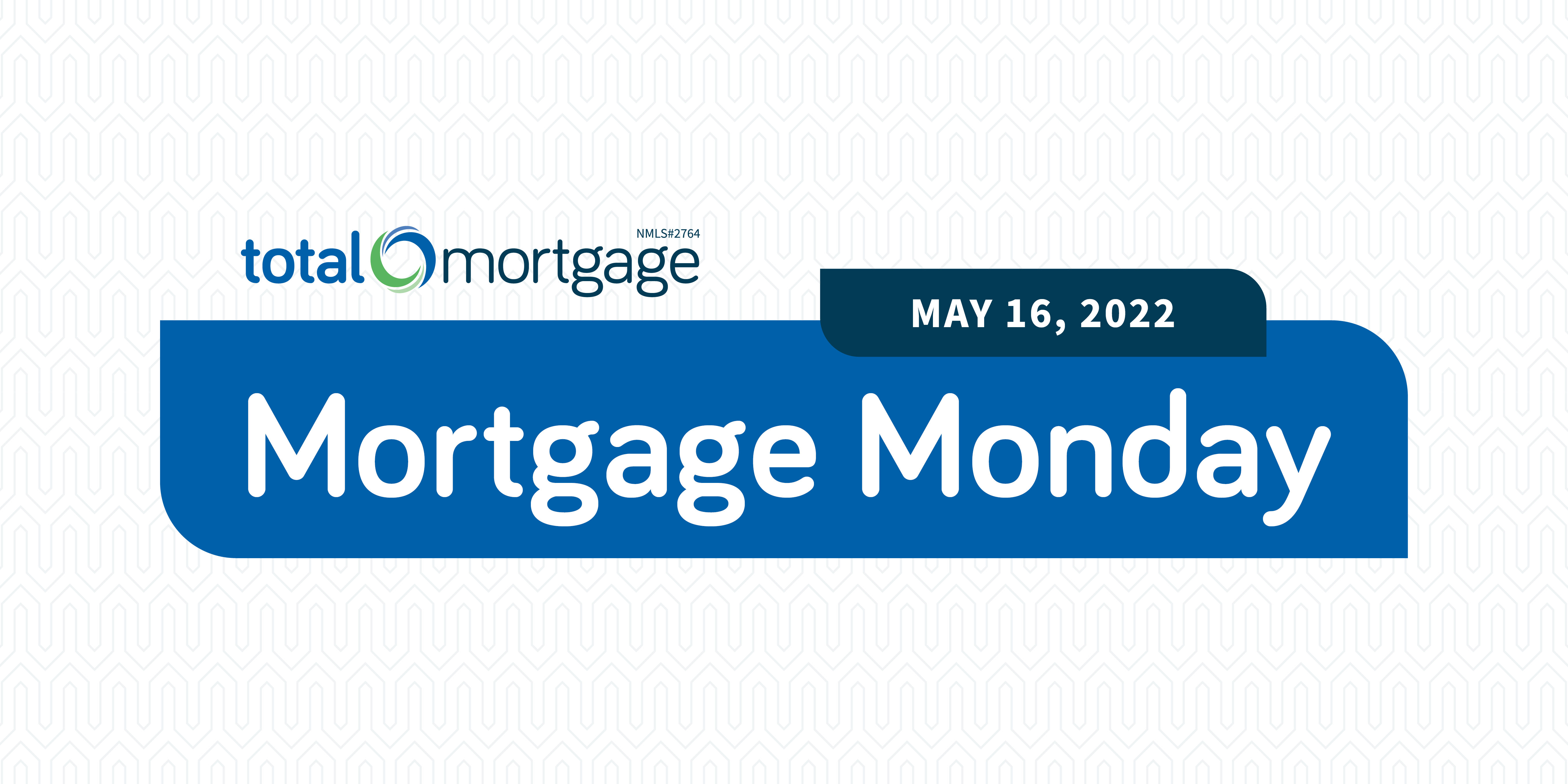 In today's mortgage environment, informed homebuyers are successful homebuyers. Let's get right into the latest news with this week's Mortgage Monday update!
Rates Update
Last week, mortgage rates were surprisingly resilient and held steady. Despite some mid-week volatility, rates remained at a similar level to the previous week – even in the face of rising inflation and the Federal Reserve's subsequent interest rate hike. The Fed has pointed to future interest rate increases with each of its remaining meetings this year; and because mortgage rates are closely tied to the Fed's actions, buyers should anticipate significant increases by the end of 2022.
Freddie Mac reported delayed, but similar results in their weekly mortgage rate survey. To stay as up-to-date as possible, be sure to keep in touch with a Total Mortgage loan officer. Working with an industry expert will keep you a step ahead of the competition in today's fast-paced market.
Purchase Applications Increase in Weekly MBA Survey
On the note of a competitive market, the Mortgage Bankers Association (MBA) reported a two percent increase in mortgage applications from the week prior. As we've said before, this is a continuous, expected result of rising mortgage rates; as rates increase, purchase activity grows while the opportunity to refinance decreases. In the same report, the MBA found that industry-wide refinance activity reached a new low of 32.9 percent – nearly a two percent decrease from the week before.
We'll continue to observe these ongoing trends and keep you informed. For now, know that today's market is most favorable to those looking to purchase a home. Our team of dedicated experts is ready to assist you 24/7, so don't hesitate to pick up the phone or contact us for more information.
In Closing
So, will mortgage rates increase during the rest of this month? We believe that last week's steady period was only temporary. This week, we'll likely see a return to the usual upward trend in rates that we've grown used to – so if you're a prospective homebuyer, now is the time to get started and pursue financing. 2022 has set records for mortgage rate movement and volatility; low rates this week could look significantly different from the next, and so on.
For now, stay tuned for next week's Mortgage Monday update and be sure to contact your Total Mortgage loan officer for more detailed information about your financing process. We're here for you and are ready to help you navigate today's ever-changing market. See you next week!
---
Filed Under: Uncategorized