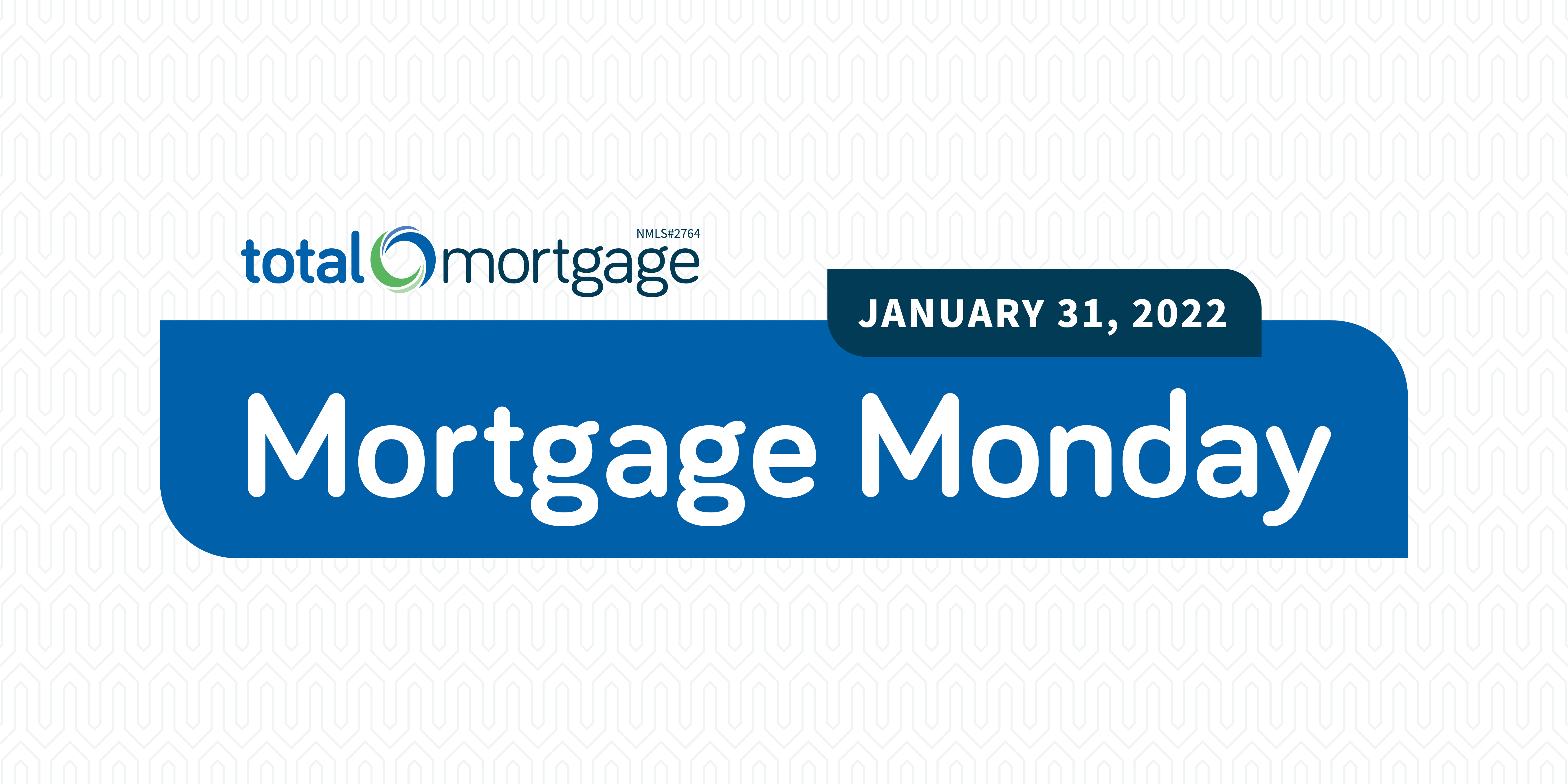 Mortgage rates may be holding, but for how much longer? With 2022 predicted to be a transition year to pre-pandemic markets, it's more important than ever to stay updated. Let's cover the possible future of rates and more in this week's Mortgage Monday update.
Rates Update
For the week ending Thursday, January 27, Freddie Mac reported general stability in nationwide mortgage rate averages. This was a welcome sight considering the upward trend we've seen throughout January; low rates mean continued buying and refinancing opportunities, but most experts – Freddie Mac included – think this won't last for long.
Our prediction: mortgage rates will continue to increase, but gradually. And because of this ongoing increase, we could see a slight surge in activity from buyers who want to lock in financing before rates are too high.
If you've been on the fence, know that the window for record-low mortgage rates is closing. Get started or find your Total Mortgage loan officer for more information.
Federal Reserve Prepares for Rate Increases in March
Last week, the Federal Reserve announced that they will likely conclude their tapering of asset purchases and increase interest rates to combat inflation – all in the coming months and as soon as the Fed's next meeting in March. By doing so, we could see significant mortgage rate increases that will bring us closer to pre-pandemic levels than ever before. No specific action date has been set as of today (January 31), but the Fed's strong hinting at future rate increases is more than worth keeping an eye on.
In the meantime, contact your Total Mortgage loan officer for more information. If you haven't financed or refinanced a home yet but plan to do so, now is the time to act sooner than later.
Older, But Still Important News
The Federal Housing Finance Agency (FHFA) announced upcoming fee increases for certain Fannie Mae and Freddie Mac home loans. Effective April 1, 2022, upfront fees for these options will have the following increases:
Upfront fees for high-balance loans will increase between 0.25 and 0.75 percent.
Upfront costs for second home loans (non-primary residence) will increase between 1.125 and 3.875 percent.
These increases will ultimately depend on each product's loan-to-value ratio. "High-balance" loans qualify as any that go above the conforming baseline limit introduced on January 1 – more information on that below.
At the start of January, the borrowing limits for Conventional and Federal Housing Administration (FHA) loan options saw significant increases to help buyers combat rising market prices. The conforming limit for single-unit home loans is now $647,200 – an 18.05 percent increase from last year's limit. To learn more about these changes and your new borrowing options, get in touch with your Total Mortgage loan officer.
In Closing
For now, mortgage rates are stable but will almost certainly rise in the weeks and months to come. Opportunities to refinance are still available but have already seen a decline because of January's mortgage rate increases; so if you've been considering home financing in any shape or form, get started now before the transition to pre-pandemic markets continues!
As always, we'll continue to keep you updated every Monday. Enjoy the rest of your week!
---
Filed Under: Uncategorized
Tagged with: first-time-home-buyer