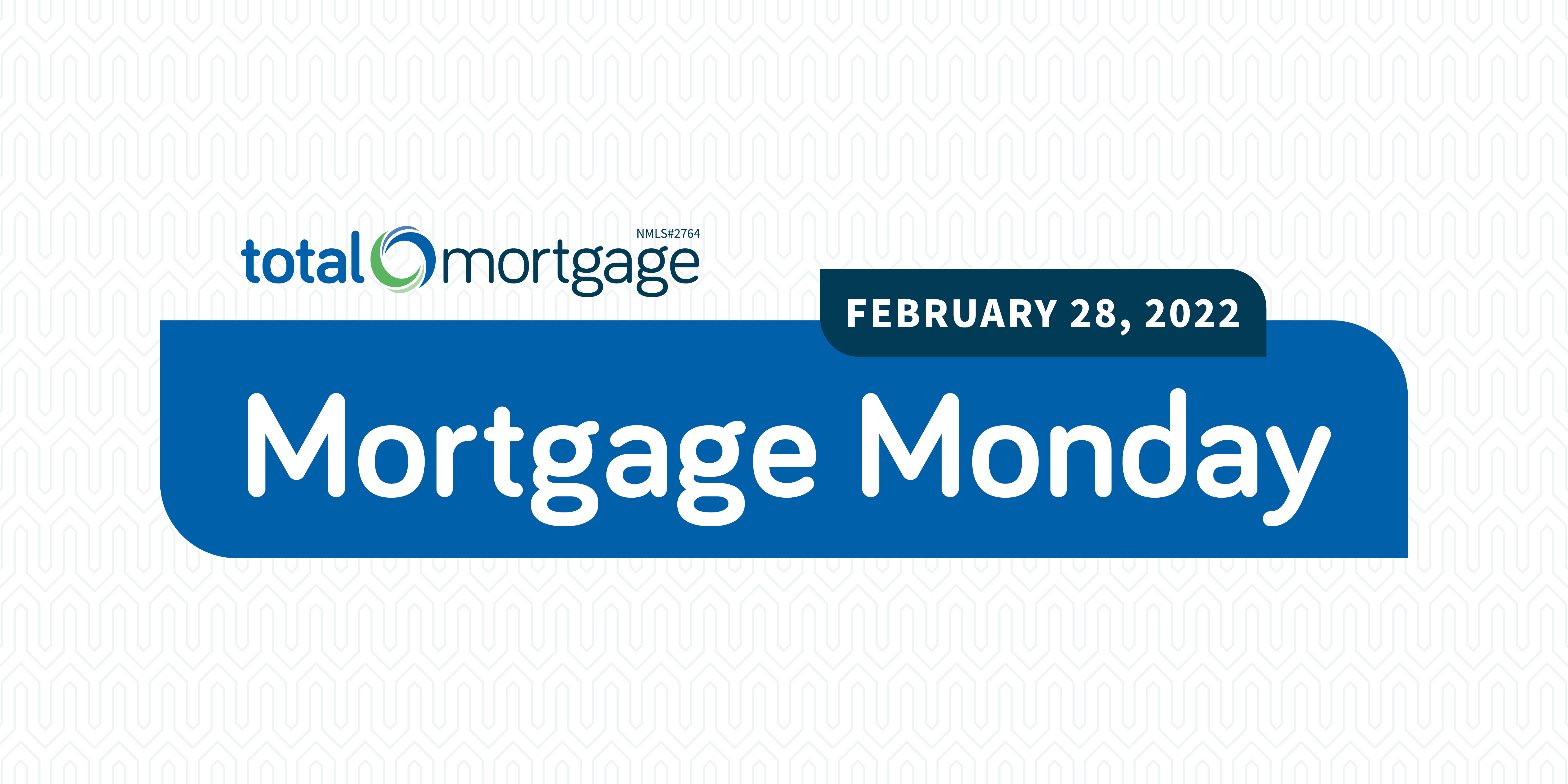 Even as mortgage rates continue to gradually rise, their future could be uncertain as markets react to the Ukraine conflict – all of this and more in this week's Mortgage Monday update.
Rates Update
For the week ending February 24, Freddie Mac reported generally stable mortgage rates with very slight decreases across the board. An important note to remember, however, is that Freddie's survey comes in every Thursday and doesn't account for end-of-week market volatility. Mortgage rates change every day and last Friday's data pointed to overall higher rates than the week before. This is on par with the gradual rise we've been seeing since the start of the year and should encourage consumers to buy or refinance before the increase continues.
For the immediate week ahead, an important variable to consider is the current conflict in Ukraine. Global disruptions such as this often pressure investors to pursue safer options, which could in turn result in temporarily lower mortgage rates. Our prediction: depending on the scale of the conflict and its developments this week, we could see mortgage rates hold steady or even slightly decline for a short period – but ultimately they will get back on track and continue their upward trend through the remainder of the year.
Despite everything, most experts agree that mortgage rates will continue to rise through 2022 as markets prepare for less aid from the Federal Reserve. This means that the longer consumers wait, the fewer opportunities they'll have to refinance and save more with a lower rate. Contact your Total Mortgage loan officer now to lock yours in and take advantage of the market while mortgage rates are still low.
Older, but Still Important News
Let's cover some of the most significant industry news that has affected buyers since the start of this year.
At the start of February, the Federal Housing Finance Agency (FHFA) lifted its restrictions on borrowers with self-employment income. These were originally put in place in response to the pandemic but have since been removed, offering borrowers greater opportunities in an already competitive market. The same credit and income requirements may apply, but home financing is now generally more accessible for the self-employed.
The Federal Housing Finance Agency (FHFA) announced upcoming fee increases (effective April 1, 2022) for certain Fannie Mae and Freddie Mac home loans. These increases will ultimately depend on each product's loan-to-value ratio. "High-balance" loans qualify as any that go above the conforming baseline limit introduced on January 1.
To learn more about any of these recent developments, contact your Total Mortgage loan officer today.
In Closing
As always, we will continue to monitor all news that could affect our industry and average mortgage rates. Follow us on Facebook for future updates and contact us now to get started on your path to homeownership.
---
Filed Under: Uncategorized
Tagged with: first-time-home-buyer