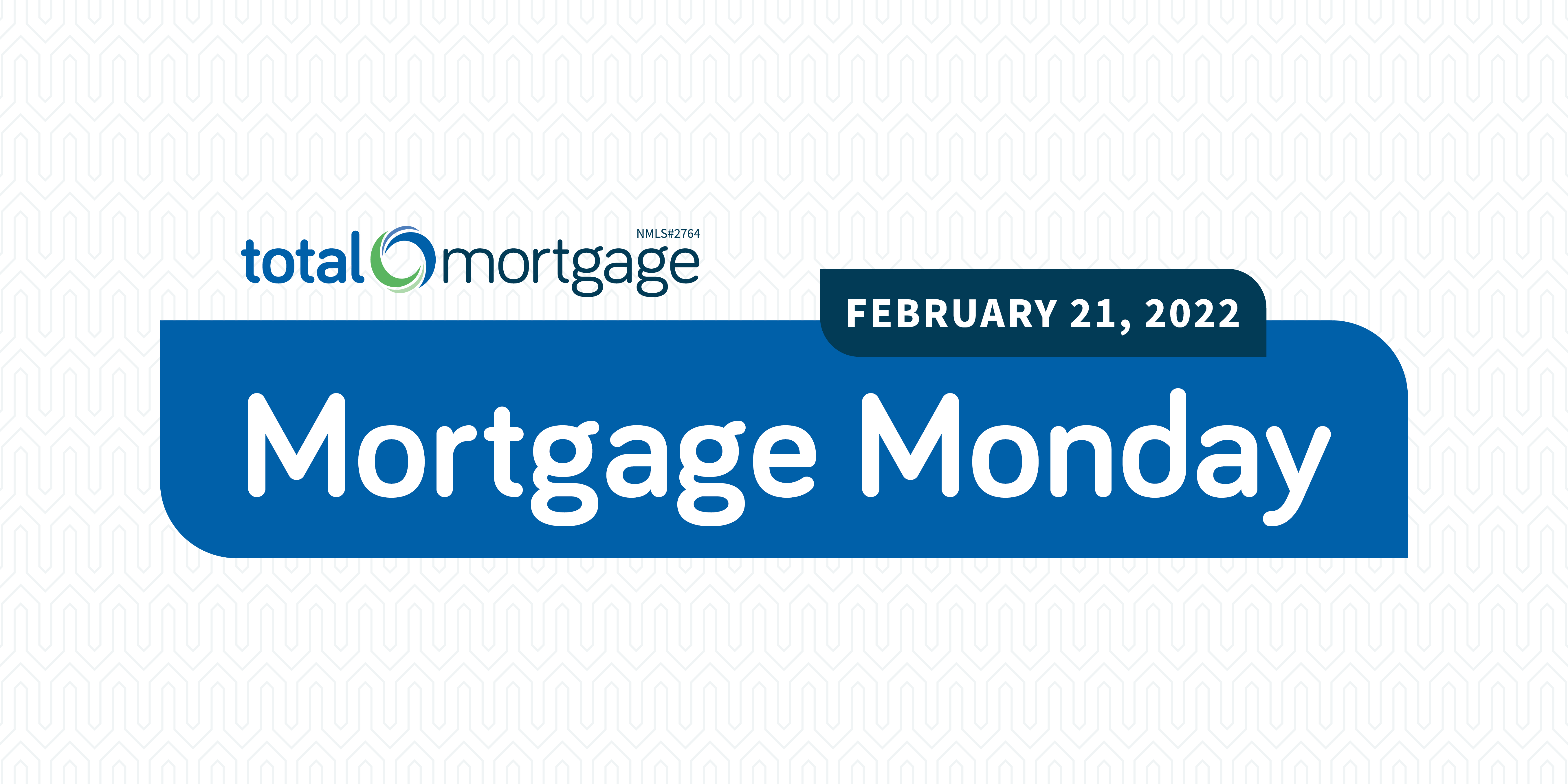 With mortgage rates continuing to rise this year, it's more important than ever to stay informed with the latest industry news. Let's get right into this week's update!
Rates Update
2022 continues to be on track with earlier predictions of a return to pre-pandemic markets. Last week's mortgage rate shift reflected as much with increases across the board for multiple loan products, as reported by Freddie Mac. For the most part, this is the continued result of record-high inflation, rising house prices, optimistic consumer spending, and more. One concern of note is that all of these things could affect the general affordability of homeownership; if you'd like to lock in a rate while they're still low and enjoy the benefits of long-term savings, contact your Total Mortgage loan officer today.
Our prediction: mortgage rates will continue to increase. In the past month, they've neared levels not seen since the start of the pandemic. This may seem scary, but it's important to remember that despite everything, rates are still relatively low. Contact us to secure financing now before they continue to rise.
Older, but Still Important News
Let's cover some of the most significant industry news that has affected buyers since the start of this year.
At the start of February, the Federal Housing Finance Agency (FHFA)

lifted its restrictions on borrowers with self-employment income

. These were originally put in place in response to the pandemic but have since been removed, offering borrowers greater opportunities in an already competitive market. The same credit and income requirements may apply, but home financing is now generally more accessible for the self-employed.
The Federal Housing Finance Agency (FHFA) announced

upcoming fee increases

(effective April 1, 2022) for certain Fannie Mae and Freddie Mac home loans. These increases will ultimately depend on each product's loan-to-value ratio. "High-balance" loans qualify as any that go above the conforming baseline limit introduced on January 1 – more information on that below.
At the start of the year, the borrowing limits for Conventional and Federal Housing Administration (FHA) loan options saw significant increases to help buyers combat rising market prices. The conforming limit for single-unit home loans is now $647,200 – an 18.05 percent increase from last year's limit.
To learn more about any of these recent developments, get in touch with your Total Mortgage loan officer. Our goal is to educate and inform all of our borrowers, so we'd be happy to meet with you!
In Closing
As always, our door is always open if you have any questions about financing a home or exploring the benefits of homeownership. The market may be changing and mortgage rate increases may seem intimidating, but opportunities to buy are still available for borrowers everywhere. In the months to come, it'll be important for borrowers to act decisively and purchase sooner than later – especially as the market returns to its pre-pandemic self.
We'll continue to monitor the news and provide updates as they come. Find your mortgage banker if you have any questions and enjoy the rest of your week!
---
Filed Under: Uncategorized
Tagged with: first-time-home-buyer