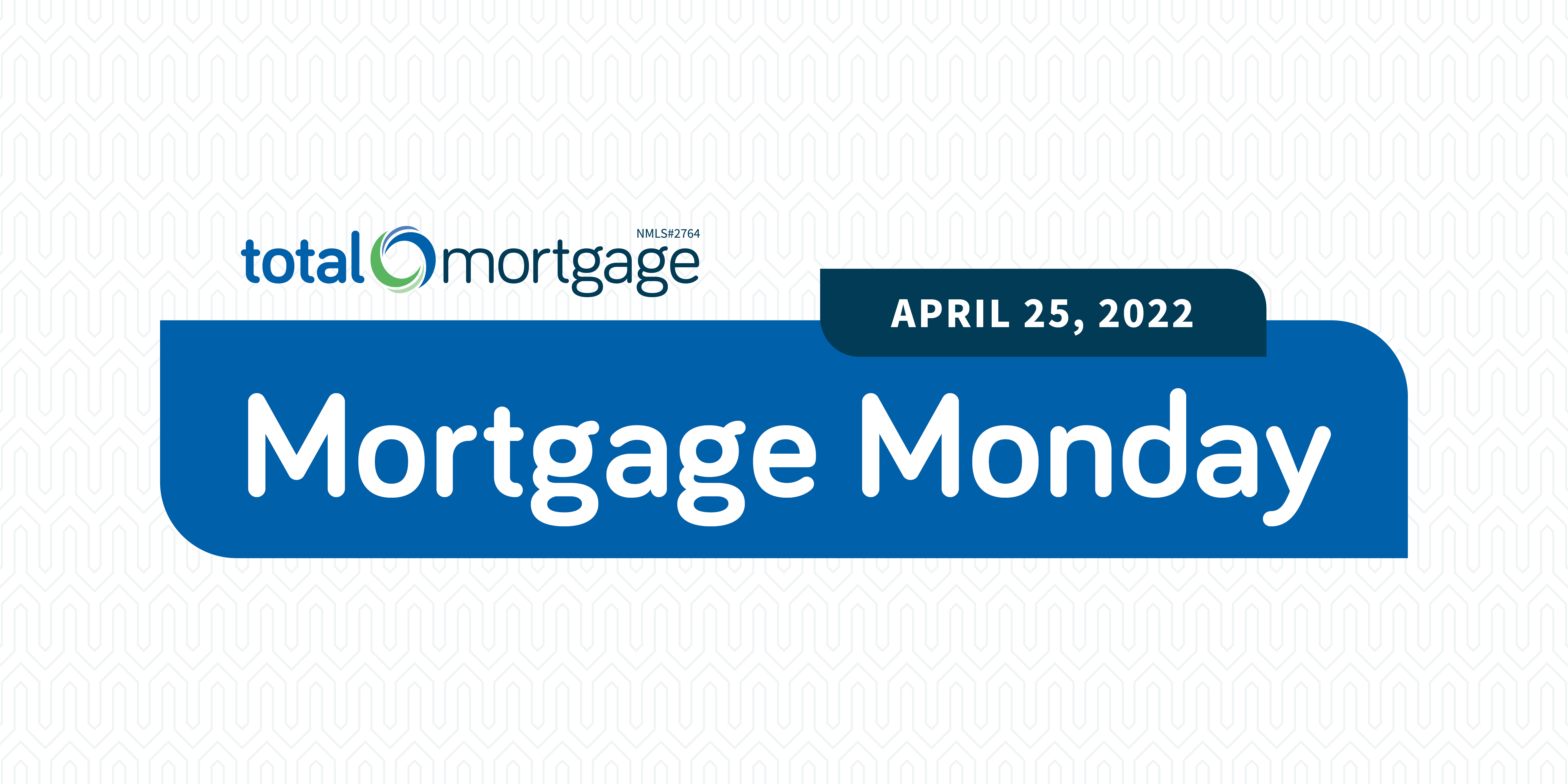 Mortgage rates are rising and the Federal Reserve is set to meet next week. Let's get right into the latest news and cover our predictions in today's Mortgage Monday update!
Rates Update
For the seventh week in a row, Freddie Mac reported mortgage rate increases in their weekly Primary Mortgage Market Survey. According to their report last Thursday, 30-year fixed-rate options were averaging at 5.11 percent; however, it's important to remember that Freddie's gathering of industry data is a bit behind what's really happening. Mortgage rates may have been around 5.11 percent at the time, but since then they've increased even further. It's no secret that mortgage rates are continuing to rise, but as of today they're on track to hit 5.50 percent by the end of May – if not sooner…
This brings us to our next piece of news: the Fed's strong hinting at even more interest rate increases in the months to come. More on this in the next section.
Federal Reserve to Meet May 4 – Will Rates Increase Again?
The Federal Reserve is focused on combating inflation, which has been sitting at record-high levels since early this year. A side effect of this has been higher mortgage rates across the board; and last week, Fed Chair Jerome Powell again pointed to more drastic interest rate increases through the rest of this year. When the Fed holds its next meeting on May 4, we could see rates increase by 50 basis points (0.50 percent) – twice as much as a "traditional" rate hike. If this happens, it could pave the way for even more dramatic rate increases in the future.
With that said, the window to refinance is closing rapidly and will likely get even smaller next week. According to the Mortgage Bankers Association (MBA), refi applications are already down to about 35 percent of recent market activity. This is expected (especially considering industry trends this year) and in the coming months, we'll likely see refinancing become a less feasible option for most homeowners. Get in touch with us if you're interested in exploring refi options before the opportunity passes.
In Closing
The biggest takeaways from last week are that mortgage rates are continuing to rise – mainly to fight back inflation – and that now is the time to refinance ahead of the Fed's meeting next Wednesday.
Our predictions: the Fed will announce another interest rate increase on May 4. Refinance applications will likely decline further as a result, but rising rates could lower the level of market competition among prospective homebuyers.
If you have any questions, we're here to help. Our team of dedicated mortgage bankers is available 24/7 to guide you through the process from start to finish – even in today's volatile market. Apply now or find a mortgage banker to get started. And as always, enjoy the rest of your week!
---
Filed Under: Uncategorized