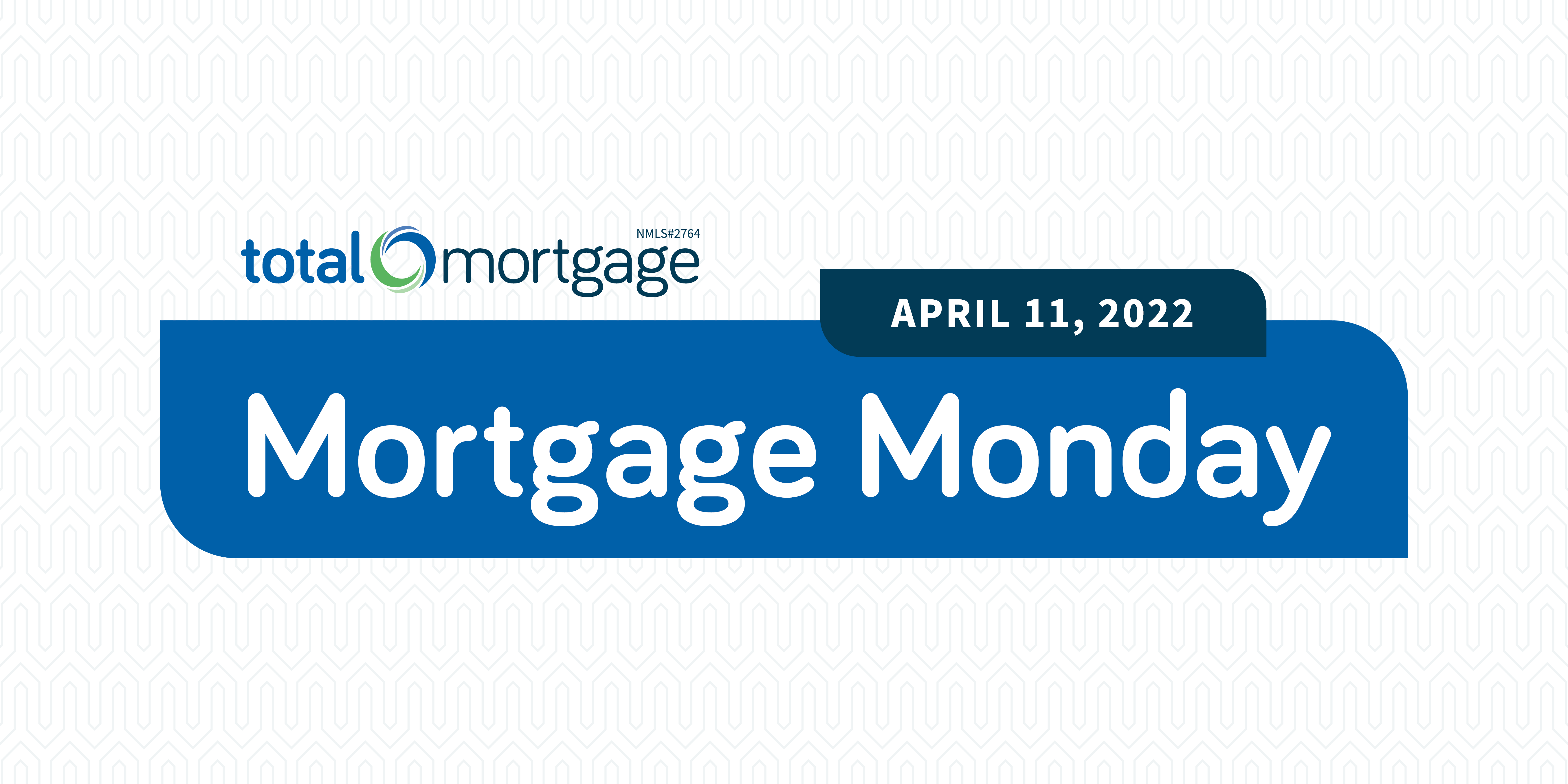 It's time for our weekly Mortgage Monday update! Let's cover the most recent news regarding mortgage rates, the state of the industry, and more.
Rates Update
Last week, mortgage rates started off slow but ultimately continued climbing upward. Recent turbulence can be attributed to Federal Reserve Governor Lael Brainard's words last Tuesday, when she said that more aggressive interest rate hikes may be necessary to combat record-high inflation levels. Even as an advocate for lower rates, she noted that future increases could go beyond the traditional 0.25 percentage point increments expected to come this year – and markets reacted accordingly. Mortgage News Daily is now reporting the average 30-Year Fixed rate at over five percent, which should serve as a signal to buyers everywhere that now is the time to pursue financing before this continues.
Despite all of this, rising mortgage rates could actually be a good thing in the long run. For the past two years, we've seen nothing but a highly competitive market with limited inventory. How would this change in the face of higher rates? Some experts believe that a more balanced market is set to come. Should rising mortgage rates slow purchase applications, we could see more options on the market as inventory struggles less to keep up – just another consideration to make if homeownership is one of your goals for this year.
If you have any questions, our dedicated team of loan officers is ready to help. Get in touch with one now to begin your home financing journey with us!
Older, but Still Important News
Let's cover some older industry news that has affected buyers since the start of this year.
For the first time since 2018, the Federal Reserve announced that interest rates will be rising by 0.25 percentage points – meaning mortgage rates will also rise – and that future increases will come over the rest of this year with each proceeding Fed meeting. To prospective buyers everywhere, this should be viewed as a red flag and a sign to follow through with a home purchase sooner rather than later.
At the start of February, the Federal Housing Finance Agency (FHFA) lifted its restrictions on borrowers with self-employment income. These were originally put in place in response to the pandemic but have since been removed, offering borrowers greater opportunities in an already competitive market. The same credit and income requirements may apply, but home financing is now generally more accessible for the self-employed.
To learn more about any of these recent developments, contact your Total Mortgage loan officer today.
In Closing
When it comes to financing a home, the time to act is now. The opportunity to refinance is already declining and the window to secure long-term savings with a lower rate is beginning to close. The sooner buyers act, the more they'll save in the long run. Contact us now with any questions and enjoy the rest of your week!
---
Filed Under: mortgage monday