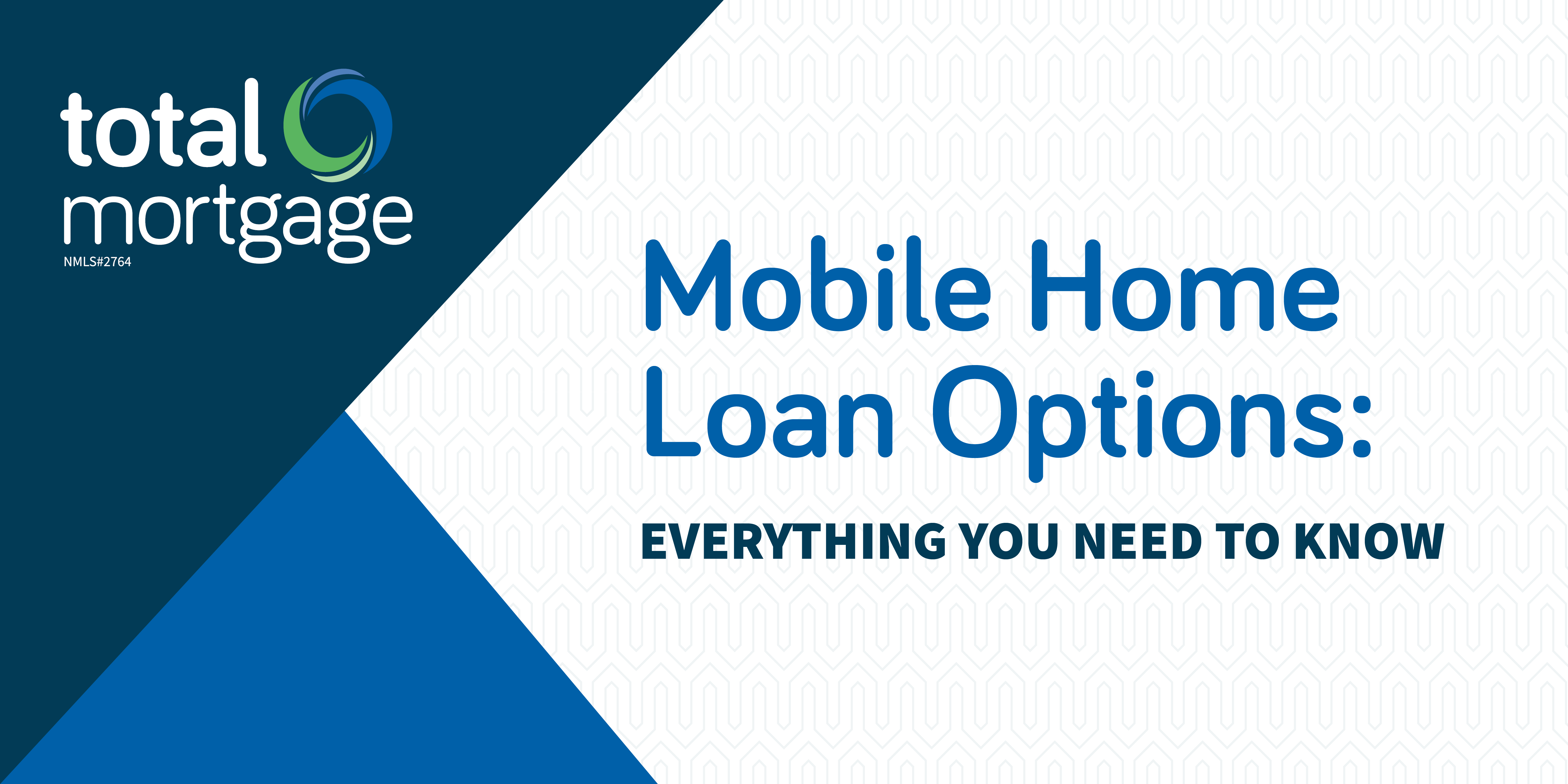 With inflation hovering at record levels, home ownership might seem out of reach for some. However, mobile homes are less pricey than brick-and-mortar homes and could place the American Dream within grasp for many. Fortunately, a mobile home loan provides consumers with the financing and flexibility they need to afford their new homes.
And just because mobile homes are made in a factory doesn't mean the buyer has to sacrifice style, space, or opportunities to tailor the layout on a floorplan that, in some cases, surpasses 2,000 square feet in size. Mobile homes can be more affordable than traditional homes. Securing financing can be tricky, but it is possible.
Let's dive into some of the features of mobile home loans.
Mobile vs. Manufactured Homes
Mobile homes and manufactured homes often get mistaken for being the same thing. After all, they are both prefabricated at factories instead of being built on the property, as with more traditional homes. However, there are some nuances that distinguish one from the other.
Mobile homes were made popular in the early 1900s, giving American workers a way to provide stability to their families but enough flexibility to pick up and move to where the jobs were located. Back then, mobile homes resembled trailers or campers with exposed coupler and wheels, making them suited for relocation. Mobile homes stood on concrete or wooden blocks or metal stands and, in some instances, a concrete foundation on the property. They've come a long way since then.
The U.S. government started to separate mobile homes from manufactured homes after two key events: the passing of the National Mobile Home Construction and Safety Act in 1974 and the implementation of HUD Manufactured Home Construction and Safety Standards two years later.
As a result, the term mobile was replaced by manufactured homes constructed after 1976, resulting in the modern-day manufactured homes that are available today.
HUD considers all homes that are movable in nature and built in a factory as belonging to the manufactured category, where the builders must meet certain energy, wind, and snow specifications.
The lion's share of construction on manufactured homes takes place off-site at a factory, after which the individual pieces will be delivered to the property for assembly.
The owner of a manufactured home has three sizes from which to choose: single, double, or triple sections. These sizes are better known as double or triple-wide trailers on mobile homes.
Once today's manufactured home is complete, it is typically not relocated from the property. However, depending on the type of foundation, a manufactured home may sometimes be relocated.
If you are in the market for a mobile home loan, Total Mortgage's loan experts are standing by to help you to understand your options. Reach out to one of our offices located around the country today and learn more about loans for manufactured homes.
How to Get a Mobile Home Loan
You may be surprised to learn that, oftentimes, loans for mobile homes aren't all that different from mortgages for brick-and-mortar homes. It comes down to the type of foundation on which the home is built. If the home is built on a permanent foundation, you'll find you've got more mobile home loan options before you.
To qualify for a conventional mortgage, there are some conditions you'll need to meet. The wheels on the mobile home should be removed, and the home should be stable on the ground. In addition, the purchase should include not only the mobile home but also the land on which it sits. The mobile home should also meet a size requirement of a minimum of 400 square feet.
If you can check these boxes, the mobile home will be considered a real property and, therefore, could meet the standard for a mortgage loan. In this case, a borrower could consider loans backed by Fannie Mae or Freddie Mac as well as those offered by the Federal Housing Administration, Department of Veterans Affairs, or Department of Agriculture.
The steps to getting a loan and financing a mobile home are as follows:
Decide on the type of home loan that is best for you. Feel free to lean on your Total Mortgage expert to help you decide.
Monitor your credit.
Keep your expenses to a minimum and don't take on any new credit in the near term.
Compare and contrast your options.
Apply online with Total Mortgage.
Keep in mind that it will be difficult to find financing for homes that are built pre-HUD guidelines. And mobile homes tend to depreciate, not appreciate, in value.
Types of Loans for Mobile Homes
Here's a breakdown of some other types of mobile home loans:
Chattel Mortgage Loan
A Chattel loan is a type of personal property loan. It is appropriate for a mobile home that moves and is not stationary. While it is not technically a mortgage, it can take the place of one if the mobile home is located in a park or community where other manufactured homes reside. Borrowers will find that the closing process is faster and cheaper than a conventional mortgage loan.

Personal Loan
If the borrower is only buying the mobile home and not the land on which it sits, borrowers could also consider using a personal loan to finance the purchase. Personal loans could be secured by the mobile home, or they could be unsecured.
Personal loans tend to have higher interest rates and a lower cap amount vs. regular home loans. However, mobile home prices are also generally less expensive than homes built on the property, so chances are good the personal loan could cover the cost of the purchase.

Installment Agreement
You may find that mobile home manufacturers offer retail installment contracts to finance the buy. The loan is issued by the mobile home maker but could be sold to a third party down the road. Another option is to come to a financing agreement directly with the seller as long as they own the mobile home free and clear.
Apply for a Loan With Total Mortgage
A mobile home could be the key to moving from renting to owning your home. Now that you are equipped with information about mobile home loans, you are closer than ever to making your dream of homeownership a reality. Find the loan that is right for you.
Start your application with Total Mortgage today and get your free rate quote after answering a few questions.
---
Filed Under: Uncategorized