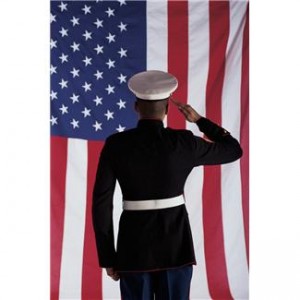 For a few decades now, bases stateside and abroad have witnessed the demise of traditional officers' clubs and enlisted clubs. The reasons for this are varied but include the changing demographics of our armed forces and the changing landscape of the areas around military installations. Just as our military, in a sense, has grown up, so too have the surrounding towns and cities of our bases. More and more, the men and women who enlist today are married, have a family, and expect more entertainment options than getting a beer with their fellow squad members. More and more, options right off base have popped up to fill the needs of servicemembers and their families.
As shown in a previous installment of this blog, many eateries offer discounts to servicemembers. Not surprisingly, and thankfully, servicemembers are also afforded discounts by a wide variety of "fun" vendors. While movie theaters are definitely a part of this group, the fun factor isn't limited to just a night out on the town.
Servicemembers lucky enough to be in a city with a professional sports franchise, or even a minor league affiliate, will find that those organizations often offer tickets at a discount for military personnel. Additionally, these organizations from time to time host military nights, offering even deeper discounts on game tickets. The National Basketball Association season is in full swing now. Major League Baseball is only a few months away from opening day. Check team websites for dates and make plans to take advantage of what they have to offer.
Of course, you don't have to limit your fun to just one night or day. Anheuser-Busch Amusement Parks and even Disney Resorts offer servicemembers discounts. Cruiselines do as well.  In the case of Disney, it isn't just the tickets to the parks that are discounted. One great perk regarding Walt Disney World is Shades of Green, a military-owned resort within Walt Disney World and is exclusively for military guests. Staying at Shades of Green affords servicemembers discount park tickets and early and late entry to parks, tax-free rates, two PGA golf courses, and more.
Okay, in all honesty, trips to the Magic Kingdom and cruises to the Bahamas are not exactly common occurrences for everyone, much less servicemembers. Fair enough. That's why it's also important to take advantage of the reasonable magic moments you can have on a weekly or monthly basis where you are stationed.
In addition to going to the movies and getting a discount, you can get a break on a movie from Blockbuster (while they are still around, anyway). Don't stop there, though. There are countless places that offer discounts. Visit a museum, aquarium, or zoo. Take in a play or a Broadway-style show. Go bowling. You are likely to find a military discount at these and any number of entertainment choices if you just ask.
SPC Timothy E. Rodrigue, ARNG, VET
---
Filed Under: military
Tagged with: discounts, servicemembers