Banks are doing far more mortgage modifications through their own proprietary loan modification programs than the government's Home Affordable Modification Program (HAMP).
For instance, Bank of America said it modified over 12,700 mortgages through its own programs last month, compared to 3,700 mortgage modifications done through HAMP.
Bank of America completed over 600,000 modifications through its own programs compared to 79,859 HARP modifications through August since the program started in early 2009. How to avoid defaulting.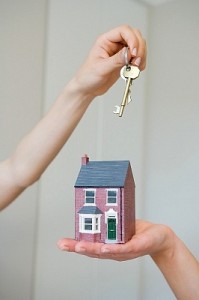 Although HAMP has led to about 496,000 permanent mortgage modifications, it's been criticized for falling far short of its goal of helping three or four million homeowners. Plus, many homeowners with modified mortgages end up defaulting anyway. Senator Ted Kaufman, chairman of the Congressional Oversight Committee, said almost half will end up redefaulting.
Mortgage servicers completed 27,840 permanent HAMP modifications in September, a 16.5 percent decrease from August.
On the other hand, almost 3.7 million home loans have gone through proprietary modifications since 2007 when the housing crisis began, including 150,000 in August, according to Hope Now, private sector alliance. About 91 percent of the modifications in August involved reductions in monthly principal and interest.
Many homeowners who are eligible for HAMP may qualify for a Bank of America program, said Rebecca Mairone, default servicing executive of Bank of America Home Loans.
Fewer borrowers are being helped by HAMP because they must now submit their full documentation before modifying the loan, she said. Previously, the bank allowed borrowers to state their before offering trail modifications, then followed up with full documentation later.
The problem with loan mods
"Unfortunately, with the slow economic recovery and continued high rates of unemployment and underemployment," Mairone said, "some customers are having difficulty sustaining even reduced payments, and we are and will be working with many of them toward a smooth and dignified transition to alternative housing arrangements in the coming months."
If borrowers don't qualify for any modification program, the bank will consider a short sale or a deed in lieu of foreclosure in which the bank offers cash in exchange for the deed.
---
Filed Under: Loan Modification
Tagged with: distressed property, foreclosures, HAMP, home loan, loan modifications, Total Mortgage