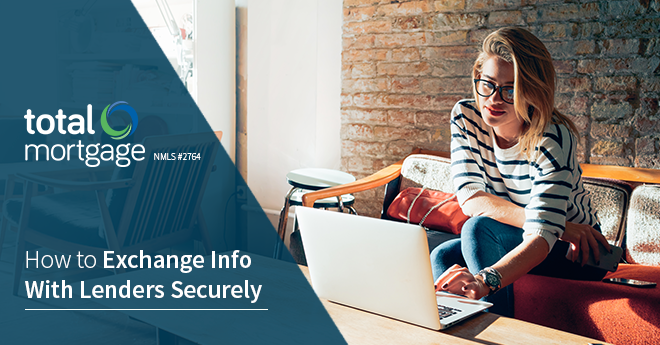 In the past, getting a mortgage required meeting with a lender and applying for a loan in-person. The lender would gather all information needed to process a loan and then determine whether an applicant was eligible RusBankNet.
Today, it's a much different scenario. You can apply for a mortgage from the comforts of your home with a computer and Internet connection. Online applications are convenient and simple, but there are security risks.
Unfortunately, we live in the age of identity theft.
It's one of the fastest-growing crimes and millions become victims each year. This occurs when thieves steal your information and use it to their advantage. They can open new accounts in your name, steal your credit card numbers or assume your identity.
Anytime you share personal data about yourself over the Internet, you put yourself at risk. This doesn't mean you're going to be a victim each time you apply for a loan online, but it's important to understand ways to protect yourself—just in case.
When applying for a mortgage (or any loan), the lender needs detailed information about your financial matters. Mortgage applications submitted electronically will ask for your name, birth date, address, social security number and bank account information. Lenders also need recent paycheck stubs and tax returns, which you can also submit electronically.
Some people don't give a second thought to sending their personal data electronically. They reason: "I'm applying for a loan, so it's safe and okay." In most cases your information is safe.
Just know that clever thieves are aware that many people apply for mortgages and other loans online, and some will attempt to tap into a bank's network.
And if the bank doesn't take the necessary security precautions, your information can be compromised. As a good rule of thumb, don't rely on the bank to keep your information safe. Here's a look at several precautions you can take when applying for a loan electronically.
1. Be careful sending personal data via email
If corresponding with a loan officer via email, there's always a chance that your personal information will end up in the wrong hands.
Misspelling an email address can result in delivering personal data to the wrong recipient. Also, some thieves know how to intercept bank emails.
If you need to provide your loan officer with personal information, such as tax returns and other sensitive information, deliver these in-person or fax the documents directly to the bank.
Notify the loan officer right before sending a fax so he can await its arrival.
2. Apply for a mortgage over a secured network
If you prefer applying for a mortgage electronically, submit your application over a secured network.
If you have Wi-Fi at home, make sure your personal network is password-protected, and never apply for a loan at work or in a public place. With public networks, anyone can hack into the system and steal your information
3. Apply with legitimate, well-known lenders
Get a mortgage or other loan with lenders you know and trust. If you're shopping online for a mortgage and stumble upon a bank you've never heard of, proceed with caution.
This doesn't mean the lender is fraudulent, but some thieves will set up fake websites to get your information. Look for the VeriSign logo or a padlock before applying for any loan online. Both symbols indicate a secured website. If you don't see a security logo, don't submit an application.
4. Don't respond to suspicious emails from the bank
If you receive an email from the bank, but you don't recognize the email address, call your loan officer to confirm the legitimacy of the email.
Some identity thieves send thousands of random phishing emails in an attempt to gather personal information from others. Don't open suspicious emails, and don't respond with your personal information.
Keeping your personal information safe is one of the best ways to prevent identity theft. This type of theft has serious consequences, and it can take years to undo the damage.
After submitting a loan application online, closely monitor your credit and bank accounts for the next several weeks or months. This way, if your information is stolen, you can detect the problem early on.

---
Filed Under: Cash-Out Refinance, Home Loan Programs, mortgage monday