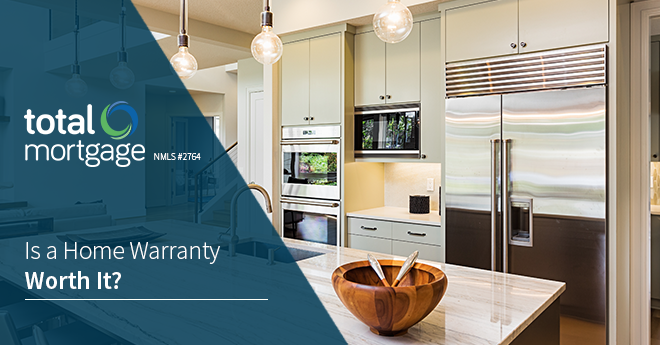 Home warranties cover the cost to repair or replace basic home systems and appliances that come with a house. Buyers of older homes often use them to protect themselves against unforeseen repairs during their first year or two of ownership. Sellers, meanwhile, use them as an incentive to attract buyers, who can take over the warranty along with ownership of the house.
How much do they cost?
Basic warranties average $350 to $500 a year and cover:
Kitchen appliances such as your range or oven, dishwasher and built-in microwave
Garbage disposals
Plumbing including a whirlpool tub
Sump pump
Water heater
Ceiling fans and exhaust fans
Heating and electrical system components
Enhanced warranties generally cost an additional $100 to $300 to cover the air conditioning system, refrigerator, washer and dryer, and a garage door remote. You can get optional coverage of items such as a swimming pool or septic system. Items must be in good working order prior to being covered.
Regardless of the type of plan, homeowners typically pay an additional service fee ranging from $50 to $75 for each repair job that is not covered under the annual fee.
What else should I know?
The home warranty company, not the consumer, picks the service company to answer the call.
Also, consumers often expect warranties to cover more than they actually do and misunderstandings create complaints. For example, Angie's List reports that historically, home warranty service companies have been one of the "worst graded" categories on the list. Members misunderstanding or disagreeing with what their warranties cover and the quality of repair work are cited in the majority of complaints.
In order to minimize misunderstandings, experts stress the importance of reviewing and understanding a service contract before purchasing a home warranty. Consumers should shop around, compare contracts and pay attention to what's covered and what's not in the exclusions section.
Are they worth it?
To pay off, homeowners would have to incur one or more significant problems with their basic systems and appliances. For smaller problems, like replacing a microwave, dishwasher, or a refrigerator within a one year period, consumers are better off without a warranty. Or if they have two or fewer electrical, HVAC, or plumbing service calls, they would not need a warranty.
On the other hand, warranties provide peace of mind against serious and unexpected expenses like an HVAC breakdown, the cost of a new burner, or replacing an electrical box. In the end, it really comes down to what you feel is right for you.

---
Filed Under: Cash-Out Refinance, mortgage monday, mortgage-interest-rates