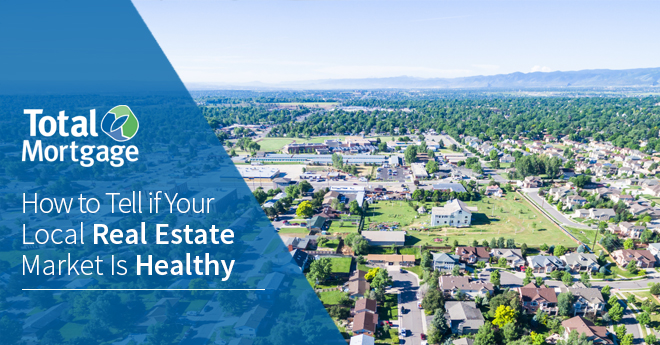 At its simplest level, real estate economics is a matter of supply and demand. Too few houses for sale to meet demand and prices rise. Conversely, if the local for sale inventory exceeds demand, prices will fall.
If supply and demand are in balance, though, prices will stabilize and homes will sell at prices closer to their true values without the unhealthy side effects of an unbalanced market—bidding wars and prices so high that they shut out first-time buyers or so low that they suck away equity from homeowners.
During the current recovery, rapidly rising prices have created bubble-like conditions, threatening some Western markets and raising the specter of the crash that contributed to the default of more than 5 million families.
Markets can change quickly, but it is not hard to tell when supply and demand are so out of balance that they create abnormal changes in the market that make it difficult for buyer or sellers.
Here some ways to assess a market's health.
Rapidly rising or falling prices.
These are the symptoms that the market is out of balance and is causing damage to either sellers, buyers, or move-up buyers. Generally, an annual increase of 5 percent is a very healthy rate of appreciation.
Prices above that level and prices that are depreciating on annual basis suggest that they market is out of balance. Over the past three years, national average price has risen about 20 percent, according to CoreLogic.
Months' supply.
Housing economists track the balance between supply and demand with metric known as "months' supply." It presents how many months it would take to use up the current supply of homes at the current rate of demand.  It takes into account current inventory, rate of replacement and the rate of disappearance. A six-month supply is considered healthy.
Time on market or days on market.
This metric is simply the median time that homes are selling in a market. For a specific listing, it's the number of days a listing is active in a multiple listing service before a buyer makes an offer that the seller accepts.
It is less accurate than months' supply because MLSs reset the clock tracking time on market if the property is delisted and then listed again, often by another broker. "Time on site" a similar measure, also can be confusing since it measures only the days a listing has been on an aggregator site like Zillow or Realtor.com. It might have been listed on its MLS for s longer period of time than on an aggregator site.
When days on market exceed 90 days, it's a good sign that either there is something wrong with the property or it is priced too high for the market.
List-to-sale, sale-to-list, or list-to-close ratio.
This is a sales metric used by real estate professionals to measure whether homes are selling more or less than the asking price in the local market. To calculate the metric, divide the actual sale price by the property's final list price and express the result as a percentage. It can also be calculated using recent sales prices in a market.
Buyers, sellers and real estate agents can use the ratio to determine a strategy for price negotiation. A ratio above 100 percent means that it is a strong sellers' market and homes are selling for more than their list price, suggesting mufti bid situations. If a home's ratio is below 100 percent, the property may have had serious repair issues or was overpriced initially. When the ratio is below 100 percent on a market-wide basis, it suggests demand is soft and still softening, forcing owners to lower their prices after they listed their homes.
The bottom line? There are plenty of ways to get a feel for the housing market in your area as long as you're willing to do a little research.
---
Filed Under: Uncategorized